Image Via: theweek.com
Introducing children to technology at a young age can be tricky business.
Of course, there are tons of benefits to teaching children to use technology at a young age! There are plenty of games that help your child learn new skills while surfing the web.
However, you don't want them to have a positive experience with technology that will help them grow.
Children learn a lot from using the internet. They can learn about coding and robotics, and play fun games that help them learn even more skills. Amazing things can be created and many friendships can be made.
It's our job as parents to step up and teach our children the good (and bad) side of the internet and technology.
Here are four common mistakes we see people making when introducing their children to technology:
Not Supervising What Your Children Do
A lot of children don't need supervision while surfing the web because parents set up passwords and only allow their children to go on one or two websites. While this may work for a while, there's always a chance that your children will visit unauthorized sites or download unwanted programs.
Ari Brown, M.D., author of Toddler 411, said: "Just as you sit down with your child to read a story or make a craft, be present when your child is using your gadgets". It's important for us as parents to monitor what our children are doing on and offline.
Too Much Time Spent Online
It's possible that your children can become addicted to the internet, even after one use! Studies show that by age eight:
96% of children have watched TV
90% have used a computer
81% have played console video games
60% have played games or used apps on a portable device (cell phone, handheld gaming system, iPod, or tablet)
Children should only be allowed to use the internet for an hour or two at a time, depending on what they're working on. Too much time spent online isn't good for their eyes and could cause them to develop a headache. Teach effective use of computer and game time. You don't need a lot of time to accomplish great things!
Quality Time Replaced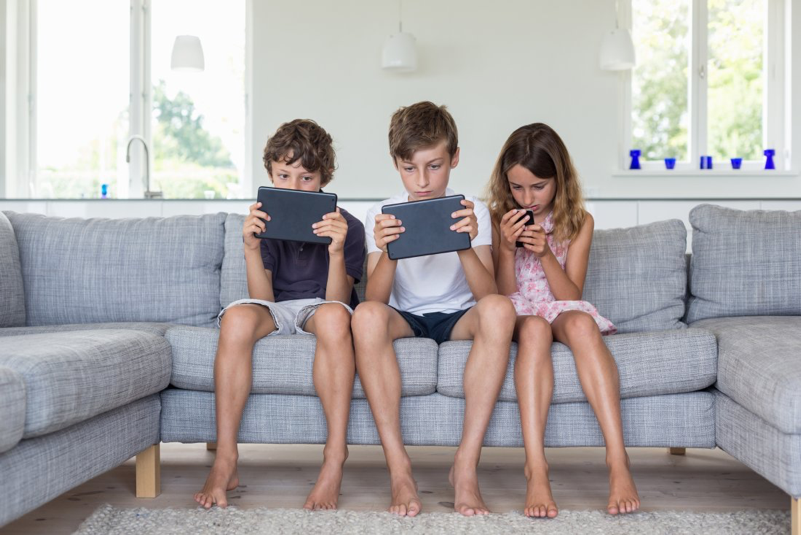 Image Via: time.com
As great as learning from a computer game can be, one-on-one time with children is an effective method to teach kids new skills and build relationships in conjunction with screen work.
Set up a "study time" with your children where you can sit down and go over what they're learning in (and out) of school. Technology is great, but quality time is still necessary.
Not Installing Antivirus Software
If you don't currently have an antivirus software and your children are surfing the web, you might be in more trouble than you think. Children will click on anything that looks fun to them, especially a game advertisement on the side of their webpage. These links can contain viruses.
While it's easy for teenagers and adults to know that free doesn't mean safe, children have a tougher time understanding. A good antivirus to have is Norton, which helps keep your computer running smoothly, and even has a strong free version.
MakerKids can help you avoid these common mistakes and teach your children technology, coding, and robotics to help them excel. Sign your child up for our after-school programs today! Before you enroll your child, however, take a look at the programs we offer to make sure your child gets the most out of their time. If you are interested in trying a class, contact us at [email protected]
What have you gone through with your children while introducing them to technology? What tips do you have for parents? Let us know in the comments!
Also, please share this article if you found it helpful!