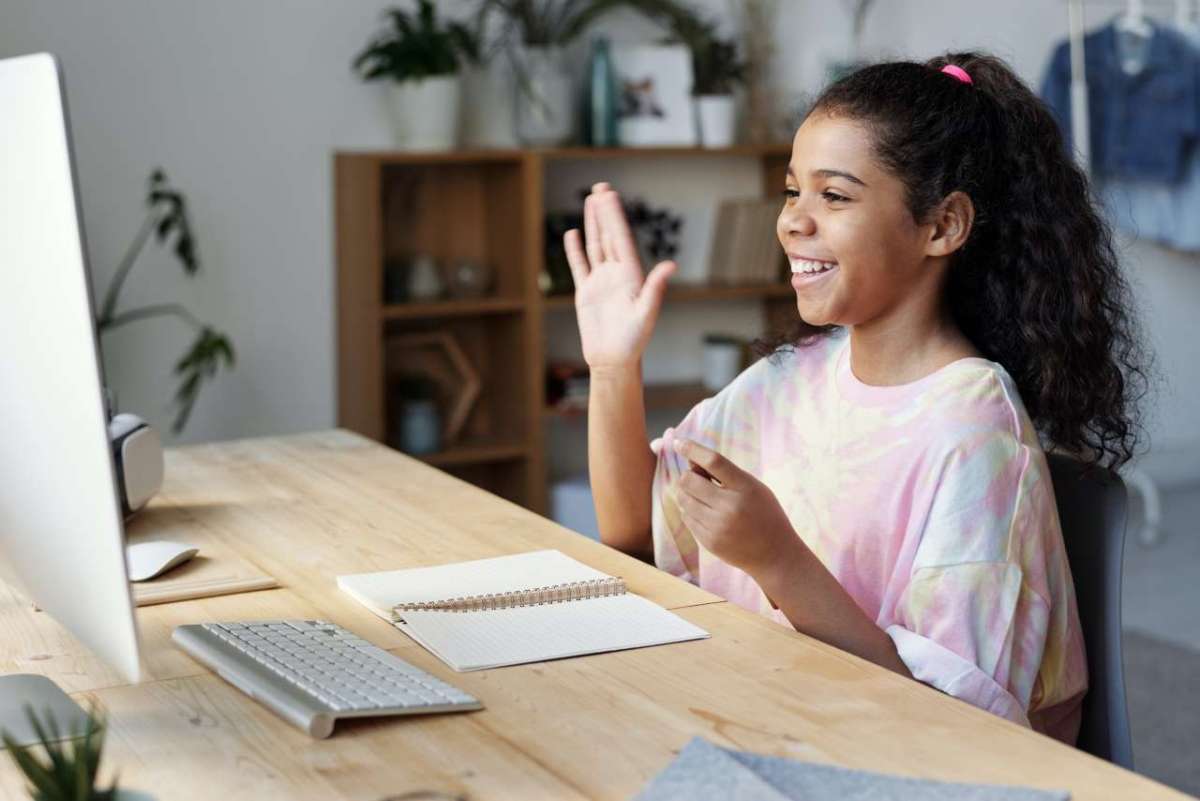 If you're convinced otherwise, Covid-19 social distancing doesn't have to put a stop to education, productivity or fun. Our Virtual STEM Summer Camps are the perfect way to educate and entertain your kids at the same time. Whether it's Robotics, Coding or Minecraft Camp, they'll have so much fun making things, they won't realize how much they're learning.
Not only will it enrich their summer – it's an experience that will offer them powerful lifelong skills, giving them the upper hand on their career track. The bonus? Every minute of their pure educational engagement means you get more time to focus on what you love.
In addition to countless notable technical skills, here are 7 soft skills your kids will master in our Virtual STEM Summer Camps.
1. Teamwork
Every education professional will agree that the best STEM classes emphasize collaboration and teamwork. Why is it so valuable? For one, it boosts the learning process by making it more fun and engaging. At the same time, STEM projects are more successful when each member introduces their unique set of skills and expertise to the mix. Regardless of the industry, teamwork is an essential 21-century skill needed for real-world problem-solving. That's just the kind of learning environment you'll find in our virtual summer camps, whether it's Robotics, Coding or Minecraft.
2. Critical Thinking & Problem-Solving
STEM education revolves around critical thinking, which is crucial when it comes to problem-solving. It allows us to approach problems consistently and systematically. With it, we become active learners rather than passive recipients of information. Kids are strengthening such cognitive functions in each of our programs. Critical thinking isn't limited to the learning environment or to STEM. It's also handy for recognizing fake news, making important life decisions, and helping you form your own set of values and beliefs.
3. Resilience
The heart of STEM education lies in experimentation. The truth is, 90% of experiments will fail. However, students are emotionally and mentally prepared to deal with failure, learning that it's yet another step towards victory. Every failure also teaches them something new, which supports their next endeavour and bolsters their confidence. Eventually, when an experiment does go as planned, they become aware of how this work ethic is the gear mechanism behind solving tricky problems.
4. Self-Confidence
Technically, self-confidence is a mindset rather than a skill. But in a fiercely competitive and swiftly changing world, it's almost a superpower we can't do without. Kids need to believe they have something truly valuable to contribute to the world they live in; that their voices and creations matter. Confidence is also a vital quality when it comes to solving today's most challenging predicaments. The clock is ticking and the pressure is on to solve global matters involving the environment, overpopulation, water shortages, and health crises. MakerKids' tutors help nurture this superpower in their students. These success stories will show you what happens when kids believe in themselves.
5. Communication
It's one thing to be a STEM whiz; another to clearly articulate your ideas. As technically savvy as he was, would Steve Jobs have been as influential and prolific without his exceptional communication skills? Not likely! A thriving workplace community relies on healthy communication between all of its members. Students begin honing these people skills in all of our STEM programs. An emphasis on clear, empathetic communication ensures that whatever career your child ends up in, they'll be able to deliver highly-technical information in a simple and relatable way for others to understand.
6. Creativity
Some people see creativity and STEM on opposite ends of the cognitive spectrum. But the truth is, they are more in tandem than we think. While logical, linear-based thinking is a prerequisite for technology, engineering, and mathematics, creative thinking is what allows us to solve problems and see the bigger picture. Creative thinking is about taking unprecedented leaps from one idea to another and bridging the two in dynamic ways.  All of MakerKids' programs give kids the incentive to get their creative juices flowing. Find out how learning to code develops creativity in kids.
7. Planning
Most are familiar with the phrase "if you fail to plan, you plan to fail." This especially holds true when it comes to STEM projects. In coding, for instance, the planning stage is a crucial one. Even for things like game design, without planning, the odds of meeting a project's objective are slim. MakerKids students are taught to think before they begin coding. At this stage, they're thinking in what's called pseudocode. They're focusing on a problem they want to solve, and grasping the big picture before breaking it all down into smaller manageable chunks.
Why is STEM Education Important?
The stats say it all: In the United States alone, 2.4 million STEM jobs went unfilled in 2018. STEM field jobs such as engineering, computing, and advanced manufacturing were projected to grow by 13% between 2017 and 2027. Compare that to just 9% projected growth for all other jobs.
Here are some of the benefits of STEM education, and why it's so important:
Helps kids form a positive relationship with science and technology
Turns kids into creators rather than consumers
Connects kids with the world around them in meaningful ways
Equips kids with the skills they need to solve today's real-life problems
Accelerates and solidifies the learning process for kids
Makes the job search easy, guaranteeing a high-paying entry-level position after graduation
MakerKids Virtual STEM Summer Camp Classes
Our Virtual STEM Summer Camps provide a highly immersive and enjoyable learning environment where your kids can socialize and make new friends. The best part? This stem camp location is in the safety and comfort of your home. Everything your child needs to excel in their STEM education is easily accessible through our online client portal.
1:5 Maker-Mentor to Student Ratio means we've got their undivided attention for 2 whole hours
Kids can learn at their own pace in small-size virtual camp groups
Advanced screen-sharing technology so kids can safely socialize with one another
Highly sophisticated communication platform for easy student participation with instructor
State-of-the-art Robotics and Coding apps designed to teach students real-time with the instructor
Choose from Minecraft, Coding, Robotics or an introductory combination of each. Not sure which one is right for your child? Get more info about our virtual STEM camp programs here.
Imagine 2 solid hours of pure engagement for your child on weekdays. With all that free time to yourself, what will you do? The sky's the limit.