Halloween is coming – and you know what that means! It's time for fun costumes! But these aren't just any costumes…
They're costumes fit for MakerKids, makers and creators! Here are some costumes we love that can be made at home, simple, fun and inventive.
Minecraft Costumes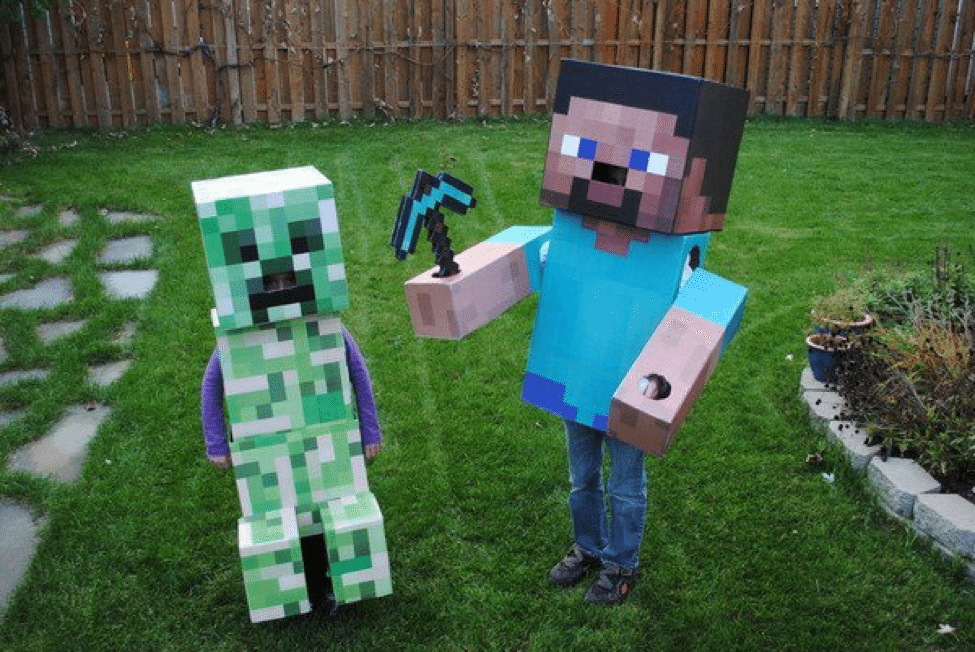 Being that we love Minecraft, we had to include this one (you never see us without our Minecraft Creeper head). We do have Minecraft programs to help kids learn programming, architecture, and various other STEM skills. It's great to see inspiration from Minecraft's inventions in the real world and vice versa.
If you want to be hands-on, Pinterest has tons of DIY Minecraft costumes. They're affordable and easy – what more can you ask for? You can also create your own characters using the same layout and pixelation.
Robot Costumes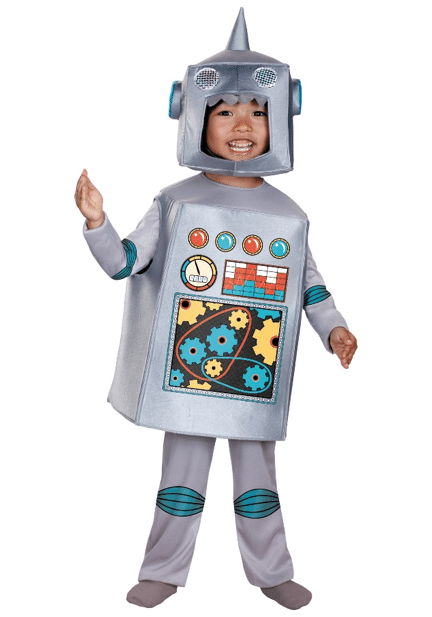 One of our first questions we ask our students in our Robotics class is what kind of robot would they like to create. This is a fun and imaginative way to recreate this activity and put the kids in control. They can even incorporate lights, motors and speakers.
You can get the one in the image above from Amazon, or you can check out the DIY ones on Pinterest! Some materials you will need are boxes, paints and pipe cleaners…maybe a couple Arduinos and LEDs!
Rocket Costume
What kid doesn't want to become a rocket man? This costume is so simple and easy, yet so cool and unique! Add your own touch, by designing a pattern on the rockets.
Check out how to make it here.
Scientist Costume
This little scientist costume is super easy to make, and really fun. Arm yourself with a few props are you're ready to go. You could even run a small activity before heading out to trick-or-treat, like making your own candy. A lot about science is magic, experimentation and discovery. That's why we love this Halloween costume.
Check out how to do it here.
Astronaut Costume
We like to think big and out of this world. This astronaut costume makes a great collaborative project and is cozy too. It's also a great introduction in to space, engineering and design.
Be warned, this one is more involved than the others on this list. Check out how to make it here.
There you have it – the perfect MakerKids costumes for your makers this Halloween. We can't wait to see what you've come up with this Halloween.
What is your child being for Halloween this year? Do you have any other cool MakerKids costume ideas? Let us know in the comments!