Coding is an important language to learn. With the demand for STEM workers increasing, learning coding from an early age is a sure way to gain an advantage in today's competitive career world. Kids code games, websites and more. They learn how computers work, exercise creativity, and build resilience and perseverance when trouble-shooting their code.
Kids will learn everything they need to know to code their very own game: character development, storyboarding, animation, environment and level design, beta testing and, of course, coding.
Skills Learned: Resilience, Confidence, Internet Safety, Logic, Game Design, Beta-Testing
Kids learn core skills that get applied in projects to integrate their learning and make it fun. Some of the core skills learned and sample projects made may include:
Coding Characters' Looks

Custom Character Costumes

Project: Moustache Party

Events (triggering code to run)

Project: Plant Watering

Project: Plant Watering (Watering Can)

Relative Motion (make sprites move)

Absolute Motion (make sprites move)

Repeat Loops (repeating your code)

Project: Walk the line

Forever Loops (never ending games)

Project: Walk around the circle
Skills Learned
MakerKids Mindset for Coding: Resilience
Coding requires a lot of trial and error. Programmers spend most of their time figuring out why the code they think should be working, keeps failing. The resilience to dig into error messages, run countless tests, address numerous bugs, and often starting from scratch with a different approach, is what eventually leads to rewarding success. This resilience can be used in many areas of life and is a valued skill worth having.
Requirements for In-Person Camps:
None! You can use one of our laptops or bring your own, if it has the specs below 
Basic Requirements for Virtual Camps:
A laptop or desktop

Internet connection

Headset with microphone and headphones (or computer with microphone and speakers)

Keyboard and a mouse

Chrome browser

Webcam (optional)
For more information, visit our FAQ page.
Why Parents and Children Love MakerKids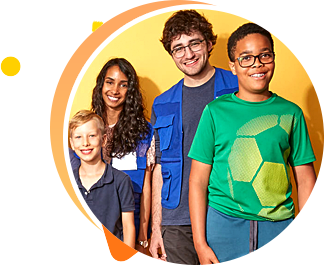 With a passion for youth and technology, our Maker Mentors recognize the uniqueness of your child and fosters their creative side and joy for STEM. Maker Mentors are trained to have students focus on the why and discover the logic behind the code instead of following a prescriptive set of instructions.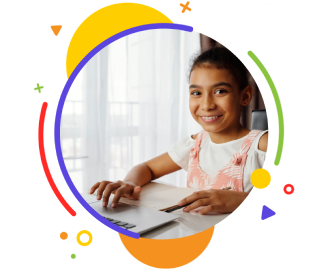 Weekly programs are built for all interests and experience levels. See the excitement in your child as they watch their work come to life. All classes include mini-lessons on internet safety and computer literacy so your child is better prepared to navigate the digital world.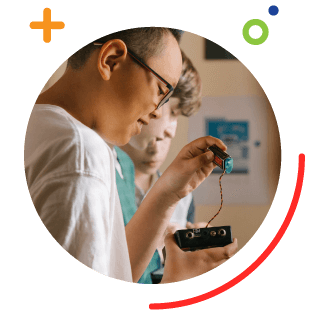 With a 5 to 1 child to staff ratio and a focus on collaborative problem solving our classes are designed for your child to actively participate. Parents are amazed at how fast their child opens up socially, as they connect and build friendships with like-minded children.
"Our kids also enjoy learning a new coding language and I've watched my younger one who started off being a bit shy and unwilling to share online to make new friends and became one of the most talkative ones in class."
– Debbie Fung
Success Story
Max, age 11
After starting our program, Max taught a coding class at his school. Over a 10 week period, Max taught 60 different students after school, starting from grade 2.
Max was a top four finalist for Best Game at his school's street fair. He was even visited by the school district Vice President!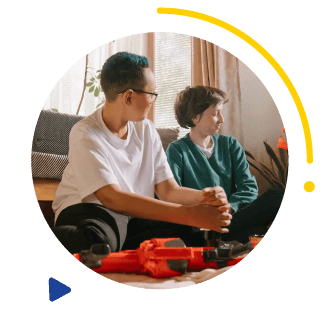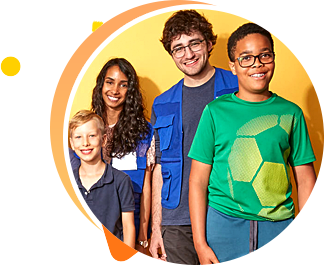 Meet An Instructor
Meet Ariel, One of Our Maker-Mentors
Certified Teacher with a Background in Early Childhood Education
Hello, my name is Ariel! I have worked for the YMCA, volunteered for day camps and had a number of placements in other learning spaces such as TDSB classrooms and the Boys and Girls Club. I completed my undergrad at Ryerson University where I studied Early Childhood Education. I most recently earned my Bachelors of Education at University of Ontario Institute of Technology where I graduated with the highest distinction. More simply put, I love learning.
Specialties: Teaching children with unique skills and abilities, meeting diverse learning needs and optimism!