Going green is a great thing to teach your kids. Why throw it out when you can create something new out of it? Plus, crafts can teach your kids excellent skills like teamwork and make them more creative. MakerKids believes in recycling, so we've come up with some upcycled creations you can make at home.
Bottle Cap Bugs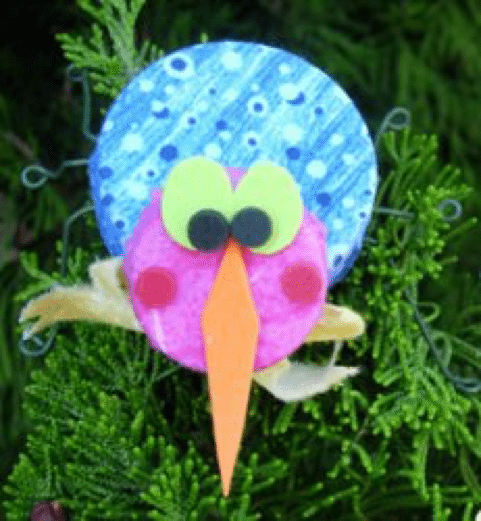 Image via FaveKids
These cute little bugs are super easy to make. All you need is:
A few bottle caps of assorted sizes (like a Gatorade cap and water bottle caps)
A fabric of some kind
Some cereal box cardboard
A glue gun
Some wire (18 Gauge, 3 pieces 7" long for each bug)
Needle nose pliers (to shape the wire)
Craft foam for the eyes and beak (or googlie eyes)
To learn how to do this cute craft, check out the video below!
Coffee Filter Daffodils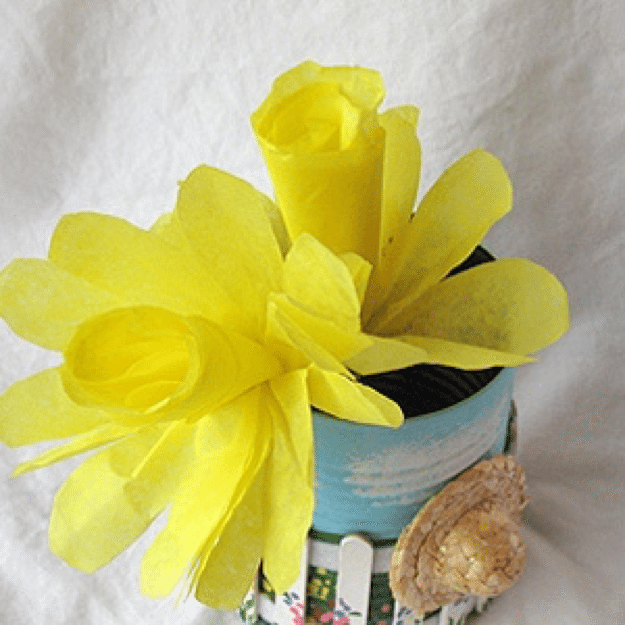 Image via FaveKids
This one's really easy and fun. The kids get to do some paper folding and painting! For this project, you'll need:
2 basket coffee filter
1 green chenille stem
Yellow watercolor paint
Paintbrush
Scissors
Glue stick
Paper plate
2 pieces of paper towel or a kitchen towel
To find out how to do it, check out this link.
Toilet Paper Roll Minion Boxes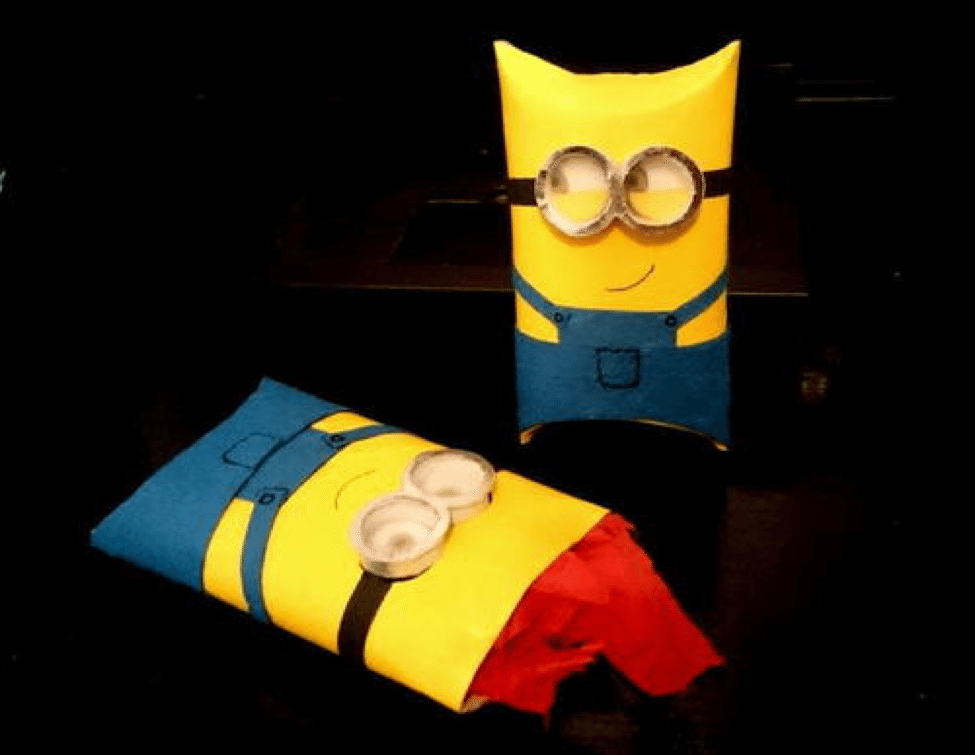 Image via Instructables
Minions have become super popular with kids, and they'll love this one. To make these minions, you just need:
Toilet Paper Rolls
A Pair of Scissors
A Craft Knife
Some Glue Tape
Super Glue (for the minion goggles)
Assorted Paper & Card
Paint & Applicator
Permanent Markers & A Black Pen
Scraps of plastic packaging for the "glass" in the goggles (optional)
Something to cut on
For instructions on how to make your minion boxes, check out this guide.
Pokémon Plates
You can create Pokémon balls with hidden Pokémon out of old paper plates! All you need is:
Paper plates
Sharpies
Glue
Just draw a Pokémon on one paper plate, then paint the other paper plate to look like a pokeball. Alternatively, you can use coloured construction paper to make the ball. Then glue it in place like the image above.
There you have it – three upcycled projects you can do with your kids at home. If you've enjoyed these projects and would like to have your child get a little more involved in creating things, you might like our robotics program. In this program, your child will have the opportunity to build a robot and code them to perform specific commands. Happy crafting!