Fall is here, and you know what that means – lots of fun activities using inspiration around you! MakerKids believes it's important to have fun while learning. Here are 5 fun family maker activities you can do right now.
Volcano Apples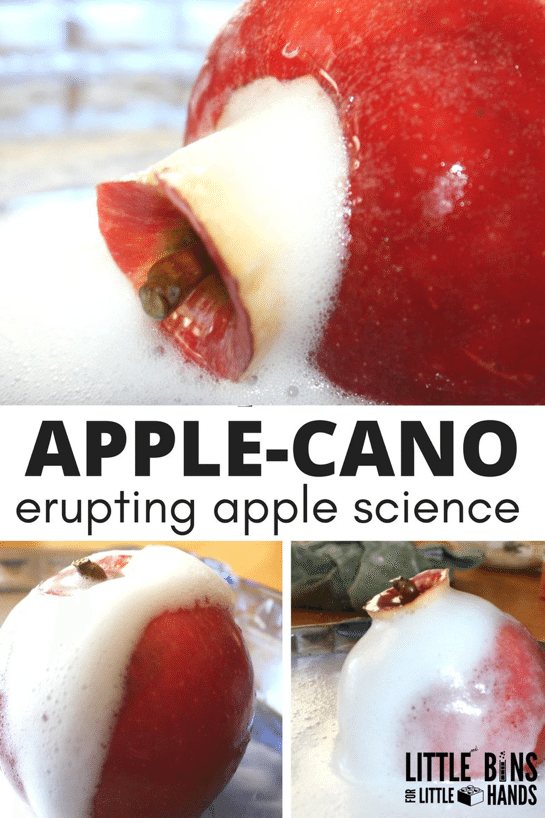 Here's a super fun activity that teaches kids about science and chemistry! All you need is some backing soda, vinegar, and an apple. We'd also recommend a dish to catch all the fizz that's going to leak out of the apple.
It's super simple: Just cut out of the core of your apple (don't go all the way through, you need to allow the chemicals to sit inside). Then, fill it with baking soda, pour in some vinegar, and put the core back in. Sit back and watch as the reaction happens and pushes the core right out! As an added bonus, have kids decorate or carve the apples to create different designs.
Find out more here.
LEGO Apples
Legos are awesome because they can teach kids so many STEM related concepts, like architecture, engineering, and hand-eye coordination. All you need is a few basic Legos and some creativity. In this example,you can create apples made from lego, but feel free to be inspired by other fall items, like leaves.
Learn more here.
Dissolving Candy Corn

More chemical reactions, what's not to love? This time, however, you try multiple different liquids to see how each reacts with the candy differently!
All you need is some candy corn, a timer, and cold water, hot water, oil, vinegar, and seltzer. You could also try different candies, like peeps, to further see how the reactions differ. This is great for all that leftover candy from Halloween.
Learn how to do this here.
Candy Corn Catapults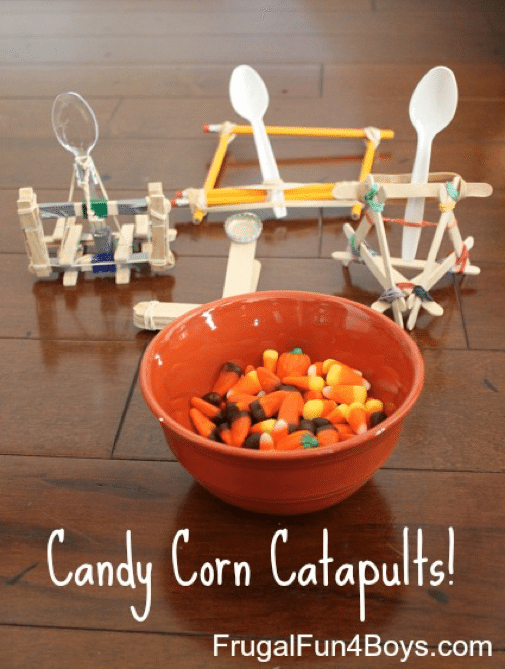 This one is my personal favourite. Who wouldn't love building a catapult? Plus, kids learn about physics and engineering.
All you need for this is a few stick-like objects, such as pencils, clothes pins, or popsicle sticks. You also need some rubber bands and a plastic spoon or bottle cap to use as the container for the candy.
Learn how to construct them here!
Frozen Crystallized Pinecones

This activity is a lot of fun and a great learning experience. You just need borax, some boiling water, a few pinecones, and some jars.
The process involves boiling the water with the borax to create a cloudy mixture. Then you have to put the mixture into containers and dunk the pinecones in for a while until they're ready.
If you're ready, head here to see how to do it!
There you go – 5 fun fall activities for the maker family! Happy Fall, everyone!