Live Coding Classes
that Unleash Your
Child's Potential
Award-winning programs for kids ages 6-13 on coding, robotics and Minecraft that build technical and social-emotional skills
Award-winning virtual programs for kids ages 6-13 on coding, robotics and Minecraft that build technical and social-emotional skills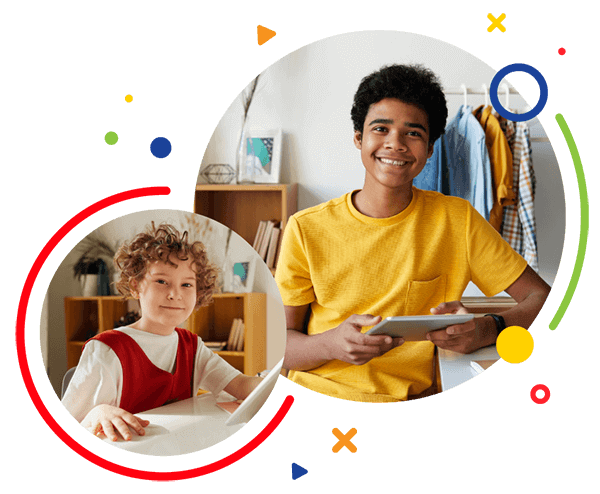 "Excellent" 4.4 out of 5 stars
Join 10,352+ participants
worldwide, certified by MakerKids
Leif, Age 10
Leif built an underwater robot that was featured on national TV!
Sienna, Age 12
After taking our Robotics class, Sienna built a robot - "Bob the Blob" - and presented it at the TIFF Digiplayspace exhibition.
Alex, Age 10
Alex started his own business repairing neighbours' audio equipment. He also makes and sells audio speakers to his neighbours.
Artash, Age 10
Artash won the NASA nomination People's Choice Award after building an autonomous rover that can transmit data wirelessly.
Serena, Age 12
Serena used wearable technology to create a hat that lights up.
Goran, Age 10
Goran built a robotic airplane and designed an entire airport on Minecraft; he is building an airport terminal at home.
Noel, Age 10
Noel worked with a partner to make a laser for his school's science fair. He helps run the Minecraft Club at his school.
Max, Age 11
Max teaches a Scratch coding class to over 60 kids. He was a top four finalist for Best Game at his school's street fair. He was even visited by the school district Vice President!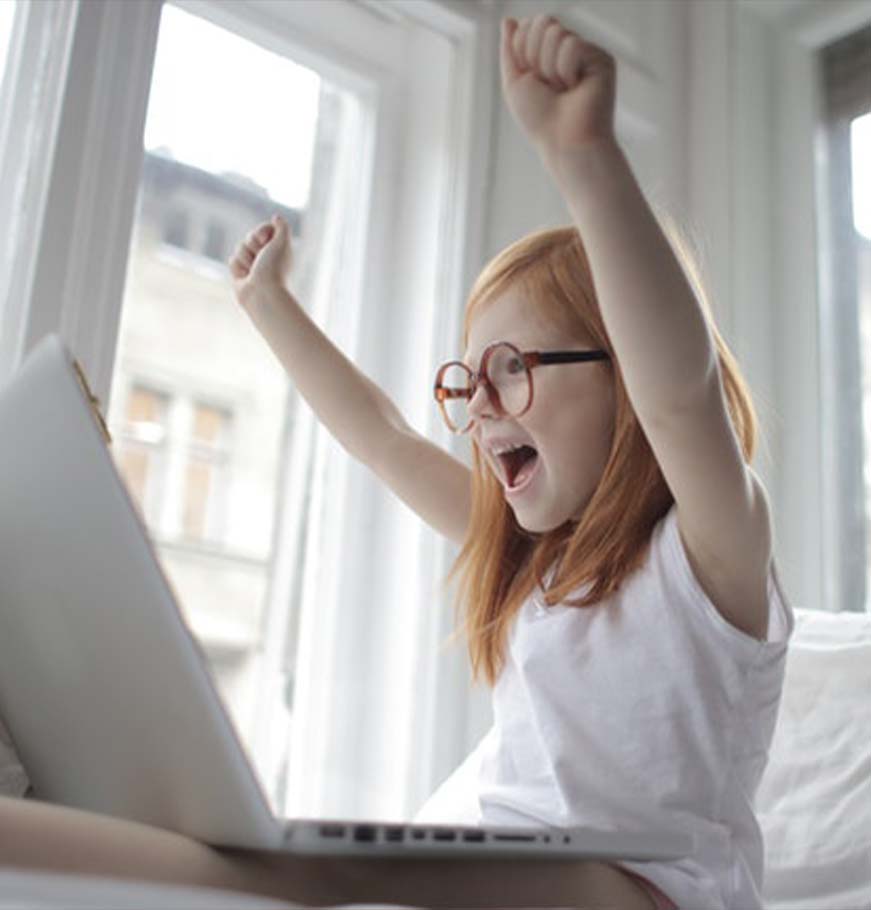 What do Steve Jobs, Elon Musk and Bill Gates have in common in their educational backgrounds? They all had exposure to technology as kids.
Studies show that kids decide as early as ages 7-12 whether they will continue to consider careers in STEM (science, technology, engineering and math) or if they will write it off entirely. The key is a positive exposure to STEM.
85% of the jobs that will exist in 2030 haven't been invented yet (Dell). By learning coding, kids will be prepared for anything and will become the innovators, inventors and entrepreneurs of tomorrow.
Coding, Minecraft and robotics are also very fun for kids, and a great opportunity for them to learn core technical and social-emotional skills along the way. Kids have so much fun they don't realize how much they are learning!
Programs that encourage kids
to be themselves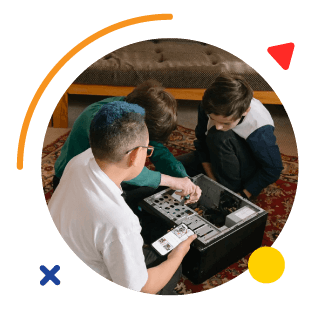 Real-World Technical Skills
Kids learn industry-leading technologies, equipping them for high-earning careers of the future.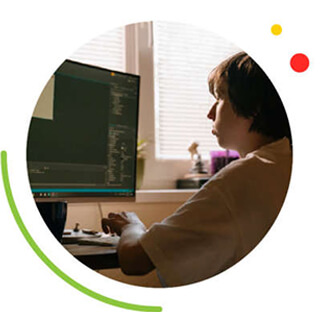 Putting Projects into Practice
Kids don't just learn programming concepts – they get to use them to make real projects like games.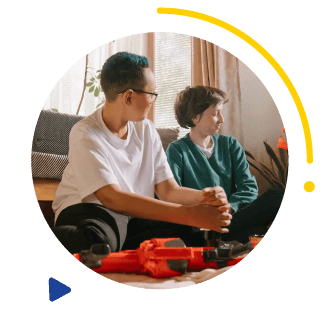 Confidence & Social Skills
Embedded in all our programs are social skill lessons, and the chance for kids to socialize with like-minded peers.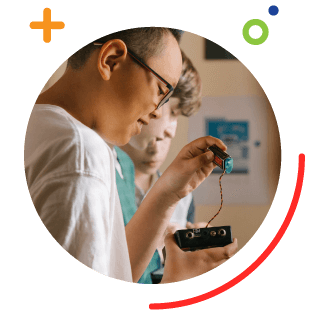 A Positive Approach To Tech
We want every child to leave MakerKids with the belief that they can use technology to shape the world around them.
250,000+ Student
Projects & Counting
Beginner Coding
Cat Chase
Amanda
An engaging game where the cat is chased by an A.I. dog.
Intermediate Coding
Mouse Round-Up
John
A game where a cat chases a bunch of cats controlled by artificial intelligence.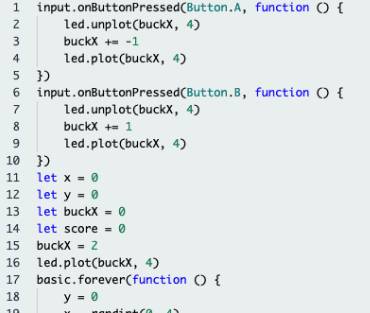 Advanced Coding
Rock Paper Scissors Tournament
Alex
Combines core Python concepts learned into one grand rock paper scissors game. Uses if statements and more.
Beginner Coding
Maze Game Jenny
Jenny
A game where the player attempts to navigate a maze with walls of specific color. If they touch that color they are teleported back to the start of the maze.
Beginner Minecraft
Light House
Bennett
A tower with a light on at the top that can be controlled from a switch at the bottom.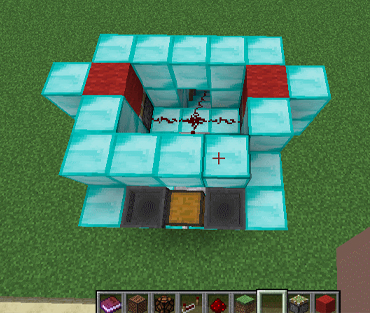 Intermediate Minecraft
Mail Box
Kara
Uses a comparator to determine if there is something in a chest. The chest represents a mailbox which users can leave messages for one another in using an ink and quill.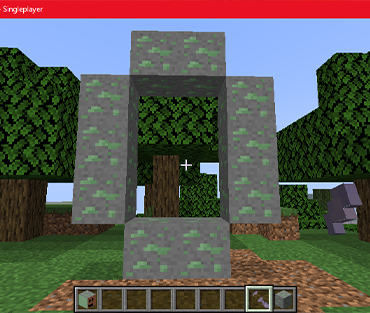 Advanced Minecraft
Enchantments
Amy
Enchantments are basically just a way to add a tag to an item that can include a level value. It can be used to add procedures to run when different enchanted things interact with the world.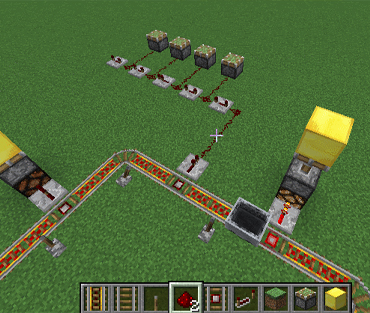 Beginner Minecraft
Singing Merry Go Round
John
A minecraft cart that travels forever in a circle via powered rails. The movement of the cart can also serve as a redstone clock and generate redstone pulses via detector rails when a cart goes over them. You can then use these detector rail signals to power outputs such as lights, noteblocks, and pistons.
Beginner Robotics
LED Catch
Astrid
Astrid used the coded an LED to move back and forth across the bottom of the matrix via button presses. She also added an LED that falls from the top and attempt to catch it.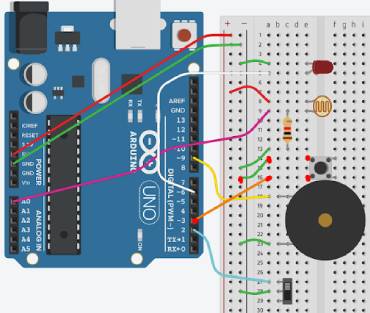 Intermediate Robotics
Theremin
Arman
Arman wired up a light sensor that responds to light level. This reading is then converted to be appropriate for the sound of a buzzer, as well as other outputs.
Beginner Robotics
Musical Keyboard
Ira
Ira wired up a virtual speaker and multiple buttons to create their own musical keyboard. Pressing different buttons triggers different notes allowing them to play a song or just jam out.
Intermediate Robotics
Big Mouth Billy Bass
Henry
Henry wired up a virtual motion sensor (PIR = passive infrared sensor which outputs a digital signal when it detects motion (via a change in infrared input). By wiring up outputs, when it detects motion it can play sound a la Big Mouth Billy Bass (the singing mounted fish).
Want to learn how to create such awesome projects?
Why Parents and Children
Love MakerKids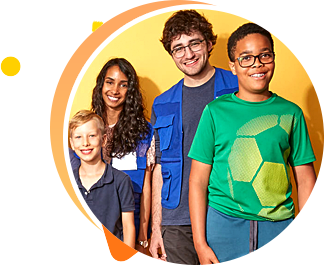 With a passion for youth and technology, our Maker Mentors recognize the uniqueness of your child and fosters their creative side and joy for STEM. Maker Mentors are trained to have students focus on the why and discover the logic behind the code instead of following a prescriptive set of instructions.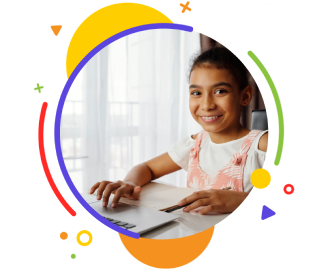 Programs are built for all interests and experience levels. See the excitement in your child as they watch their work come to life. All classes include mini-lessons on internet safety and computer literacy so your child is better prepared to navigate the digital world.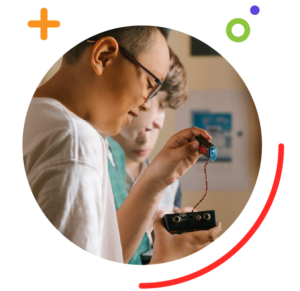 With a 5 to 1 child to staff ratio and a focus on collaborative problem solving our classes are designed for your child to actively participate. Parents are amazed at how fast their child opens up socially, as they connect and build friendships with like-minded children.
MakerKids has partnered with world-class organizations to deliver exceptional programs:

"MakerKids is a cool place where it's cool to be smart."
Massimo Banzi, CEO of Arduino, member of MakerKids' Board of Advisors
"I think that MakerKids is doing some outstanding things for kids. Let's get more kids into making."
Carlos Contreras, Director of Education, Intel
Expert Coding Instructors
You Can Trust
Top 1% of instructor applicants selected through an industry-leading 7-step assessment process.
We hand-pick our instructors through a 7-step vetting process, including background checks, multiple reference checks, and more. They go through extensive training. Your child will love our fun, smart instructors!
The original tech programs for kids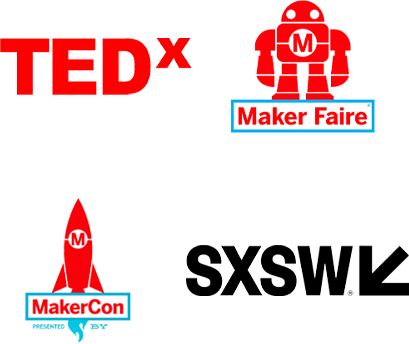 MakerKids founded the first makerspace for kids in the world in 2010, and went on to pioneer an industry and transform education. Today, kids can access MakerKids' award-winning programs on Coding. Minecraft and Robotics from the comfort of their own home.
We've been invited to give talks about our work around the world, at SXSW, MakerCon, Maker Faire, TEDx and more. We have also written a book about our work, called Every Child A Maker – as well as a children's book called The MakerKid.
We've trained educators and helped school boards and libraries implement makerspaces.
We've run programs for Google and Twitter, for their employees' kids.
Your child will experience award-winning curriculum built by engineers, entrepreneurs, and graduates of the Singularity University program at NASA, and refined over 11+ years.
Try the full Makerkids experience for free
Get your first class of membership free to see if our program is right for your child. If you're not satisfied, cancel your membership at no cost.
From bullied and disengaged to thriving entrepreneur
Hi, my name is Jennifer and I am the CEO of MakerKids.
Has your child ever felt excluded? When I was 12 years old, I was being bullied and was disengaged at school. Then my teacher said that for my book report project, I should make a website. So I taught myself how to code, and made a website about Harry Potter. A few months later I found out my website had hundreds of thousands of views and was featured in a magazine. This was a very empowering moment for me – suddenly the bullying didn't impact me as much, and I became more engaged at school. Later on, I was selected for a program based at NASA called Singularity University, where I learned how to apply technology to education. It was afterwards that I got started with MakerKids, with the goal of helping more kids have transformative experiences like I had as a kid. We're excited that thousands of kids have gone through the programs and some have started businesses, been featured on TV, and had positive mental health outcomes. We hope to meet your family soon.
-Jennifer Turliuk
Cancel anytime for a no-questions-asked 100% refund.