In the first of our two-part series about building confidence and social skills in children, we looked at the role parents can play. Now, we're going to focus on how extracurricular activities can help. You may be surprised at how your children choose to spend their extra time can help to build their confidence.
The Benefits of Extracurricular Activities for Kids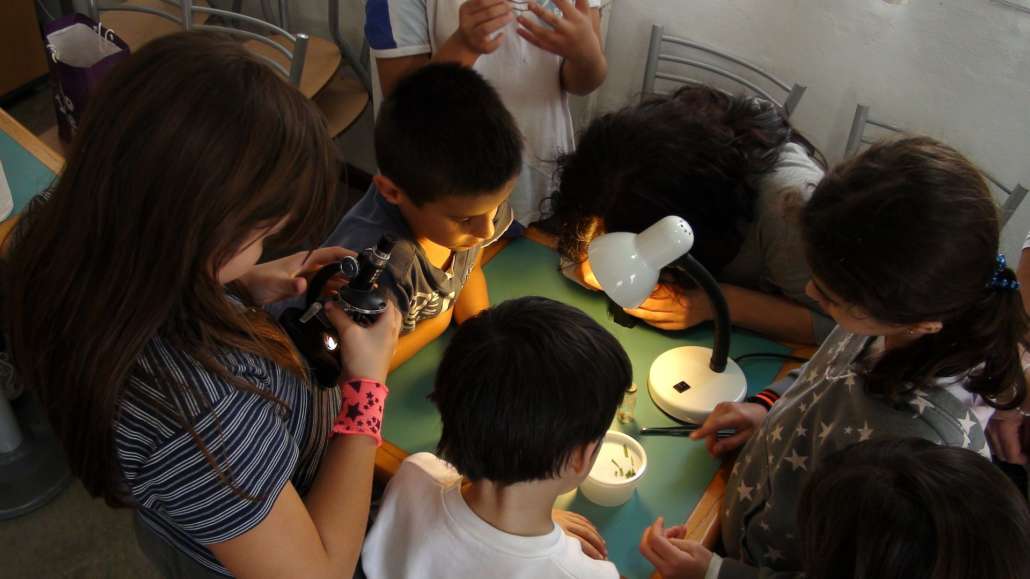 As we mentioned before, when kids are interested in an activity, they're more likely to stick with it and excel. As a parent, you need to let them explore and find their interests. Jasmine Zhang, Graduate Student in Clinical Psychology at the University of Waterloo, tells MakerKids that if children are not into an activity, they won't build confidence skills. 
"If you put them in coding classes they excel in, those feelings of confidence will come," says Zhang. 
When they are in these types of situations, they have the opportunity to talk about things and show off their work. They also have the chance to build connections. This helps with social skills. Children learn how to talk about their projects with their peers and adults. They learn valuable communication skills that can help them their entire lives. 
Benefits of Hands-On Activities
We all know kids like to be active so finding things that are interactive is key. At MakerKids, children have the chance to take part in STEM-based learning. They let kids do things rather than just listen to instruction.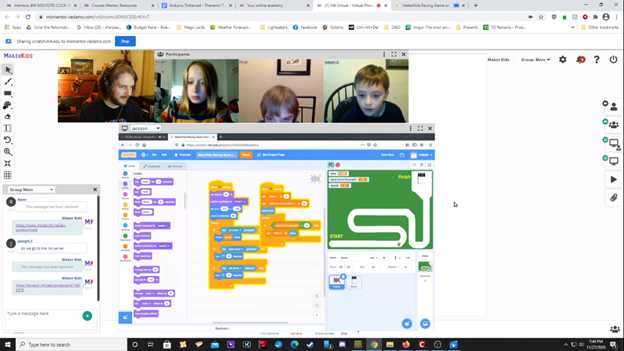 "Doing science is more interesting than talking about science," says Zhang.
Zhang tells MakerKids that literature shows there is advancement in cognitive development and abstract thinking with these types of activities. Programs like the ones offered at MakerKids also help with logical thinking and resilience. During activities at MakerKids, children will often run into errors and have to figure out how to work on them. They have the chance to practice skills when they fail.
Programs like the ones offered at MakerKids can also help kids that may have trouble focusing. Research shows that art and music have great effects on kids like technical programs at MakerKids. Extracurricular activities give kids different opportunities to engage. This can be beneficial for kids who have trouble paying attention in a traditional setting. Activities can give them the opportunity to work on their skills.
Extracurricular Activities Helping Kids at Home
The benefits of extracurricular activities can extend into the home. Allowing kids to take part in extracurricular activities gives them something structured, yet fun. It also allows them to learn from other positive adult role models. Emotional regulation and cognitive development that children learn while doing extracurricular activities can help at home.
"Once the children develop these skills out of the home, they should translate into the home," says Zhang.
If kids are having a positive experience in extracurricular activities, it should spill over to other areas of family life. That's just one more reason to get children involved in extracurricular activities.
The Bottom Line
When it comes to extracurricular activities, finding something your child is interested in is key. This helps to keep them engaged and can help to build social skills and confidence. They'll learn they're good at things and want to share their talents.
It's also important to find activities that are hands-on, like the ones offered at MakerKids. Kids tend to be more interested in things when they can do them rather than just hear someone talk about them. 
When kids are having a positive experience at their extracurricular activities, it's likely to spill over at home and help to build better parent-child relationships.