These days, throwing a birthday party for your child may not be what anyone is used to. Due to the pandemic and social distance rules, having a group of children either at your home or a location just isn't possible. But, that doesn't mean you can't or shouldn't celebrate. You just need to get creative and think out of the box.
Enter the online birthday party.
Chances are you've already attended one over the past year. Basically, an online birthday party lets everyone celebrate and have fun, just virtually inside their home. Sure, the experience is different, but an online birthday party can be just as exciting…plus, parents don't have a massive cleanup when it's over.
If you're considering an online birthday party, here are several ways to keep it fun and engaging.
Choose an Awesome Activity
When you're planning any type of birthday party you want to have activities that kids will find fun. If they don't, your party is going to tank. For virtual birthday parties, choose an activity that's hands-on and interactive. You want all of the participants to be able to do the activity. This means choosing something age-appropriate for at least the majority, if not all, of your guests.
Make Sure Everyone Has All the Supplies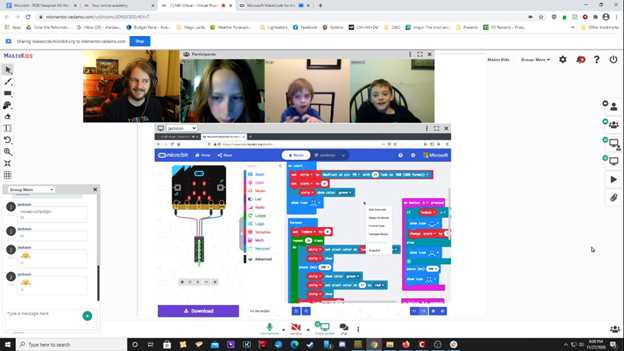 Whether it's an art project or a robotics project, you want to make sure everyone has all the supplies they'll need. Plan ahead of time to see what everyone needs. You may have to drop off supplies, so give yourself plenty of time before the party. There's nothing worse than having kids who can't participate simply because they don't have what they need.
When you're doing this, also check that everyone has an internet connection. You can't just assume. If kids don't have access to the internet, they won't be able to do the activities. No one wants that to happen.
Make Cake Time Fun
It's no fun for everyone to watch the guest of honor eat their cake while they're left empty-handed. Think about delivering individual cupcakes or treats before the party so everyone can eat together virtually. This will allow for time for kids to socialize online while they eat, just as they would during an in-person birthday party.
If some parents delivered gifts for the birthday child, this would be the time to open them. Try to treat your online birthday party just as you would an in-person one as much as possible.
Don't Drag It Out
Depending on the age of the guests, you don't want to drag the party out. A younger child's attention span may not be as long as that of an older child. Keep that in consideration and don't forget the kids will be staring at a screen most of the time. Some kids get bored by this and may tune out before the party is over.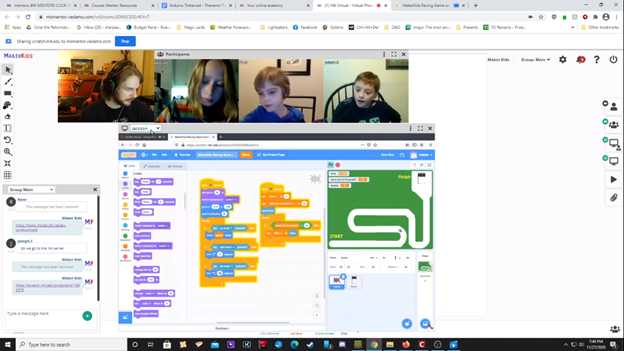 Online Birthday Parties with MakerKids
When you choose an online birthday party with MakerKids, you can feel confident that all of the children will have a great time. Our virtual parties last for two hours and come with all of the materials needed for the activities. Kids have time to learn basic STEM skills while having fun.
Each party includes the assistance of a trained instructor who will help the children complete their projects. For more information about online birthday parties with MakerKids call us today at 1-844-MAKERKIDS. Let us make your child's birthday one to remember!