If you're thinking about introducing your 12-year-to coding but wonder if it's possible, we are here to tell you that it is! Coding is a wonderful tool for kids to have at all ages. Whether they're learning it at age 7 or age 12, the important thing is that they're learning.
If you're not sure how to introduce the topic to your child, we have some tips to help you get your tween on the path to coding. Here are some tips to teach your 12-year-old how to code.
How to Teach Coding to a 12-Year-Old
Show Them Coding in the Real World
Some kids may not be interested in coding at first because they don't know that it is used in the real world. Once they see that coding is involved in developing apps and games that they love, they may start to become more interested in learning how to do it themselves. By showing them real-world applications, they can see how important coding is in the real world.
Make it Fun
When kids are having fun, they're going to be more interested in what they're doing and more likely to want to continue. Find fun programs and projects for them to work on so that they can see how fun coding is. They won't even realize they are learning because they'll be having so much fun.
Get Them Involved with Other Kids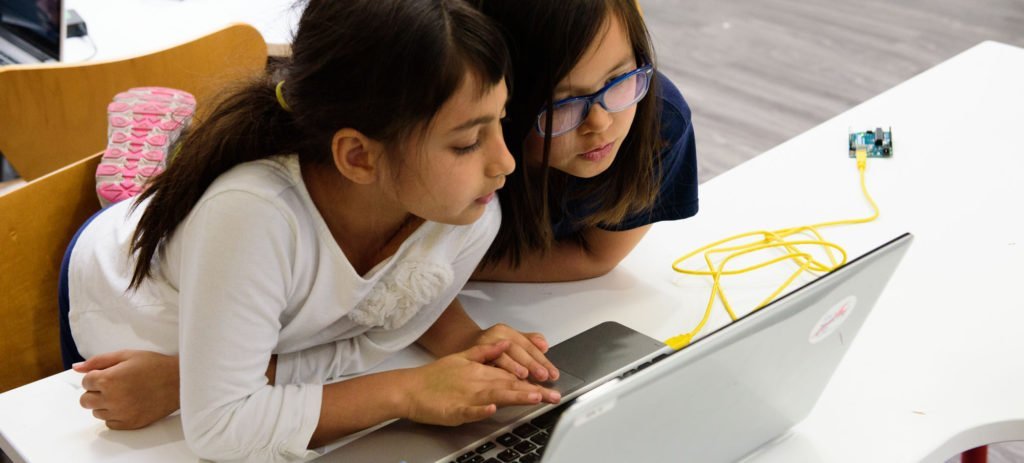 If kids can do an activity with their peers, they may be more likely to stick with it. Get them involved with other kids who also want to learn to code. They can share their new interest while making new friends.
Find Classes That Work
One of the big things about teaching coding to a 12-year-old is finding classes that work. When your child is just starting out, you want to find a class that isn't too hard but also challenges them. This is why it's important to find classes at their level.
A beginning class should teach them the basics so that they can build on their skills. As they get better at it, they can hone these skills and improve. They can be proud of their accomplishments and should want to learn more. Intermediate and advanced classes can help children become better at their skills. 
Coding at MakerKids
At MakerKids, our classes are broken down into beginner, intermediate, and advanced levels. We teach the skills that kids need to be successful in coding. Beginners learn about the basics and everything they need to know to code their own games.
They'll also see what it means to develop characters as well as storyboarding, animation, beta testing, and more.
In the intermediate classes, kids learn more about the coding language and how to control characters on a screen rather than alphanumeric text. Those who are advanced can take part in a website program where they learn how to code their own sites.
All of our online classes have a mentor-to-student ratio of 1:5 children so kids get the attention they need to succeed. They also get to learn with their peers, make new friends, and work on skills that will help them do better in math.
At MakerKid, children are grouped with others so that they can work on their skills like these:
Storyboarding

Character development

Animation

Beta Testing 

Environment and level design
Our classes teach children at all different levels in grades 1-8 how coding works and how it is an important part of our lives. don't worry! If you want to learn more about coding classes at MakerKids, call us at 1-844-MAKERKIDS to schedule a free trial class.