When it comes camp in the city, kids now have an incredible variety of options, the cookie-cutter camps of yesteryear have come a long way! There are so many different types of camps to cater to a wide range of interests. From sports to arts and crafts, to STEM, there's something for every kid out there.
At MakerKids, we're introducing the world of robotics and coding to kids in grades one to eight, through our fun summer STEM camp programs. While we can tell you about what these kids learned, showing you is so much better.
Check out this advanced Arduino micro car with ultrasonic sensors that was built by Jack at our robotics Arduino Inventors' camp in Leaside.
The car's sensors allow it to sense if it's falling off an edge like a coffee table and get back up. Jack learned about programming the Arduino micro controller and ultrasonic sensors and developed his own application. Talk about a summer camp project you can take home!
Our campers at our summer STEM camps are also learning how to code their own videogames. In our coding program, children learn about concepts they will use from elementary school through university, such as problem-solving, using "If" statements, conditional logic, and variables.
Our camper, Max seen here, used these principles to code a video game called "Bee-O-Wons".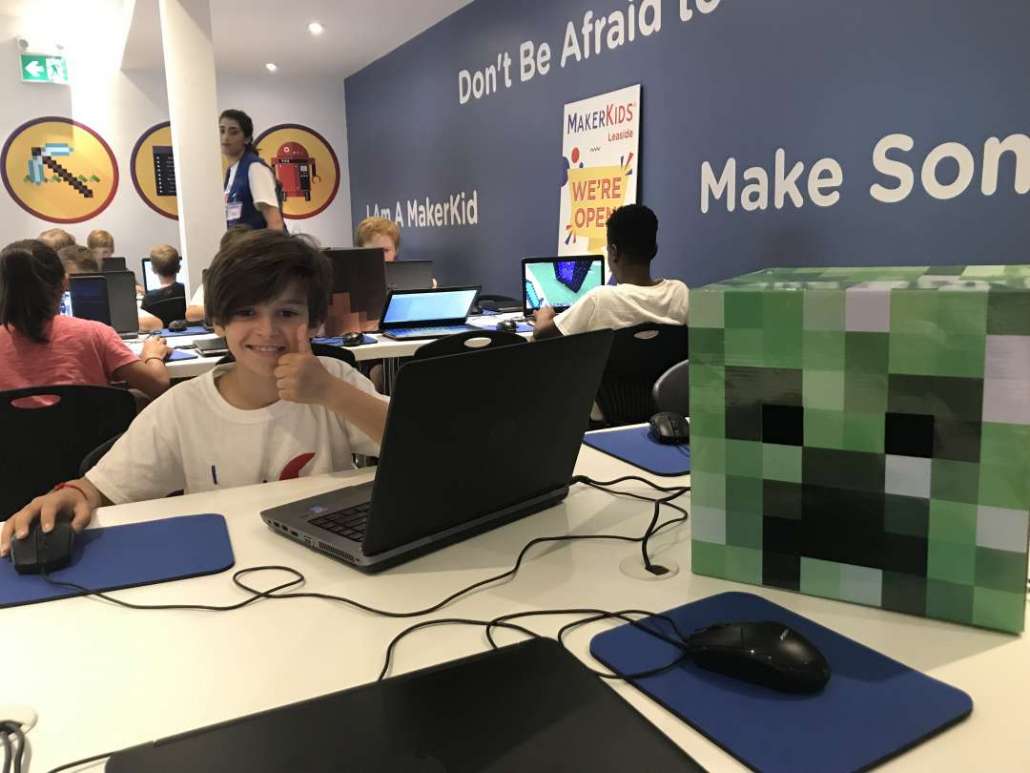 Max's game has his main character move through various levels by walking and jumping over blocks and other obstacles. Coding these actions requires the use of an XY axis and an understanding of gravity. Getting through the end of an obstacle course allows the character to move to the next level. Max was interviewed for his hard work and featured on CP24 at the Leaside location.
Summer STEM camp also brings Minecraft programs to life. Makers choose from thousands of blocks to create incredibly detailed structures together on a shared server. They learn about electricity as they use 'redstone', which powers lights, pistons, roller coasters and other mechanisms in the game. They use coding syntax as they type commands to transport themselves and edit the world. Kids also learn graphic design as they make custom 'skins' that their character can wear during gameplay, and learn about coding logic as they build 'mods': creating their own blocks from scratch and coding them to perform actions that the maker wants!
Check out what Kaila did at our Minecraft camp in Leaside this summer.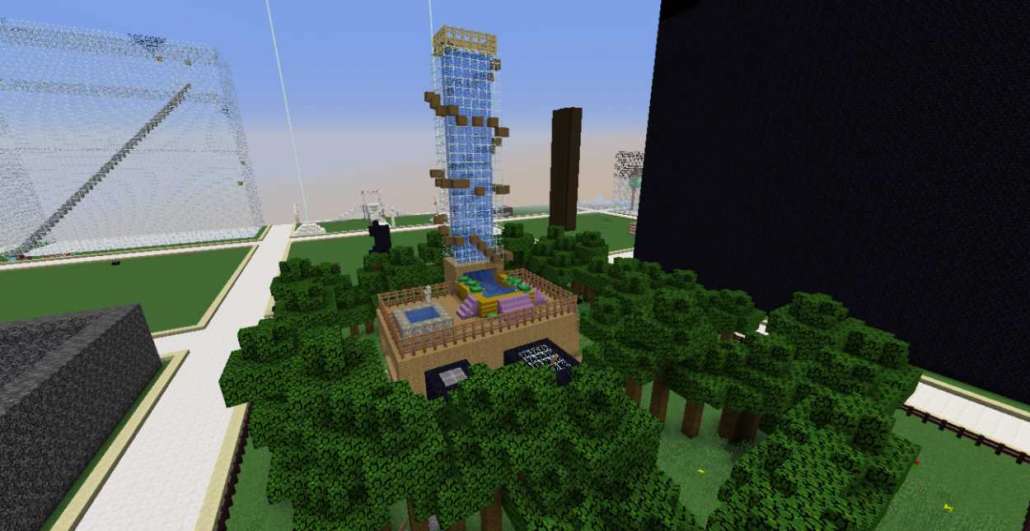 She used mods to make a multicolored block called 'custom jello' that sets on fire if a character walks through it (but they don't get injured) and a rainbow block that looks solid but can be passed through like a ghost. She also built an aquarium skyscraper filled with turtles complete with an underground hidden farm!
Jack, Max and Kaila's stories are just a few of the many success stories that come out of summer STEM camps. Now with our Leaside location, we are able to offer our camps and programs to more children.
As the season wraps up and our campers finish their projects, we're looking forward to our after school programs that are just around the corner. Kids in grades 1-8 can take part in a variety of coding, robotics, and Minecraft programs. Our mentors work with students to explain concepts and help them make their ideas come to life. Check out our programs online or call us at 1-844-MAKERKIDS to learn more.