Technology that inspires creativity.
Join our Award-Winning Kids Programs: Robotics, Coding or Minecraft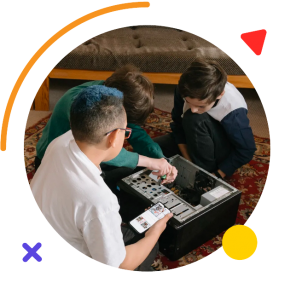 Real-World Technical Skills
Kids learn industry-leading technologies, equipping them for high-earning careers of the future.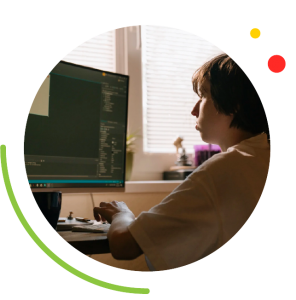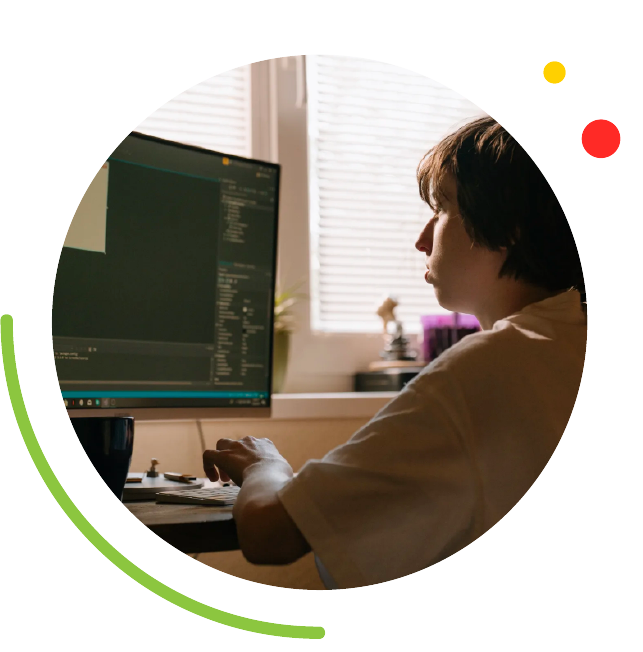 Putting Projects into Practice
Kids don't just learn programming concepts – they get to use them to make real projects like games.
Confidence & Social Skills
Embedded in all our programs are social skill lessons, and the chance for kids to socialize with like-minded peers.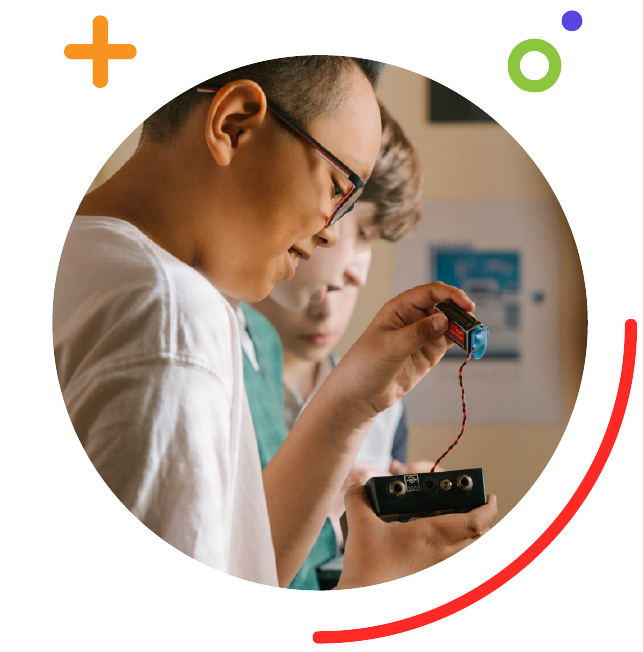 A Positive Approach to Tech
We want every child to leave MakerKids with the belief that they can use technology to shape the world around them.
#1 Kids Programs in Leaside
Welcome to MakerKids's newest location in Leaside, Toronto. Leaside is an impressive, family-focused community. This location services kids in Midtown, North Toronto and East York with its award-winning robotics, coding and Minecraft after-school programs, camps and parties. Located just a few blocks south of Eglinton on the east side of Bayview, it is in the heart of Leaside. From excellent schools, community centres, parks, arenas, shops to a plethora of local businesses, Leaside has it all – including the best in STEM education for kids!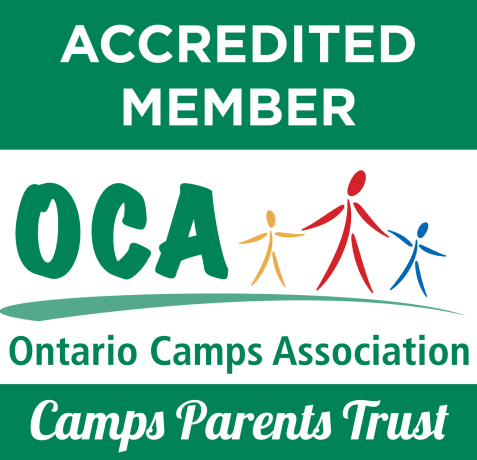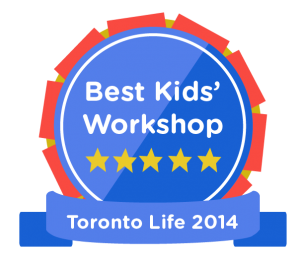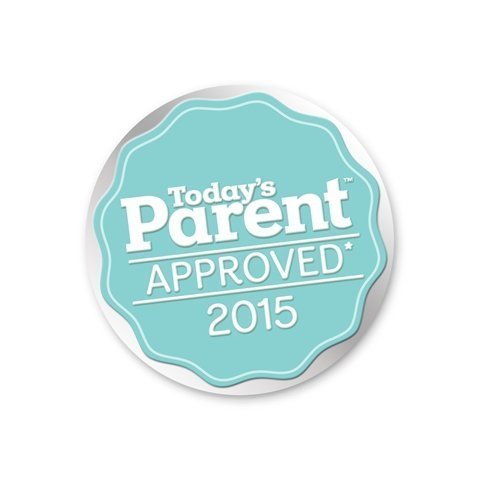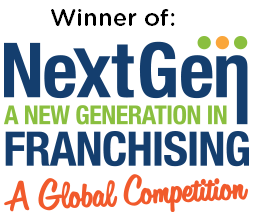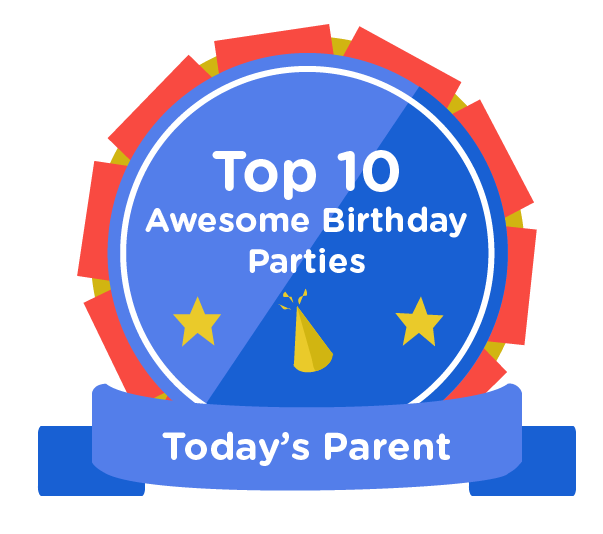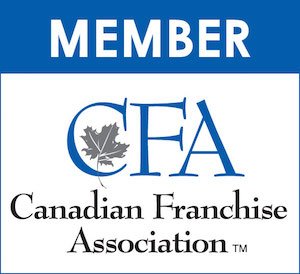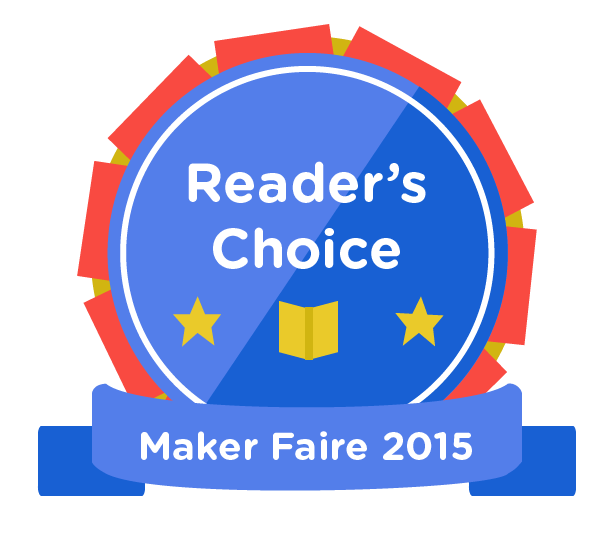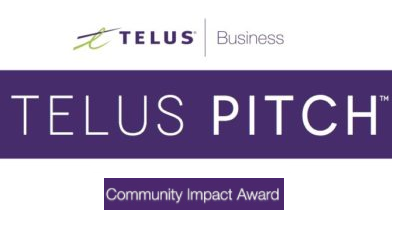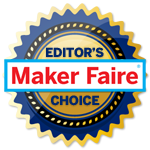 Award-winning children's brand expert
Aimée has 15 + years' of experience working with children's, education, and technology brands in the public relations and marketing communications industry. Her expertise spans strategic planning, creative storytelling, media relations, event planning and management. She's also an industry awards judge for the Canadian Public Relations Society. Aimée is a passionate arts and education enthusiast. As a mother of three young children, she saw a need to inspire STEM learning in a really fun, creative and useful way, and that's why she opened MakerKids Leaside!
Leaside is a beautiful community in Toronto, Canada. It is a great place to raise kids and offers many different activities for children as well. With a location in Leaside, MakerKids can provide children with wonderful STEM activities to enrich them and get them interested in a popular field.
Our Leaside location is just a few blocks south of Eglinton on the east side of Bayview, which is in the heart of Leaside.
STEM in Leaside
If you've been looking for STEM programs for kids in Leaside, you may have come across some camps, but very few consistent programs. MakerKids is one of the few that offer programs on a regular basis. Our programs in robotics, coding, and Minecraft, help to keep kids interested and focused in STEM.
This is important because there is evidence to show that STEM professionals are in high demand. That demand is expected to continue and rise over the years. Children who can begin to learn now will be at a greater advantage than their peers. They can build on those skills and continue to do so as they get older. What starts off as a hobby and after-school activity can grow into a career.
MakerKids in Leaside
MakerKids was also the first makerspace for kids in the world, founded in 2010. As pioneers in the industry, you can feel confident that your child is learning from the best in the business. Our Leaside location opened in 2019 and continues to teach kids STEM in that area as we expand to other areas in Canada.
MakerKids offers classes to kids in grades 1-8 and focuses on coding, robotics, and even Minecraft. This is hard to find anywhere else.
At MakerKids, we offer classes to kids starting in first grade because we want to get them excited about STEM at an early age. They are placed in age-appropriate classes so that they can learn but not get frustrated if the lessons are too complex. We believe children of all ages can benefit from STEM classes and shouldn't have to wait until they're a certain age.
MakerKids is also one of the few places that offer a class strictly focused on Minecraft. Minecraft is more than a video game. It's a source where kids can learn about coding and robotics. You may find other places that teach coding and robotics, but very few (if any) have classes dedicated to Minecraft. This is one way MakerKids stands out among the competition.
Besides all of these great classes, we also offer camp-style programs. Some facilities only focus on camps or only focus on after-school programs. At MakerKids we do both because we know learning about STEM is not something you want to turn on and off. Kids want to continue learning about STEM year-round. We know that STEM is a part of children's lives 24/7, 365 days a year.
Benefits of MakerKids Classes
MakerKids' classes have many benefits besides learning about robotics, coding, and even Minecraft. They walk away with other skills they can use in all aspects of their lives. They learn the confidence needed to be successful adults as they present their ideas. They also learn how to socialize and interact with kids from all walks of life, anywhere in the world.
Kids also learn how to take and give criticism while taking MakerKids classes. In these classes, they will discover that another student will have an idea that can really improve a project. Learning how to accept this help is an invaluable skill.
Classes at MakerKids
At MakerKids, we offer classes in three main areas for children in ages 6-13; robotics, coding, and Minecraft. Children in grades 3-5 learn together and those in 6-8 are together. Children in grades 1-2 have their own mini-makers classes that are age-appropriate and full of useful information. We believe this helps to keep kids engaged while not getting frustrated at the level of the lesson. Everything is age-appropriate and easy to understand.
We also keep our classes small. No matter the age, each class has no more than five students in it. This is important because children need to get the proper amount of attention as they work on their projects.
Children are learning from the best instructors in the business. All have been properly trained and have gone through extensive background checks.
Interest in learning more about our classes? Let's take a look at the topics covered in each class.
Coding
In our coding classes, kids learn topics like animation, character development, level design, and beta testing. They learn everything they need to code their own games.
Robotics
Our robotics class helps kids make their ideas come to life as they learn how to wire up circuits, make lights light up, and code a "robot brain". 
Minecraft
Our Minecraft classes are one of the many things that set us apart. Through the use of Minecraft, kids learn STEM topics like robotics and coding. Many of them never realized how much STEM was a part of this popular game until they started taking our class. 
Mini-Makers
Mini-Makers classes are geared to kids in grades 1-2. These classes introduce little ones to the world of STEM.  They get to learn about robotics and coding as well as how to design their own video game, make robots, and try other experiments.
Whether it's coding, robotics, or Minecraft, our MakerKids instructors are ready to propel your children into the exciting world of STEM. At MakerKids, the sky's the limit.
Birthday Parties, Camps, and More!
Birthday Parties
We offer birthday parties and camps because the fun never stops at MakerKids. Our birthday parties were named one of 10 awesome birthday places by "Today's Parent". 
Your child chooses the topic; robotics, coding, or Minecraft. Our instructors will develop an age-appropriate activity to keep your child engaged. Through the party, our instructors will guide the children through the activity and even take a break to play games. 
Just like an in-person party, there's also time for cake and presents. Our typical birthday party lasts two hours, or you can customize your own for the time period that works for you.
Camps
Our camps are a hit for kids who want a different type of camp experience. Our camps allow children to learn about STEM topics and interact with their peers from around the country and the world. These work out great for families who may not be able to get to a specific location. We love that we can offer camps and classes to children in the Leaside area and beyond.
Contact Us!
If all of these STEM activities sound amazing, contact us! You can feel confident that your children are in a safe online environment that is teaching them valuable skills.
If you're in the Leaside area and would like to learn more about our classes, camps, and birthday parties at MakerKids call us today at 1-844-MAKERKIDS.