LEGO Robotics Classes now available at MakerKids with LEGO Spike!
MakerKids, the leading provider of STEM-based education for kids, has just announced the addition of LEGO Robotics Classes to its list of offerings. These classes are designed to be both fun and educational, providing children with hands-on experience building robots using LEGO Spike.
At MakerKids, we believe that learning should be fun and engaging, which is why we're excited to offer LEGO Robotics Classes using LEGO Spike. These classes are designed to provide children with hands-on experience building and programming robots, helping them to develop critical thinking and problem-solving skills in a fun and interactive way.
**Currently only offered In-Person at MakerKids Bloor West**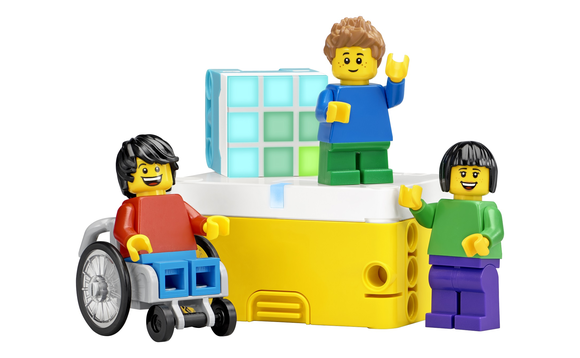 LEGO Spike is a new generation of LEGO robotics technology, designed to help children learn about coding, engineering, and design in a fun and interactive way. With LEGO Spike, kids can build robots that can sense their surroundings, respond to touch and sound, and even be programmed to perform complex movements. LEGO Spike combines traditional LEGO building blocks with cutting-edge programming capabilities.
Why MakerKids?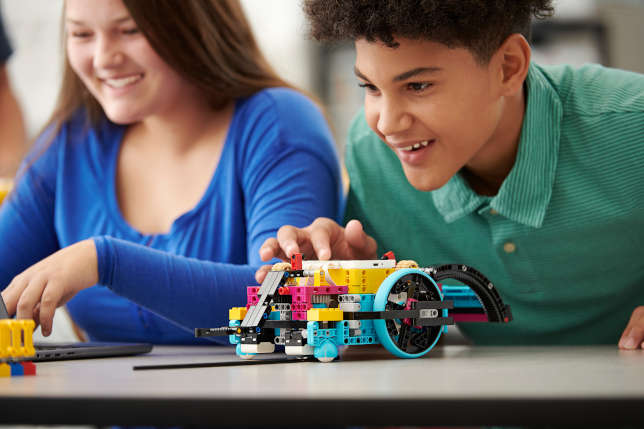 In the LEGO Robotics Classes at MakerKids, children will work in small groups to build and program their own robots using LEGO Spike. The curriculum has been carefully designed to be both challenging and engaging, and children will learn valuable skills in problem-solving, critical thinking, and collaboration.
The classes are taught by experienced and knowledgeable instructors who are passionate about teaching STEM skills to children. They are committed to helping each child reach their full potential and to fostering a love of learning.
In addition to the LEGO Robotics Classes, MakerKids offers a range of other STEM-based classes, including coding, game design, engineering, and more. Whether your child is interested in learning about robotics, game design, or coding, MakerKids has the resources and expertise to help them reach their full potential.
Grades 1-2 | Bloor West In-Person Only
Two of the most popular topics among our youngest students, Minecraft & Lego Robotics (Alternating Weekly). Students will learn introductory Computer and Robotics skills in a fun and engaging way. This 90 Minute weekly class is a smash hit among our grade 1-2 students. To guarantee a ratio of two students per kit or better, spots are limited- Enroll now to secure your spot.
Grades 3-8 | Bloor West In-Person Only
Microbit, Arduino, and now, LEGO Spike! Building on the success of our popular Robotics classes, MakerKids has added LEGO Spike into the curriculum. Rotating between each platform weekly, students will now enjoy building and coding LEGO robots in addition to Microbit and Arduino creations.
Why Parents and Children Love MakerKids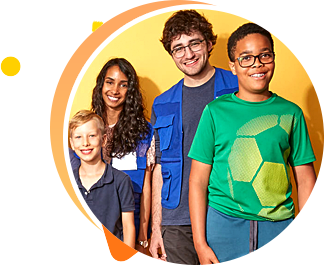 With a passion for youth and technology, our Maker Mentors recognize the uniqueness of your child and fosters their creative side and joy for STEM. Maker Mentors are trained to have students focus on the why and discover the logic behind the code instead of following a prescriptive set of instructions.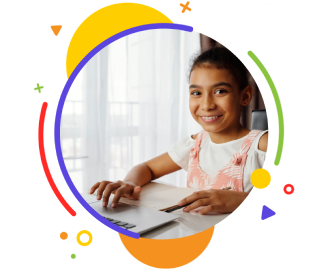 Weekly programs are built for all interests and experience levels. See the excitement in your child as they watch their work come to life. All classes include mini-lessons on internet safety and computer literacy so your child is better prepared to navigate the digital world.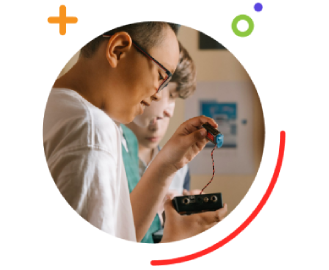 With a 5 to 1 child to staff ratio and a focus on collaborative problem solving our classes are designed for your child to actively participate. Parents are amazed at how fast their child opens up socially, as they connect and build friendships with like-minded children.