Potential Future Locations
We do not yet have a branches in these locations – YET!
Please enter your contact info if you are interested in future programs in future locations, or if you are interested in becoming a franchisee in future locations.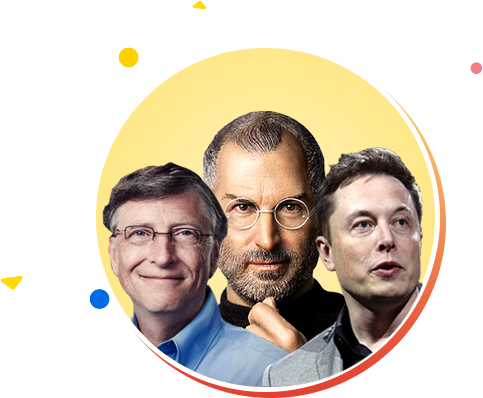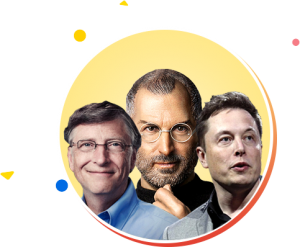 What do Steve Jobs, Elon Musk and Bill Gates have in common in their educational backgrounds?
No, they didn't all go to Ivy League universities – but they all went to technology camps or after-school programs. Empower your child with the skills to succeed.
We use technology as a medium to help your child develop:
Join our Award-Winning Kids Programs:
Robotics, Coding or Minecraft
Your child will learn the foundations of STEM (Science, Technology, Engineering and Mathematics), while building key social and change-making skills.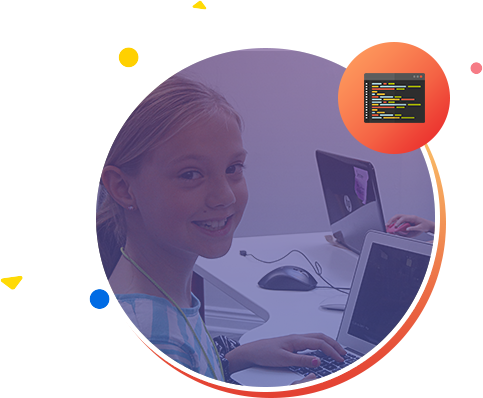 Coding Programs
Skills Learned: Resilience, Confidence, Internet Safety, Logic, Game Design, Beta-Testing
Coding is an important language to learn. With the demand for STEM workers continuing to increase, learning coding from an early age is a sure way to gain an advantage in today's competitive career world. Kids code games, websites and more. They learn how computers work, exercise creativity by coming up with ideas for how their project will look and feel, and build resilience and perseverance when trouble-shooting their code.
Kids will learn everything they need to know to code their very own game: character development, storyboarding, animation, environment and level design, beta testing and, of course, coding.
Robotics Programs
Skills Learned: Self-Confidence, Creativity, Teamwork, Coding, Electronics, Math, Reading, Writing, Design
Design the world around you! In our Robotics programs, kids will design, plan, program, and build electronic inventions while using a robotics microcontroller and learning how to code. Kids will better understand how everyday objects around them work and will have the opportunity to bring their ideas to life.
The microcontrollers we use are used by industry professionals. The Arduino was used to prototype the Square credit card reader!
Kids make electronic creations that they previously could have only dreamed of. Make lights light up, motors spin, and code a 'robot brain' to make something awesome. Kids get to see the results of their code right before their eyes. They realize that they can make things that others can use. Past projects: nightlights, motion-activated alarms, rovers, and more. Kids exercise creativity by developing project ideas, learn to design projects for specific user needs, and give and receive feedback on their designs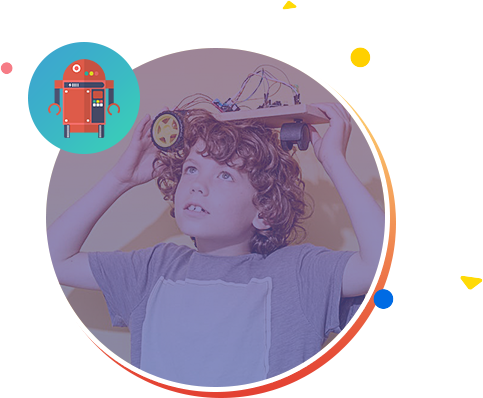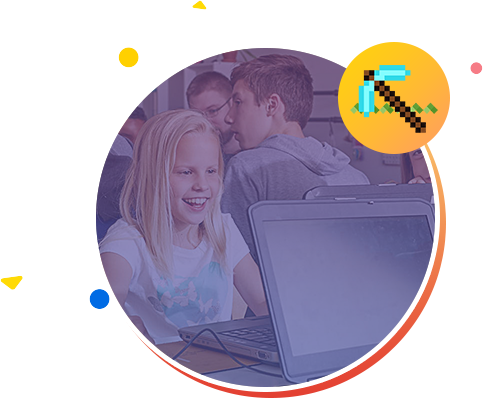 Minecraft Programs
Skills Learned: Social Skills, Patience, Communication, Teamwork, Problem-Solving, Coding, 3D Design
In our Minecraft programs, kids learn how to make Minecraft even more awesome, how computers and servers work, and core computer programming concepts while collaborating with kids equally excited about Minecraft.
We use the incredibly popular game Minecraft (now a mandatory school subject in Finland) as a medium to help kids build transferable skills such as coding, electronics, 3D design, servers, and more. We leverage kids' interest in Minecraft as a gateway to introduce them to other STEM topics such as Robotics and Coding. Minecraft is also a great medium for teaching positive netizen skills and communication skills. Kids build amazing digital creations.
Hear what people have to say about MakerKids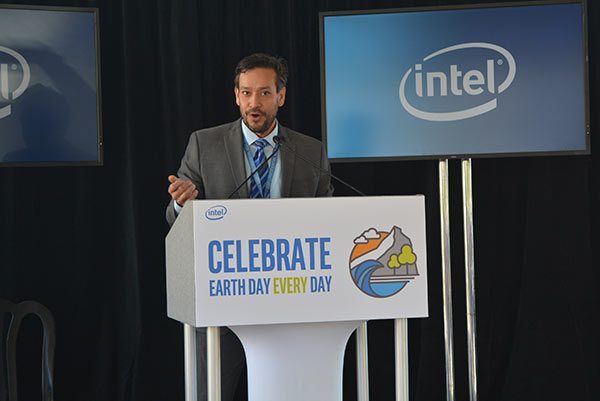 "I think that MakerKids is doing some outstanding things for kids. Let's get more kids into making."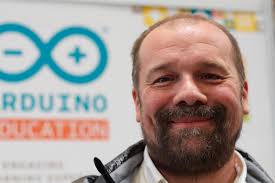 "MakerKids is a cool place where it's cool to be smart."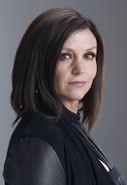 "My boys flourish here and look forward to it every week. They show social skills improvement and more confidence since coming to MakerKids and finding their "tribe."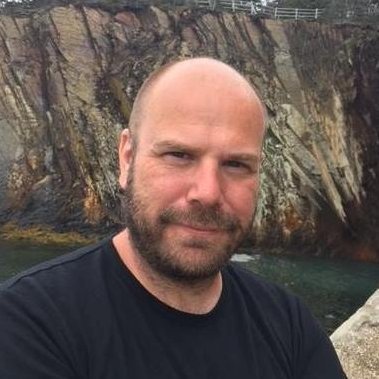 "Kids come in here not knowing what they can do and they leave with a phenomenal amount of self-confidence and capability."
Call us at 1-844-MAKERKIDS to book your camp, program or party today!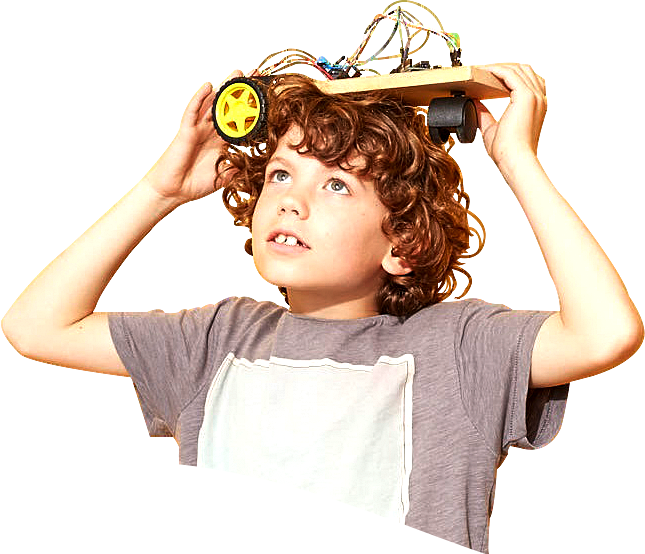 We have programs in Toronto and are coming to more cities soon
Toronto Minecraft Programs & Camps
Toronto Coding Programs & Camps
Toronto Robotics Programs & Camps