Designed and created by industry professionals and makers (NASA's Singularity University graduate, engineers, entrepreneurs, teachers and speakers from Queen's University).
Looking to join an inspiring team? Check out our careers below.
Jennifer Turliuk
CEO
Jennifer's work has been featured in the New York Times, Forbes, Huffington Post, Fast Company, CBS national TV, and more. Her career highlights include doing marketing and PR for the Matterform 3D Scanner crowdfunding campaign (which raised over $471K – the most-funded Indiegogo campaign outside the US), helping build a 3D printer for a music video, launching an SMS-based disaster relief project during Hurricane Sandy, being selected as a Startup Chile entrepreneur (as part of a program run by the Government of Chile to foster entrepreneurship locally), creating her own self-education program which involved being 1 of the top 6 finalists in a competition to shadow Dave McClure of 500 Startups, leading the Canadian launch of Tide Pods (P&G's biggest launch in 27 years), running Canada's largest business plan competition (the Queen's Entrepreneurs' Competition), writing one of Forbes Greatest Hits articles, speaking on a panel discussion with Peter Thiel (founder of Paypal), doing a TEDx talk in Spanish, being invited to join MaiTai (a group of pro kiteboarders and entrepreneurs), and DJing for Red Bull. She attended the Graduate Studies Program at NASA's Singularity University and business school at Queen's University. In her spare time, she does independent marketing and strategy consulting and enjoys salsa dancing, extreme sports (such as kiteboarding), improv, 3D printing, and building electronic creations.
Graham
Bio
Graham has been an instructor for many years, teaching kids at ScienceQuest at Queen's University, City of Toronto science summer camps, and more. Graham also plans and creates MakerKids' curriculum.
Thomas
Bio
Thomas is a passionate Minecrafter with a deep love of sci-fi, fantasy, puns and music! With 8 years of camp counselor experience and a lifetime of theatre, he always leads his sessions with an enthusiasm that is rivaled only by his students. After studying music in the Bachelor of Arts program at the University of Guelph he taught singing and piano for two years at Guelph's largest private music school, started building his own Minecraft servers and coded his own band website.
Thomas is all about game design, fairness and fun. If you need help with balancing your video game or concepts for a project he is always on board to assist you. Thomas can also be frequently found on the MakerKids Minecraft server keeping the Makers safe and adding his own little details.
Achievements
Eight years of camp experience, Bachelor's of Arts (Music)
Specialties
Minecraft, coding, servers and networks
Andrew
Bio
Andrew is an Ontario College of Teachers certified teacher with a passion for video games and fitness. Andrew has 6+ years of experience working with kids of all age groups in both the classroom and afterschool programs. Andrew's passion for teaching began when working with special education students as a high school student. This experience led him to further explore the realm of education by attending York University's Faculty of Education.
Achievements
BA. Sociology, BEd Education

Specialties
Completion of additional qualification course in special education
Ambar
Bio
I am an engineering student at UofT. I am interested in aerial robotics: I would like to create a company that uses drones to help in the development of various areas in my country Ecuador. I also like to travel, to meet new people and discover new places. I worked with kids for around two years in Scouts, and it was a great experience. I made very good friends, learned skills and have very valuable memories.
Achievements
I won a complete scholarship to study in Canada given by the government of Ecuador. I became the leader of my Scout group and lead the group of kids.

Specialties
Camping, outdoor activities, robotics
Amy
Biography
Hey guys, I'm Amy! I'm a passionate and creative maker with a love of working with kids. I have worked at a number of camps, working with such organizations like the Tim Horton's Children's Foundation and YMCA. I have a love for video games and coding, especially the artistic style – Pixel art. Using pixel art I create my own cross stitch patterns with photoshop!
Achievements
I graduated from Humber college with a degree in Business Administration and completed an internship at Fan Expo Canada. I have taken campers on three-day long, backpacking hiking, where we learned how to co-exist with the environment!
Specialties
I have experience with many coding languages, and I love getting to know all sorts of different people, because even though we all have differences, we all have amazing similarities of wanting to make the world into a better place!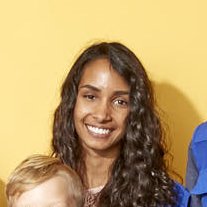 Ariel
Biography
Hello, my name is Ariel! I enjoy playing board games, doing nail art and teaching children. I've spent a lot of my time learning and teaching in a variety of different learning environments. I have worked for the YMCA, volunteered for day camps and had a number of placements in other learning spaces such as TDSB classrooms and the Boys and Girls Club.
Achievements
I completed my undergrad at Ryerson University where I studied Early Childhood Education. I most recently earned my Bachelors of Education at UOIT where I graduated with the highest distinction. More simply put, I love learning.
Specialties
Teaching children with unique skills and abilities, meeting diverse learning needs and optimism!!
Yvonne
Biography
Hi, I'm Yvonne! I'm passionate about all things science and want to share this love with all! I focused my studies on the natural world but love finding and building connections to modern technologies and art. I love hearing and encouraging kids' creativity and empowering them to bring their ideas to life. To explore my own creativity, I like to craft through origami and needle felting. I also like to discover how things work, stay up-to-date with the latest tech, and share these innovations with others to inspire an optimistic future.
Achievements
I completed my bachelor's degree at Mount Holyoke College where I majored in biology and minored in geology. I have worked on and marketed a website, coded, and helped build robots.
Specialties
Creativity, design, building connections between topics and between people!
Sarah
Biography
Meet Sarah: she's a creative, artsy person who loves kids. When not working or spending time with friends, she can be found on Pinterest, looking for new crafts, recipes and new ways of thinking about education. She loves video games (especially the LEGO ones!), Geocaching, and referring to herself in the third person.
Achievements
Sarah has a Bachelor of Arts in Psychology from Brescia at Western University. She focused on social psychology, specifically child development and education. She won a scholarship for public speaking and is an adult member of Girl Guides of Canada. When she was the same age as the MakerKids, she won an Oreo stacking contest, created a newspaper with her brother and had a painting displayed in a local gallery.
Specialties
General crafting, sewing and embroidery, painting, baking.
Danielle
Biography 
Hi all! I have over 6 years of experience in marketing with a huge passion for art and design. I have worked with kids as a Lunch Club Coach at Real Foods for Real Kids and have volunteered at many kids' events like TIFF kids. I am also an illustrator and photographer. I am always discovering great new ways communicate, create and express ourselves.
Achievements
I graduated from UBC with a Bachelor's of Commerce, specialising in Marketing and International Business and have completed Art and Design Studio Certificate at OCADU. I love learning and you can always find me trying out new things.
Specialties
Art, design, digital media, marketing and bringing people together!
Massimo Banzi
Board of Advisors
Massimo Banzi is the co-founder and CEO of the Arduino project and has worked for clients such as: Prada, Artemide, Persol, Whirlpool, V&A Museum and Adidas. He spent 4 years at the Interaction Design Institute Ivrea as Associate Professor. Massimo has taught workshops and has been a guest speaker at institutions like: Architectural Association – London, Domus Academy, Medialab Madrid, Escola Superior de Disseny Barcelona, ARS Electronica Linz, Mediamatic Amsterdam, Doors of Perception Amsterdam. Before joining IDII he was CTO for the Seat Ventures incubator. He spent many years working as a software architect, both in Milan and London, on projects for clients like Italia Online, Sapient, Labour Party, BT, MCI WorldCom, SmithKlineBeecham, Storagetek, BSkyB and boo.com.
Dale Dougherty
Board of Advisors
Dale Dougherty is the founder and CEO of Maker Media, Inc. in Sebastopol, CA. Maker Media produces Make Magazine, which launched in 2005, and Maker Faire, which was held first in the San Francisco Bay Area in 2006. MAKE has been the catalyst for a worldwide Maker Movement that is transforming innovation in the industry, hands-on learning in education and the personal lives of makers of all ages. MAKE invites everyone to become a maker, and integrate creative goals with technical skills. Dougherty was a co-founder of O'Reilly Media, where he was the first editor of their computing trade books, and developed GNN in 1993, the first commercial website. He coined Web 2.0 in 1993. MAKE started at O'Reilly Media and spun out as its own company in January 2013. He grew up in Louisville, KY.
Christine Gauthier
As an advisor to Maker Kids, Christine acts in an advisory capacity bridging Maker Kids to Corporations for the purpose of growing partnerships. Christine brings a wealth of large and small company experience in the area of Sales, Marketing, General Management and Business Development. Christine holds a Bachelor's Degree in Commerce from Concordia University. She has held Senior Leadership roles at Hewlett Packard as well at Cisco, Nortel Networks as well as Marketing and Business Development in technology start ups. Christine lives in Bloor West Village with her husband Wayne and her son Cole who is an active Mentor at Maker Kids.