With the school curriculum constantly changing, many people often wonder what can be done to improve it and add new courses. With coding becoming more and more popular, many wonder if we should teach programming at school.
At MakerKids, we know how important programming is and are always looking at ways to incorporate it into children's lives. Whether it's through our afterschool programs, other activities, or school, we love to see kids getting involved in coding. Many people agree! Here are some reasons why programming could be a plus if taught in school.
8 Benefits of Teaching Programming in School
1. Coding allows students to be content creators, not just consumers.
We all know kids are consuming plenty of content these days on their devices. Coding gives them an opportunity to become creators, not just consumers. When taught in school, they can take these skills out of the classroom and build upon them at home, instead of watching mindless videos.
2. Coding builds self-confidence.
We all know how important self-confidence is in children. When kids are learning to code in school, they have the opportunity to see their mistakes and work to fix them. This builds the self-confidence they need as they grow and mature.
3. Coding teaches problem-solving and critical thinking skills.
Kids need to learn to be problem solvers in all aspects of their lives. By teaching this at school through programming, kids can apply this skill to other areas of their academics and their lives.
4. Coding develops teamwork and collaborative skills.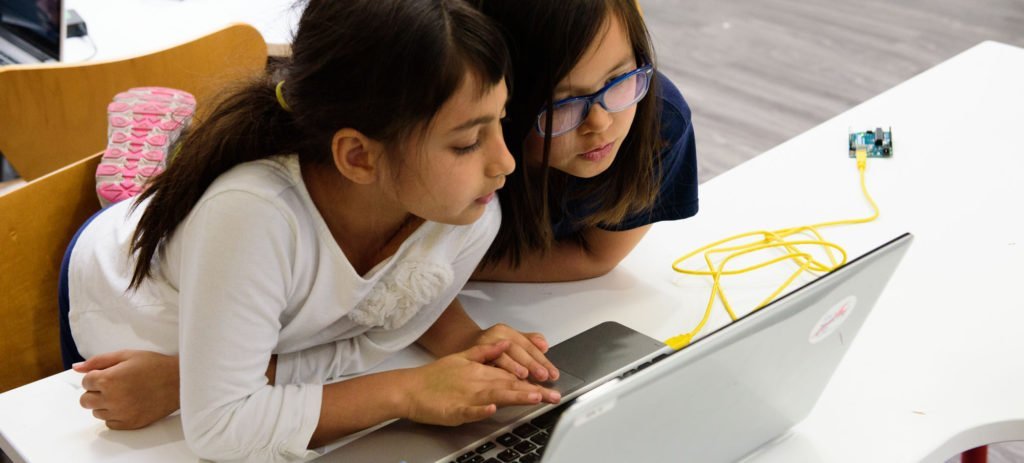 You've probably heard the saying, "teamwork makes the dream work". As kids learn programming in school, they are developing their teamwork and collaborative skills. When you can learn to work as a team, you learn to work with people from all walks of life with different types of personalities. These skills are important to succeed in all aspects of life. 
5. Coding helps to boost academic motivation.
Some kids find math and science difficult and can be turned off by the subjects. But, when they are taught programming, they can see how cool these skills are and how necessary they are to create interesting projects. This can motivate them to want to learn more in these areas in and out of the classroom.
6. Coding helps to establish critical thinking.
Programming helps to establish critical thinking skills. When kids are coding, they need to analyze, conceptualize, and evaluate information. This type of critical thinking is beneficial in all walks of life.
7. Coding creates new opportunities.
Being able to code is extremely beneficial in the workforce. If you can bring that skill to the table, you can have a leg up on the competition. If kids can learn programming in school, they can get the foundation they need to pursue a career in this field.
8. Coding expands creativity.
When children are learning to code, they have to be creative. They learn to think in new ways and apply their growing skills to new projects. 
Is Your Child Ready to Code?
As you can see, there are plenty of reasons to teach programming at school. At MakerKids, we love teaching kids of all ages how to code. Our coding classes are available for kids in grades 1-8. Classes are age-appropriate so children can learn at their level.
Our online classes make it easy for kids to join from anywhere. Small classes ensure that each child is receiving the attention they need. For more information on coding classes at MakerKids, call us at 1-844-MAKERKIDS or reach out to us online.