We are pleased to announce that sign up is active for our summer tinkering camp!
So far, we have one summer camp session open for registration, the week of August 19th to the 23rd. 7 hours per day 9 am to 4pm. It's appropriate for kids aged 8 to 18.
The registration fee is $500 and includes all materials required for the program. This is a bit higher than some summer day camps, but our budget is $100 per child on materials and our instructors have specialized knowledge in electronics, programming, woodworking and more. You will get to take what you build home! Sign up online at Eventbrite.
At the Maker Kids Summer Camp, we will help you think up an invention, a contraption, a vehicle, a monster, a robot, an outfit or whatever you imagine!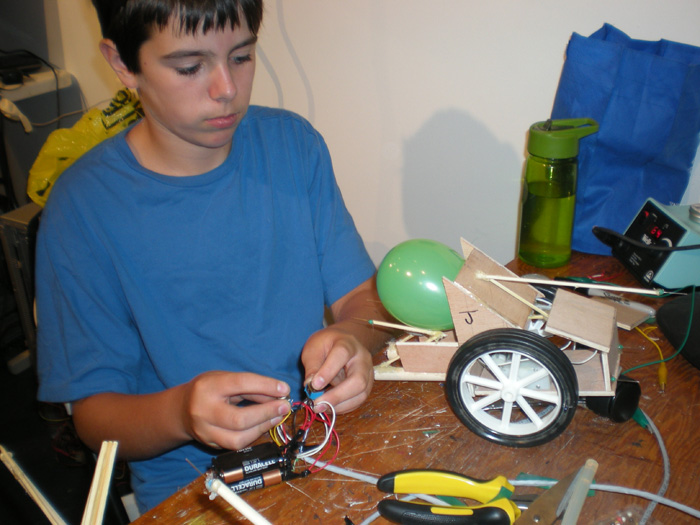 At this one week long program, there will be a main challenge. Last year, it was a robot balloon fight. All the kids built a balloon-covered remote controlled robot, and tried to pop each others balloons in the arena.
The year before we built boats holding up to 4 kids and raced them in the lake. The year before that we built soap-box race cars.
This year's challenges have not been decided yet, and we want your input! We will talk with the kids who  sign up and see what excites them.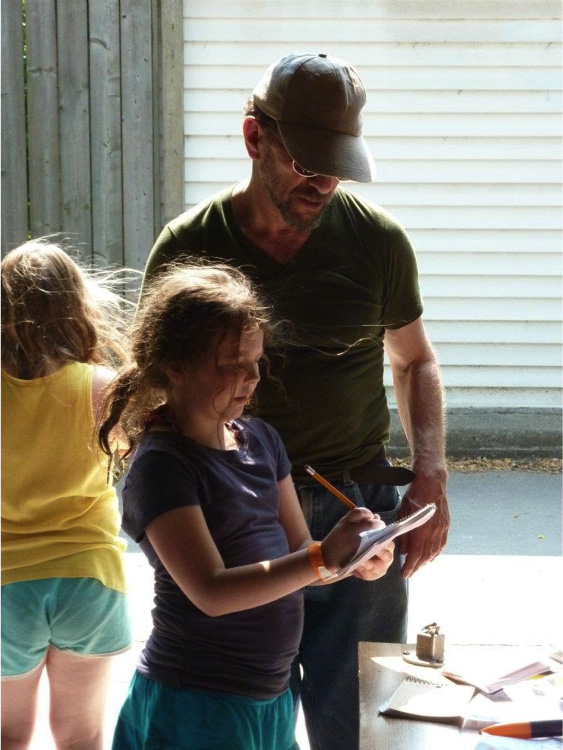 The camp runs Monday through Friday, from 9am until 4pm every day. Kids ages 8 and up are welcome. The max size is 10 kids, so that gives our teachers lots of time to help out with each project. Older kids are encouraged to sign up, too, we typically have a range of kids from 8 to 15 or older.
On the afternoon of the last day, family and friends are invited to come and see the creations! We'll have a race or a battle, or a show and tell, and all are welcome.
If you are in high school, and have previous experience with making, or as a summer camp counsellor, we would love to have you volunteer. This can fulfill most of your volunteer requirement for ontario high school graduation requirements!