Coding is a great tool for kids to have because it teaches them a valuable skill that they can use their entire lives. Plus, it's preparing them for a successful future. According to the Bureau of Labor Statistics, demand for coding and programming jobs is projected to grow 13% from 2020 to 2030. That's faster than the average for other occupations. If your child can get on the train now, they'll be ahead of their peers. 
If your child is just starting their road to coding, we have some actionable tips to get them going in the right direction when it comes to online coding. Check out these tips and how MakerKids can help.
Online Coding Tips for Kids
Build Their Curiosity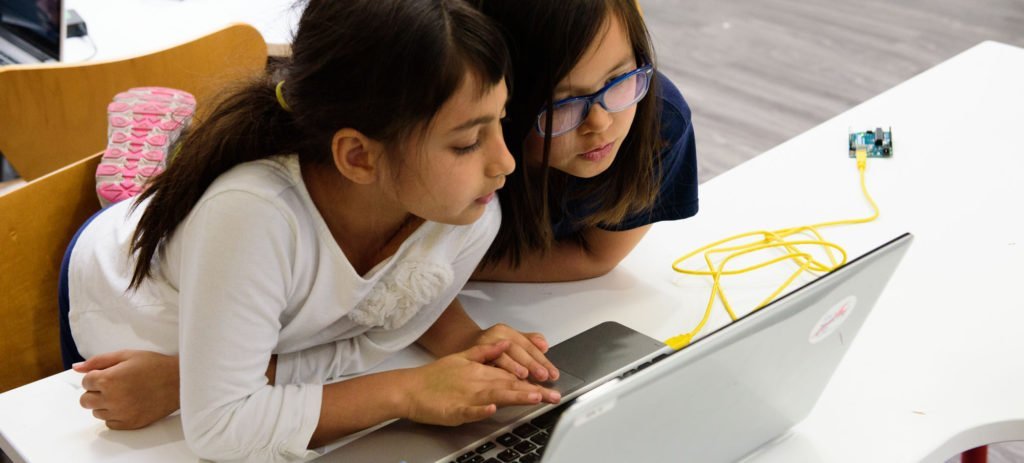 Before you can do anything, you have to get your child interested in coding. Encourage them, but don't force them. That will likely make them not want to do it. Show them how it works and how it can be used in their everyday lives. Let them want to learn to code so that they see it as a hobby rather than school or something they see as a chore. 
Be Practical with the Approach
While you want kids to learn about the intricacies of coding, you don't want to make it too complicated for them at first. Be practical with the approach so you don't drive kids away. If they hear too many words and ideas that are complicated, they're going to be turned off by the idea of coding. Keep it simple at first and then make it harder. 
Provide Hands-On Learning
The great thing about online coding is that it can be very hands-on. Kids have all the tools they need as they interact online with their peers. Let them do things themselves, make mistakes, and most importantly, learn how to fix them. This will keep them motivated and wanting to learn more.
Make it a Social Activity 
With online coding, kids don't have to code alone. They can make friends virtually and share their interests. You can also look for after-school groups for coding. You may be able to create little groups of future coders that can meet at different houses once a week or every other week.
Coding at MakerKids
At MakerKids, we help children learn how to code with our virtual classes. They are divided by age group for kids in grades 3-5 and grades 6-8. This allows them to be grouped with children in their age group so that they can learn from each other and relate to one another better. 
In our online coding classes, kids learn many skills including:
Storyboarding

Character development

Animation

Beta Testing 

Environment and level design
We offer coding classes at the beginner, intermediate, and advanced levels so that kids can work at their own pace. Our classes have a mentor-to-student ratio of 1:5.
Call us Today!
We have the experience and team necessary to give your child the coding tools they need. When it comes to coding, it doesn't get much better than MakerKids. Our coding classes are virtual, making them extremely convenient to get to and fun!
Call us today at 1-844-MAKERKIDS or reach out to us online for more information on how your child can begin to learn to code. We offer a FREE trial class so your child can experience the world of coding and discover how fun it can be! Get started today!