STEM classes have been growing in popularity as more kids explore different types of classes. Coding is one of those areas where kids can learn valuable technical skills as well as life skills. If your child has never taken a coding class or you're just unsure of what it entails, we're going to take a closer look so that you can see how your child can benefit.
Why is Coding Important?
Coding is important because it will help kids get a leg up as they get older and compete for jobs. There is a growing demand for coding jobs. The Bureau of Labor Statistics estimates that computer and information technology jobs will grow 13% between now and 2030. In coding classes, kids learn how computers work and how to use their creativity to come up with ideas. 
What do Children Learn in a Coding Class?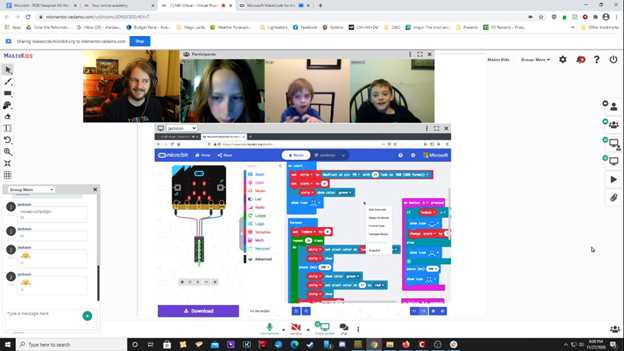 Coding classes, like the ones taught at MakerKids, are broken up into different levels, beginner, intermediate, and advanced. 
Beginner Coding Classes
At the beginner level, kids will learn everything they need to code their own games. This includes:
Coding

Character development

Storyboarding

Animation

Environment & Level Design

Beta Testing
Intermediate Coding Classes
At the intermediate level, kids will learn more about the coding language as well as:
The benefit of programs controlling characters on a screen

Introduction to other games

Learning functionality like lists or clones
Advanced Coding Classes
Advanced coding classes go in-depth with website design and even Python. Coding experience is required, which is why these are advanced classes. But, as kids work on their skills, they can get to this level.
What Skills Do Coding Classes Teach Children?
Besides the obvious coding skills, children learn so much more. Coding for kids teaches problem-solving and resilience. Very rarely do projects work out perfectly the first time. Kids learn how to fix whatever is not working and to keep going.
Team collaboration is another skill kids learn in coding classes. They learn how to work together and help each other with their projects. This is a skill they will carry with them their entire lives.
Kids also learn important presentation skills in coding classes. Once their projects are done, they learn how to explain them to other kids and present them. As adults, we all know how vital this skill is in the real world. Many jobs require presenting projects and speaking to other people. The earlier they can learn this skill, the better it will be for them.
Internet safety skills are also learned as kids learn how to navigate online. Coding classes provide a safe environment for kids as they explore their projects and learn a new computer language. 
When Can I Sign My Child Up for a Coding Class?
This can vary from child to child because all children have different attention spans and mature at different levels. Some say that you can start to introduce coding to kids at age 7, while others start at age 5 or 6.
If your child can sit and listen well, they may be ready at age 5 or 6. If they tend to lose focus, you may want to wait until they're 7. Either way, it's important to start children young so that they can begin to grasp concepts at an early age.
Coding at MakerKids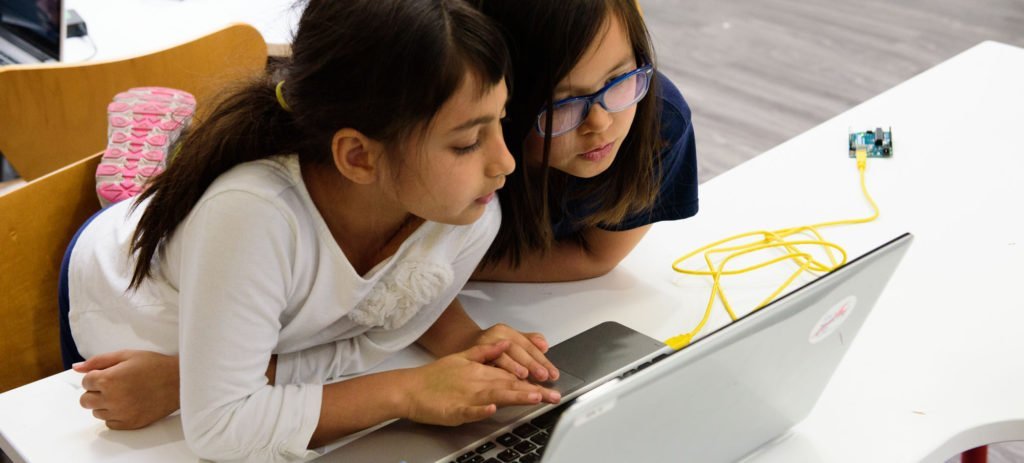 At MakerKids, we offer coding classes for kids in grades 3-8. We also offer a mini makers class for kids in grades 1-2 so that they can learn the basics of coding. Online classes make learning coding even more convenient because it can be done from your own home. You don't have to battle traffic to get your child to their activity. Everything they need is right at home with them.
For more information on coding classes at MakerKids, contact us online or call us at 1-844-MAKERKIDS. Book a free trial class so that your child can experience all that coding classes at MAKERKIDS has to offer.