When you're looking for robotics classes for kids in Toronto, you want to find a class that your child will enjoy and one that gives you value for your money. At MakerKids, we offer exciting and innovative classes to propel students into the popular world of robotics. 
If you're new to the STEM scene and aren't sure what to look for in a robotics class, we have some tips to help guide you in the right direction.
How to Choose the Right Robotics Classes for Kids in Toronto
Look at the Curriculum 
As you look at the different robotics classes for kids in Toronto, you'll quickly see that not all classes are the same. This is why it's important to look at the curriculum. This will give you a better idea of just what your child will be learning. It should also let you know how the students are grouped. You want your child to be with their peers so that they are in a class that is on their level. Anything too advanced or not challenging enough will not keep their interest.
Opt for Hands-on Learning
When it comes to robotics, you want to look for classes that offer hands-on learning. This will not only allow your child to better apply the principles of robotics but will also make the class more interesting. Kids like to use their hands and many learn better by doing. While instruction is important, hands-on learning is even more important because it allows kids to apply what they've talked about in the classroom.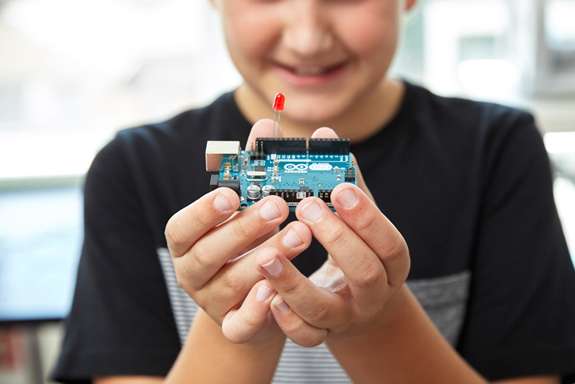 Look for Experienced Instructors
Anyone teaching your child should have experience in the robotics field. You want all instructors to have the necessary knowledge to teach your child what they need to know and be able to answer their questions. Instructors who also have experience with children are valuable because they know how to talk to kids on a level they understand.
Look for Challenges and Advancement
You want a robotics class that grows with your child. Look for robotics classes for kids in Toronto that offer different levels like beginner, intermediate, and advanced. This way your child can stay with a program they already know and love and grow with it. This is often the best way to keep your child interested and expanding on their knowledge.
Seek an Encouraging Community
Look for a robotics program that offers an encouraging community. You want your child to get the support he or she needs to succeed. Your child should feel comfortable when they take the classes and feel comfortable asking questions. This creates a sense of community that will help your child to grow their love for the topics they are learning.
Robotics Classes at MakerKids
At MakerKids, our robotics classes embody all of the elements you should be looking for in robotics classes for kids in Toronto. Our classes are hands-on, teaching kids how to:
Wire up circuits

Use a robotics controller

Coding 

Math

Electronics

Much More!
Our robotics programs allow children to grow with the program as we offer beginner, intermediate, and advanced classes. All of our instructors are experienced and fully vetted so you can feel safe about who is interacting with your child. 
To learn more about our robotics classes for kids in Toronto and throughout the area, as well as our virtual classes, call us at 1-844-MAKERKIDS. Don't forget to ask about our free trial class!