As you look around, coding may be more of a part of everyday life than you realize, or that your kids even realize. As kids realize that coding is a part of their videogame or that coding is responsible for their favorite app, interest begins to brew. This is one of the reasons why coding is becoming so popular.
As kids want to know how coding works, they may become more interested in coding classes. After all, that's where all the magic starts for little ones just starting out. 
We're going to take a closer look at what kids can learn in coding classes as well as some other reasons why coding has become so popular these days.
The Rise in Coding Popularity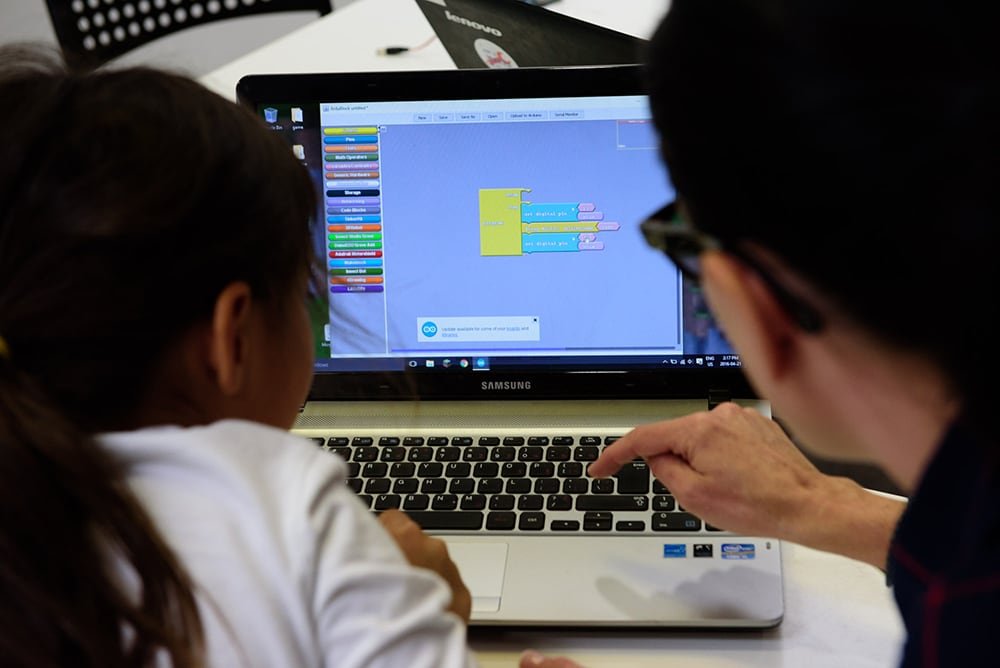 Coding is the Future
Any smart device needs code instructions to tell it how to work and communicate with the world. If kids want to be a part of this when they get older, they'll need to learn to code.
Today, there are an estimated 23 million coders in the world. That number is expected to reach 28 million within five years. With many future jobs expected to rely on coding skills, there's no surprise that there's been a push to code and that it's been so well-received.
Coding is Fun and Exercises the Brain
Kids realize that coding is a fun activity for them and that it lets them be creative. What they may not know is that it also exercises their brain. Coding helps with problem-solving skills. The main concept for coding is algorithms which can help children's logical thinking. This can transform them into highly functional individuals.
Coding Has Many Benefits 
Coding has many more benefits than just the actual skill of coding. As we mentioned, coding teaches problem-solving skills. But, it also teaches kids how to collaborate and how to take criticism. These are skills that kids can use in their coding classes as well as in their everyday lives.
Coding Gives Kids a Sense of Achievement
When a child can learn to code, they will feel accomplished and it will boost their confidence. This sense of achievement will help them as they get older because they'll know what it feels like to set a goal and reach it.
Coding Popularity at MakerKids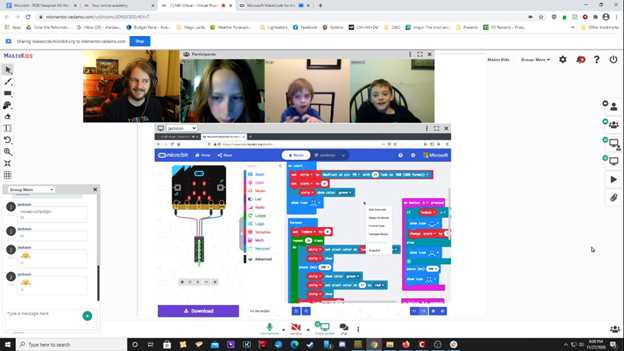 At MakerKids, we know that coding has become popular because we live it every day! We love to teach kids the importance of coding and how to start from the ground up. Our coding classes are grouped for children in grades 3-5 and grades 6-8. They learn different skills at the different levels we offer.
Beginner
Beginner classes are all about learning the basics. In these classes, kids get to learn everything they need to know to code their own games. They'll also see what it means to develop characters as well as storyboarding, animation, beta testing, and more.
Intermediate
Kids will learn more about the coding language as well as how to control characters on a screen rather than alphanumeric text.
Advanced
Our advanced classes are pretty amazing as we have a website design program that shows kids how to code their own websites. We also offer a Python class where they can learn that coding language. These are skills they can take with them well after the class is over.
Besides these hands-on skills, kids walk away from a coding class with much more. When they learn coding between the ages of 8-10, they are getting a leg up on the competition. They will have skills that children their age won't have just yet.
We make coding easy at MakerKids. Our coding classes are virtual, making them easy to get to and allowing kids to meet so many different children.
Call us today at 1-844-MAKERKIDS or reach out to us online for more information on how your child can begin to learn coding and experience why it's becoming so popular. We offer a FREE trial class so your child can see how much fun a coding class can be!