The top Robotics, Minecraft and Coding Franchise program for kids






We're Leading the Way
There is a BIG difference between saying you help kids transform 'when you can' and helping them achieve consistent personal transformational results. Same with maintaining kids' safety. What's that difference? We've been doing this for years. We've written curriculum for the likes of Intel, Mozilla, and more. We've won awards for our work and been invited to speak internationally about it. We are extremely happy to offer you the best possible programs.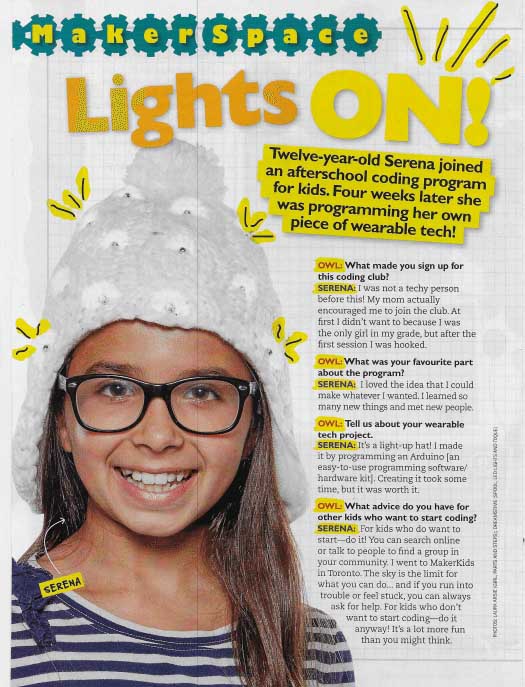 We've Set You Up For Success
Your success is our success. Your brand is our brand. Your dream is our dream. We have a team that will work tirelessly to provide you with the support needed to seamlessly operate a MakerKids location. We know that our franchise partners are not experts in finance, real estate, architecture, construction, and all that goes into launching a MakerKids location… and that's OK! We have assembled a team to help guide you through each stage of the development of your location.
We Live Out Our Core Values
Our company was founded on 5 principles that are implemented in our everyday decision making. We sum them up in 5 words: Growth, Community, Experience, Impact, and Respect. If you can identify with these 5 words, you will fit in with our squad!
Why MakerKids
MakerKids programs go through rigorous testing to ensure that they are held to the highest standard – our standard. Our international best-in-class reputation gives us a competitive advantage and makes our franchise opportunity truly unique. Other franchise opportunities claim to help and look after kids but none of them can match the MakerKids standard. We never compromise safety standards and we use only the best curriculum to create the most transformative kids' franchise in the world.
Accreditations, Awards & Recognitions

Check out some of MakerKids' recent awards!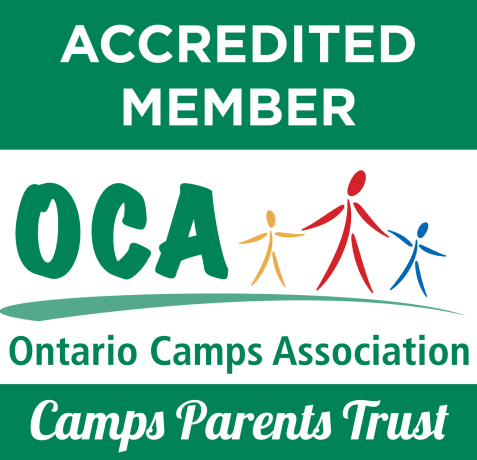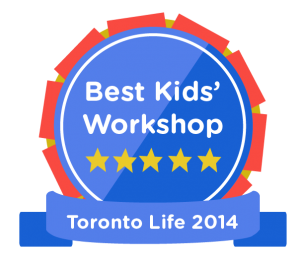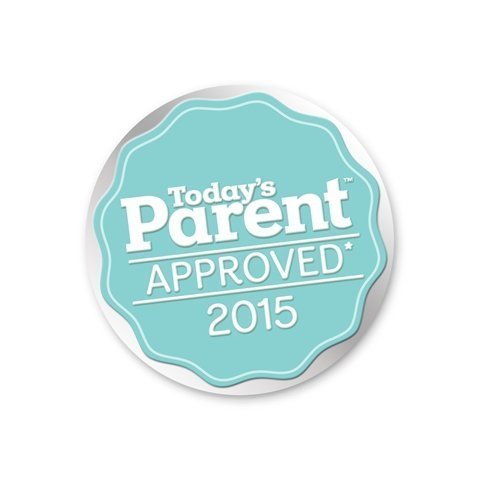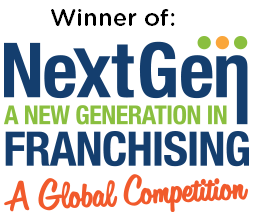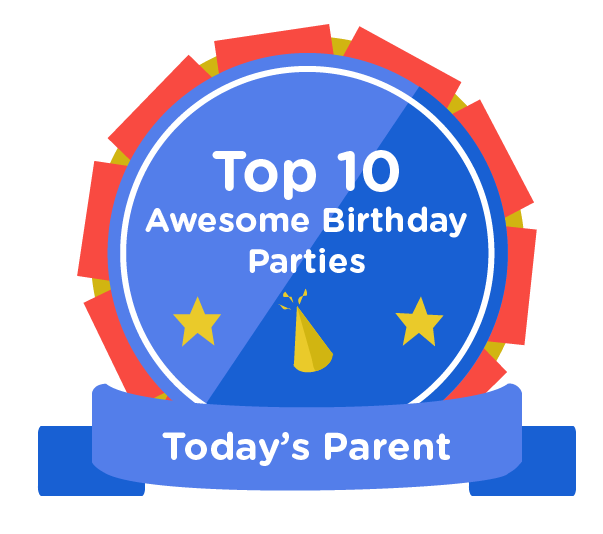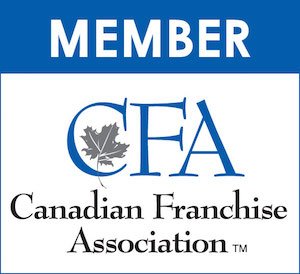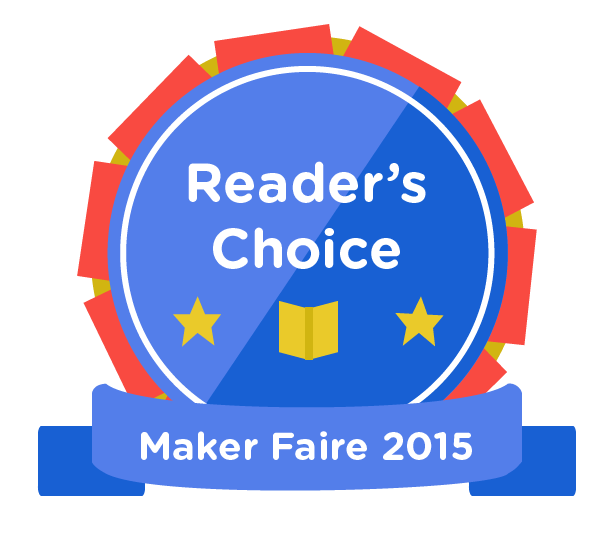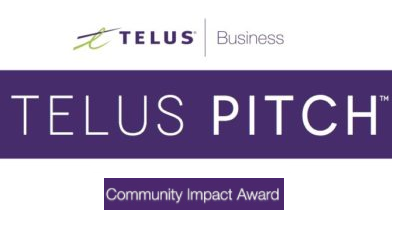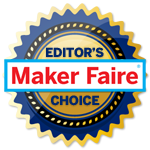 Why A MakerKids Franchise?
Why STEM? For Parents
Invest In Children's Future Career Success – High Employment of Grads
Kids learn the skills of the future, including 21st century skills, core concepts of Coding, Robotics, Engineering and more. 

CEOs say that schools don't adequately prepare kids for careers. 

The careers of tomorrow do not exist today; with our support and guidance, today's children will be prepared for anything! 
Expand Kids' Answers to "What do you want to be when you grow up?"
Studies show that kids decide between ages 7-12 whether or not they'll consider careers in STEM. 

STEM = Science, Technology, Engineering and Mathematics. 

The key is for kids to have a positive experience with STEM… and to build confidence. 

Our country has a shortage of tech-trained workers. 

STEM jobs are key to increasing innovation and GDP. 

Not to mention… Some STEM jobs pay double the national wage. 

Kids get excited about STEM with us
Why MakerKids? For Parents
Best-in-Class, Award-Winning Programs 
MakerKids was named Best Kids' Workshop by Toronto Life Magazine

One of the top ten birthday party places by Today's Parent.
Astonishing Results 
Bill Gates, Steve Jobs and the founders of Google all had exposure to tech as kids. 

MakerKids graduates have been featured on TV and in magazines, started businesses, won prizes from NASA, and more. 

Our programs transform the way children see the world, the future, and their own potential. 

A child with apraxia (a low range of vocabulary) went from a below-average range of vocabulary to an above-average range of vocabulary within a year of our Minecraft programs. 

Parents have reported improved marks, behaviour and mental health. 

Our CEO coded a website at age 12 that ended up going viral and being featured in a magazine, which helped her get through some bullying she was experiencing at the time and realize she could be a leader – our goal is to provide experiences like this for more kids. 
We Use Technology as a Medium to Build Social-Emotional Skills
We don't just teach tech – we use it as a medium to nurture confidence, social skills, and resilience through our snack chats, curriculum and more. 

Mental health professionals refer kids to us because of the positive results they have seen with their clients. 

MakerKids' CEO was awarded an honorary degree from Humber College for her work in this area. 

MakerKids parents reported significant improvements in their children: 72% improvement in computer skills, 75% increase in creativity, 75% improvement in social skills and 100% boost in confidence! 

Kids have gone from having emotional or academic difficulties to leading clubs, improving their marks, and taking on more responsibility and ownership at home. 

"MakerKids is a cool place where it's cool to be smart." – Massimo Banzi. 
A Place for Quirky Kids to Make Friends
Kids feel like they fit in with this community of like-minded peers and feel a sense of belonging. 

Kids make friends, learn conflict resolution skills, and collaborate to build amazing projects. 

No need to worry about kids dragging their feet to get to programs or camp – kids love it!

In our weekly program, kids come at the same time each week – allowing them to build deep friendships with the other kids in their class and their instructor(s).

"My boys flourish here and look forward to it every week. They show social skills improvement and more confidence since coming to MakerKids and finding their "tribe." – Tammy Isbell
Kids have so much fun they don't realize how much they are learning
We start with block-based coding and don't just focus on text-based coding which can be difficult for kids who are also learning typing. 

Improv games throughout the day

Kids develop a life-long love of learning and become more engaged at school.
Kids Develop a Positive Relationship with Technology
Many parents outsource their children's screen time to us. 

We help kids move from being consumers to creators. 

We teach kids about internet safety and self-regulation around technology.
Kids Use Industry-Leading Tools
Our curriculum experts have hand-picked platforms that maximize both learning and fun. 

We also focus on starting kids off learning the general principles of coding rather than learning one specific language – most universities have gone in this direction as well, knowing that the coding languages of today may not be relevant tomorrow.

These aren't just exercises – kids get to make real projects and see the results of their work by creating video games, websites, 3D designs, robotics projects, and more. 

For example, as part of our Robotics curriculum we use Arduinos, the same microcontrollers that were used to prototype the Square credit card reader and the Pebble smart watch. 

The CEO of Arduino is on our Board of Advisors. 

As part of our Coding programs, we use a platform that was used to make some of the top games in the App Store. 
Expert-Written & Time-Tested Curriculum
We've written curriculum for Intel, Mozilla, 3D Systems, Queen's University, and City of Toronto summer camps. 

Our team has backgrounds in engineering, entrepreneurship, Singularity University at NASA, teaching and more. 

MakerKids' curriculum has been refined over 7 years. 

Our CEO was selected for the OISE (Ontario Institute for Studies in Education) Professional Advisory Committee. 

Our curriculum is project-based and interest-driven. 
Experienced, Vetted & Highly Trained Instructors
Kids

learn from NASA-educated entrepreneurs, teachers and engineers. 

Instructors are police-checked, triple reference-checked, first-aid trained, and go through extensive training. 

They have incredible backgrounds in technology and working with kids, e.g. the Ontario Science Centre, and more. 

We only select around 1 in every hundred job applicants, through a 7-step interview process. 

We've also trained school boards and teachers on how to teach STEM. 
Instructor:Child Ratio
We maintain a 1:8 or better instructor to child ratio
Some other places have drop-in programs which makes this impossible to achieve
World-Renowned Programs
Our CEO has been invited to give talks at industry-leading conferences (e.g. Maker Faire, MakerCon, SXSW, etc) in Rome, NYC, California, Norway and more. 

Wired says we

"encourage creativity and confidence"

. 

Our CEO was selected for the Singularity University program at NASA (from over 3000 applicants), where she learned to apply exponential technologies to education. 
Recognized by Industry and School Boards
We've partnered with Google, Twitter and more and run workshops for them. 

The Director of Education at Intel said:

"I think that MakerKids is doing some outstanding things for kids. Let's get more kids into making."
Best-In-Class Standards. Accredited and Safe
You may be surprised to know that some technology camps do not even police-check their instructors. 

With MakerKids, you don't have to worry – as an Accredited member of the Ontario Camps Association, MakerKids follows over 200+ best-in-class safety standards. 

Feel good about sending children here. We know how special kids are, and we take care to protect and look after them in accordance with the highest standards of care. 

Here are some examples of our many standards: we don't allow nuts at our locations, we police check all our instructors, and we have an ID-based sign-out policy.
Parent-Recommended
Many clients hear about us from a friend's recommendation.

9/10 parents surveyed recommend our programs. 

Some families have come from as far as the Caribbean to attend our camps!
Industry Pioneer
MakerKids started the first makerspace for kids in the world. 

MakerKids was the first mover in this space, and created the category – now in addition to going to after-school programs on art, music, dance and sports, kids go to technology after-school programs. 

Accept no imitations – MakerKids is the original and leading concept.
Great for Kids with ADHD, on the Autism Spectrum, and/or with Learning Disabilities
We welcome all audiences to MakerKids and have special training for our staff on these topics. 

Some parents tell us they are using our programs as a form of high-tech arts therapy for their child! 

MakerKids' CEO was recently invited to give a TEDx talk about this. 
Why STEM? For Business Owners
Multiple Revenue Streams
Between camps, weekly programs and parties, you have multiple revenue streams available to you as an owner.

Camps, after-school programs and parties are all multi-billion dollar industries worldwide.
Year-Round Income
Opportunities to offer programs year-round; whenever kids are out of school!
Growing Industry
The extra-curricular industry has exploded in popularity as people seek a more personalized and enriched learning experience.

The education service industry is one of the fastest growing segments in the franchise market due to the rise in popularity of parents who want to enrich their children's STEM learning. 

Our cutting edge programs with a focus on Science, Technology, Engineering and Mathematics (STEM) and high-tech making cater to this demand. 

MakerKids is the #1 service provider in this unique niche market.
Why MakerKids? For Business Owners
Named Top Franchise Concept
Winner of NextGen in Franchising competition Voted above 400+ other entrants in the by 3000 audience members at the International Franchise Association Conference – the 'who's-who' of franchising.
Fulfilling Career
Lead a purposeful, rewarding life by helping others create, achieve and celebrate their goals.
Awesome Space
One of the nicest things about owning your own MakerKids location? An awesome space to work out of!
Strong, Internationally-Known Brand
MakerKids is the largest and most established makerspace franchise concept. Our passionate instructors and ever-evolving curriculum keep us in the headlines and top of mind with our devoted base of MakerKids fans across the world.

Brand not coding-specific: allows for topics beyond coding, including future technologies that may not involve code.

Gender-neutral brand: allows for the ability to attract girls to STEM. We do not use gender-biased language or masculine-coded words such as "pro" or "ninja" which have been shown in studies to decrease females' interest in careers or institutions using those terms.
Modest Investment
Less than many other franchises
Fast Ramp-Up
Start selling quickly; ability to pre-sell programs before opening
Proven Concept/System & Successful Business Model For 6+ Years; We've Figured Things Out For You
We didn't just franchise this after only being open for a month (which would be a big gamble for franchisees)

Operational Excellence – We perfected our systems over 6+ years before franchising, to be sure it was a great concept for franchisees

Proven franchisee success

We've figured this out while many other people's attempts have failed and closed down.

Efficient staffing scheduling model, unlike drop-in programs which may necessitate having underutilized staff on hand depending on how many kids show up
Robust Support
We have experts to offer guidance in the areas of site selection, training, marketing, and consulting. Throughout the opening process and beyond, we are here to help. Plus, you can tap into our amazing network.

Coaching from our CEO
Core Values
Our company was founded on 5 principles that are implemented in our everyday decision making. We sum them up in 5 words: Growth, Community, Experience, Impact, and Respect. If you can identify with these 5 words, you will fit in with our squad!

This isn't just about making money for us; it's about changing the world.
Get in at the Ground Floor
This is an opportunity to get in at the ground floor of an exciting opportunity. As an early franchisee, you'll get way more time from headquarters staff than will our 100th franchisee.

An opportunity to be one of the first few franchisees and provide input that could be seen at a national and international scale
Brand Marketing
CEO has experience doing marketing for Procter & Gamble, and Queen's University's education programs
Recurring Revenue
For our weekly programs, parents pay a monthly fee for their child to come once a week and have a 3-month minimum commitment

Much more stable than a business running 8-week programs
Repeat Business
MakerKids provides the inspiration and community to motivate clients to keep coming back. 

Many kids have been coming for years
Best Instructor Selection & Training Methods
Approximately 4X increase in qualified applicants based on implementation
Online Registration
Parents can register online.
Online Curriculum Platform
Hundreds of exercises and projects for kids to work through, earning badges along the way

We are always adding new curriculum and badges – allowing for kids to have more to come back for (vs a system limited by 'levels')

Low to no physical paper printing or reprinting required!
Not Just Coding
We don't just teach Coding – we also teach Robotics and Minecraft