Register for Weekly Programs:
Beginner Minecraft
Minecraft Makers will be learning how to build, plan and code not just play in Minecraft! Makers will collaborate with their classmates to plan out large building projects while their instructor helps to guide and teach new skills to them each week. These skills will include circuit logic using Redstone, coding elements using command blocks and 3D design using geometry and mathematics.
Commands: On the MakerKids Server using the command line is necessary to navigate around.  The first thing to learn is how to change their gamemode, teleport to different worlds and players, as well as save the location of their work with warps.  Less important but more fun commands includes obtaining powerful items with give and magical effects with effect.  Throughout the importance of command syntax and proper spelling is reinforced (though tools like tab autocomplete comes in handy) which mimics the functionality of real world command lines.
Redstone: Minecraft is an open world sandbox similar to virtual lego.  In addition to creative design players also have access to "redstone" to build and power electronic devices within the game and a command line to run a variety of simple to complex commands that affect their world.  At MakerKids we also approach the game external as a programmer covering topics such as customizing resources, server administration, and adding on to the game's code itself with plugins and mods.
Redstone is Minecraft's version of electricity.  It contains inputs (that also serve as power sources), outputs, and wiring, that allow the creation of circuits, automated machines and devices, and can be combined into even more complex components like clocks, logic gates, and memory storage.
The first step in using redstone is learning about signal propagation. With a few simple inputs and outputs (like buttons and redstone lamps) kids experiment and learn about the properties of redstone especially how its limited flow through blocks outside of redstone material. By the end of the introduction they are perfectly capable of turning things on and off from a distance and ready to dive into some of the more complex inputs that don't involve players manually flipping a switch.
Kids learn core skills that get applied in projects to integrate their learning and make it fun. Some of the core skills learned and sample projects made include:
Commands

Chat and Command Prompt (writing commands)

Game Mode (switch between creative and survival)

Warp (teleport to a set location)

Back (teleport back to where you were)

Set Warp (set a location to teleport to)

Teleport to Player

Top and Thru (instantly move through blocks)

Skull (get player heads)

Eect (benefits of potions without the brewing)

Give (get any number of any item instantly)

Enchant (magically improve your items)

Redstone

Redstone Basics

Creating Power (Inputs)

Using Power (Outputs)

Project: Auto-Door

Repeaters (extending power)

Powering Blocks
Skills Learned
MakerKids Mindset for Minecraft: Communication
Many people have the misconception that Minecraft involves kids zoning out in front of a computer. That's not the case at MakerKids. Everyone in the classroom is joining the same cooperative virtual world which means offline in-person interaction is just as important as online. As with all teams, traits such as empathy, understanding, and communication are key to successfully share ideas, resolve conflicts, and achieve goals. Whether kids are working with a group to assign tasks for a custom themed texture pack, helping a friend figure out why their redstone circuitry isn't working properly, or brainstorming what to do when two people both want to build in the same place, our mentors support kids with techniques and guidance to effectively express how they feel, while Minecraft gives them plenty of opportunities to practice.
1 hour or 2 hours
Choose between a 1 hour or 2 hour weekly timeslot
1:5 instructor:child ratio
1:5 instructor:child ratio or better
Project-based learning
A new project each week, allowing kids to join anytime. Projects combine foundational building blocks with new material, which teaches and reinforces concepts in new ways to learn by doing through project-based learning.
6 months – 1 year
Takes 6 months to 1 year to complete this level and advance to the next one based on instructor recommendation
Find Your Program and Start Date and Sign Up Now!
Pick your weekly time and start date to begin learning.
Why Parents and Children Love MakerKids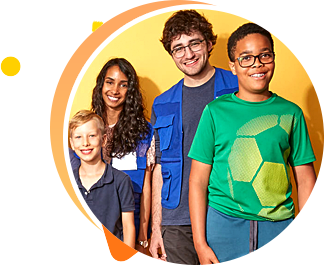 With a passion for youth and technology, our Maker Mentors recognize the uniqueness of your child and fosters their creative side and joy for STEM. Maker Mentors are trained to have students focus on the why and discover the logic behind the code instead of following a prescriptive set of instructions.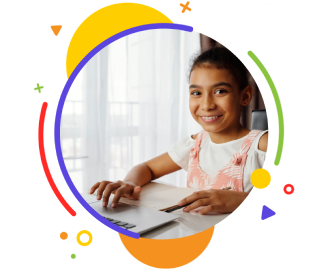 Weekly programs are built for all interests and experience levels. See the excitement in your child as they watch their work come to life. All classes include mini-lessons on internet safety and computer literacy so your child is better prepared to navigate the digital world.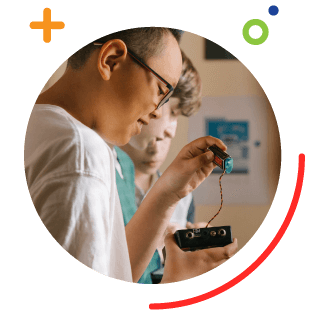 With a 5 to 1 child to staff ratio and a focus on collaborative problem solving our classes are designed for your child to actively participate. Parents are amazed at how fast their child opens up socially, as they connect and build friendships with like-minded children.
"Our kids also enjoy learning a new coding language and I've watched my younger one who started off being a bit shy and unwilling to share online to make new friends and became one of the most talkative ones in class."
– Debbie Fung
Success Story
Max, age 11
After starting our program, Max taught a coding class at his school. Over a 10 week period, Max taught 60 different students after school, starting from grade 2.
Max was a top four finalist for Best Game at his school's street fair. He was even visited by the school district Vice President!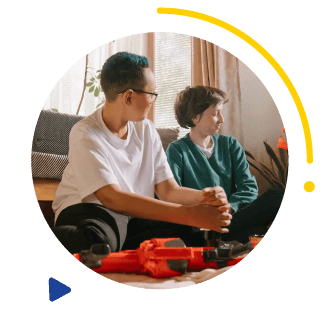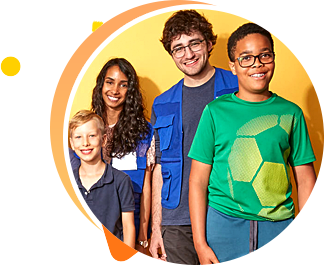 Meet An Instructor
Meet Ariel, One of Our Maker-Mentors
Certified Teacher with a Background in Early Childhood Education
Hello, my name is Ariel! I have worked for the YMCA, volunteered for day camps and had a number of placements in other learning spaces such as TDSB classrooms and the Boys and Girls Club. I completed my undergrad at Ryerson University where I studied Early Childhood Education. I most recently earned my Bachelors of Education at University of Ontario Institute of Technology where I graduated with the highest distinction. More simply put, I love learning.
Specialties: Teaching children with unique skills and abilities, meeting diverse learning needs and optimism!