One of the top 10 awesome birthday party places
MakerKids was perfect for my son 's birthday party. He and his friends love to build stuff so the hands on activities kept them engaged the whole time. The staff member who helped was fantastic and it was a breeze to arrange. I'd highly recommend MakerKids and their birthday party packages
Thank you for existing so my son could have his best birthday party ever. The instructor, Graham, was awesome! So friendly and knowledgeable and patient. A great time was had by all!
Whether your little maker is into Minecraft or LED lights, MakerKids has the ideal party for your child. These are just some of the options for shindigs that run 2 hours long. Cost varies depending on the number of guests and the length of the party, but packages start at a 2 hour party for fewer than 10 kids, which includes an instructor-led activity, supplies, party space, one staff member to help with the event, set-up and clean-up. Parents are welcome to bring in their own refreshments such as drinks and cake.
I wanted to send you a quick email to let you know that the birthday party today was great! The instructor and your other 2 helpers were fantastic! Many parents are now looking into your other programs.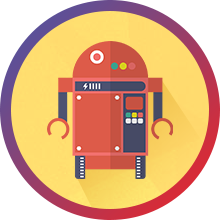 Robotics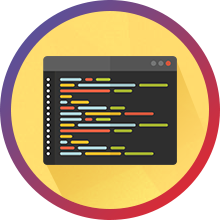 Coding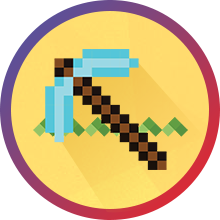 Minecraft
Your child will learn the skills and mindsets needed to change the world.
Make Something Awesome
Kids will bring their invention to life. Projects include video games, Minecraft contraptions and night lights. Learn something awesome and make new friends!
Learn New Skills
At the end of the party, kids will learn technical and soft skills, including robotics, design, engineering, coding, problem solving and leadership.
Have Fun
Kids love our parties. We've seen groups of kids come for one birthday and then have every attendee book their own birthday party with us later on.

2 Hours
After school and weekends.
Friday start times: 4:00pm and 6:15pm
Saturday and Sunday start times: 5:15pm and 7:30pm

Party Size
10 Kid Party
20 Kid Party
30 Kid Party
Please contact us for birthdays larger than 10 kids. Our space can hold up to 30 kids.

Ages 6-13
All experience levels welcome

Amazing Instructors
Our makerspace is a safe space for kids to experiment. Our instructors are first aid trained, police checked, go through rigorous training and assist lead instructors before teaching.

1:10 Ratio
1:10 Maker-Mentor to Student ratio, or better.
Sample Birthday Party
4:00-4:10
Welcome to MakerKids and ice breakers
4:10-4:50
Robotics Discovery
Instructors will guide students through key robotics functions while kids try it themselves and collaborate
4:50-5:00
Break
Kids can have their snacks, play games and explore our Inspiration Station
5:00-5:40
Let's get Making!
Kids will experiment and create their own project and invention from the lesson
5:40-6:00
Cake and Gifts
Price Includes
Two hours of fun!
All materials for activities
Laptops to use
Experienced instructors
One-on-one teaching and coaching
Access to a kitchenette
Private room
We have birthday parties on Coding, Robotics and Minecraft. We can hold a party for up to 30 kids, ages 6 to 13. Our facility is equipped with a kitchenette and all the tools you need to become a maker. Food and cutlery are not included. You may come early to decorate.
Please read our birthday party guide for more information.
Reserve Your Child's Birthday Party: Robotics, Coding or Minecraft
Your child will learn the foundations of STEM (Science, Technology, Engineering and Mathematics), while building key social and change-making skills. Kids will create their own inventions in our award-winning birthday parties.
Mini MakerKids Parties
Welcome Mini MakerKids! This program is designed for little ones who like to think big. Kids will learn how to create and make using various platforms and gadgets. Kids will be exposed to both technical and 21st-century skills, like creativity and confidence. Based on STEM education, kids will build a strong foundation for out-of-the-box thinking, coding and how computers work. Using logic and design, kids will make something amazing and out of this world.
Sampler Party: Make it Electric! (Gr. 1+)
Moving through all three of the topics we offer at MakerKids, kids discover the role that electricity plays in each. Starting off by making an interactive Microbit robot, kids continue on to program a video game in Scratch, and finally work together to build a custom world in Minecraft.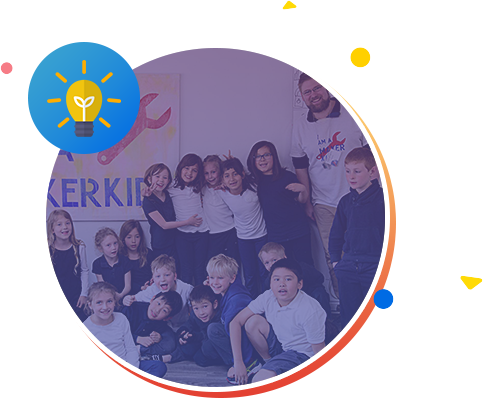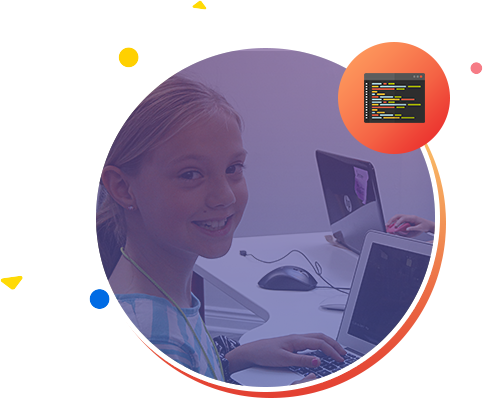 Coding Birthday Party
Video games can open up a whole new world of imagination and creativity. Coding your own video game pushes kids to explore different possibilities and scenarios. Kids will create their own games and play other kids' games too!
Video Game Coding: Arcade Games (Gr. 3+)
Working in Scratch's block based coding environment, kids follow along programming and customizing their very own arcade video game. Once their game is fully functional, more experienced makers have the chance to keep on adding an endless array of features or even design their own.
Video Game Coding: Platformers (Gr. 5+)
Stencyl is professional 2D game development software that includes a physics engine, collision detection, and a block based option for writing behaviours. While learning what goes into making a video game, kids create their own Nintendo-like platformer that look ready for the appstore.
Robotics Birthday Party
In our Robotics party, kids will design, plan, program, and build an electronic invention while using a robotic microcontroller and learning how to code. They can create their own robotic invention and make it light up.
Robotics: Robotic Pets (Gr. 3+)
Using the Microbit microcontroller, kids learn the basics of controlling electricity while making robots into their own interactive pets. For more experienced makers the functionality they can add to what their pet can do grows increasingly complex.
Robotics: Light Show (Gr. 5+)
The Arduino is a prototyping microcontroller popular with both hobbyists and professionals. Kids learn to use a breadboard to wire up circuitry the Arduino can connect to, and then to program their robot to interact with their lights and switches creating their very own customized light show.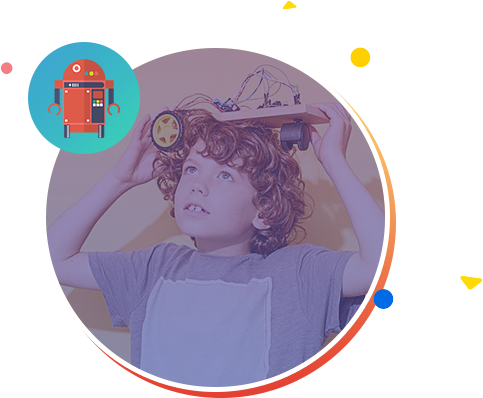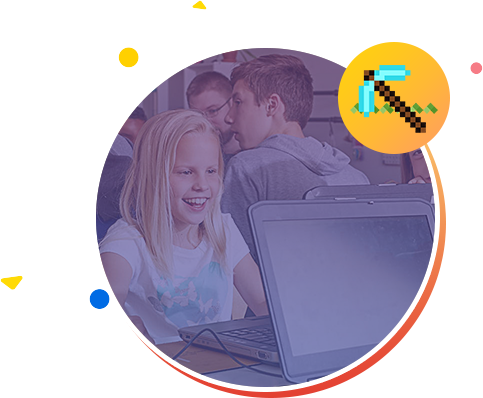 Minecraft Birthday Party
Minecraft birthday parties at Makerkids have something for everyone. Hop into a block based virtual world with your friends and work together to build amazing creations.
Minecraft Multiplayer: Zoo Keepers (Gr. 3+)
Kids work together to design a zoo, build the appropriate environments, populate it with creatures, and outfit it with some redstone automation.
Minecraft Multiplayer: Amusement Park (Gr. 5+)
Using World Edit plugin commands and redstone circuitry, kids design, build, and get to enjoy all the activities you would find at a themepark.
Accreditations, Awards & Recognitions

Check out some of MakerKids' recent awards!
Find A Program For Your Child
Call us at 1-844-MAKERKIDS to book your camp, program or party today!