Come change the world with us.
Make a difference, have fun, and learn a ton.
What We Do
MakerKids (https://makerkids.com) is an award-winning learning platform that is building core technical, programming, and social-emotional skills for kids. Parents use MakerKids to augment their child's core curriculum with small group project-based learning programs that have won the endorsement of psychologists, Intel, and other child education advocates. We run classes on coding, robotics and Minecraft. Our classes help kids develop confidence, social skills, resilience and a positive relationship with technology. We ignite kids' potential and inspire them to be inventors, entrepreneurs, and innovators. Kids have started businesses, won prizes from NASA, and reported positive mental health outcomes. We are a pioneer in the education industry, having started the first and largest makerspace for kids in the world. Today, we provide amazing interest-driven virtual and in-person STEM programs to help kids move from being consumers to creators. We've been featured in major media such as Wired, Popular Science and Forbes, and have spoken at TEDx, SXSW, Maker Faire, MakerCon, and more. We are a social impact company and our mission is to help people reach their potential and make a positive impact on the world. We are leading classes that improve kids' lives significantly, enabling them to see their own power and realize that they can make a difference. Come change the world with us, one kid at a time.
Our team is growing and we're looking for rockstars who believe in our mission. Join us!
Sweet Headquarters
We hire instructors in multiple cities to run our virtual programs.
For those working in person, our bright, and colourful, makerspaces are located at 2451 Bloor Street West, and 1661 Bayview Ave in two of Torontos most vibrant neighborhoods.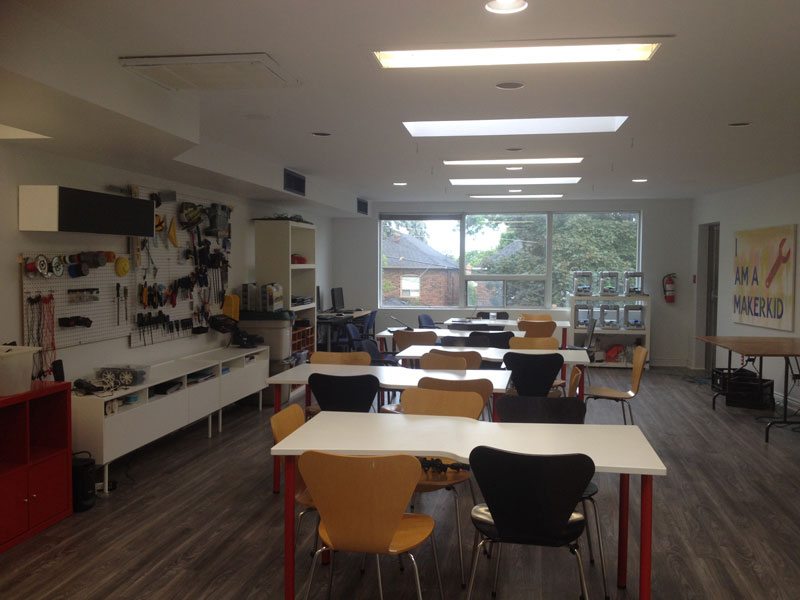 Learn
You'll love working here if you love to learn. We have extensive training and professional development opportunities. This is a chance to grow an immense amount in your career.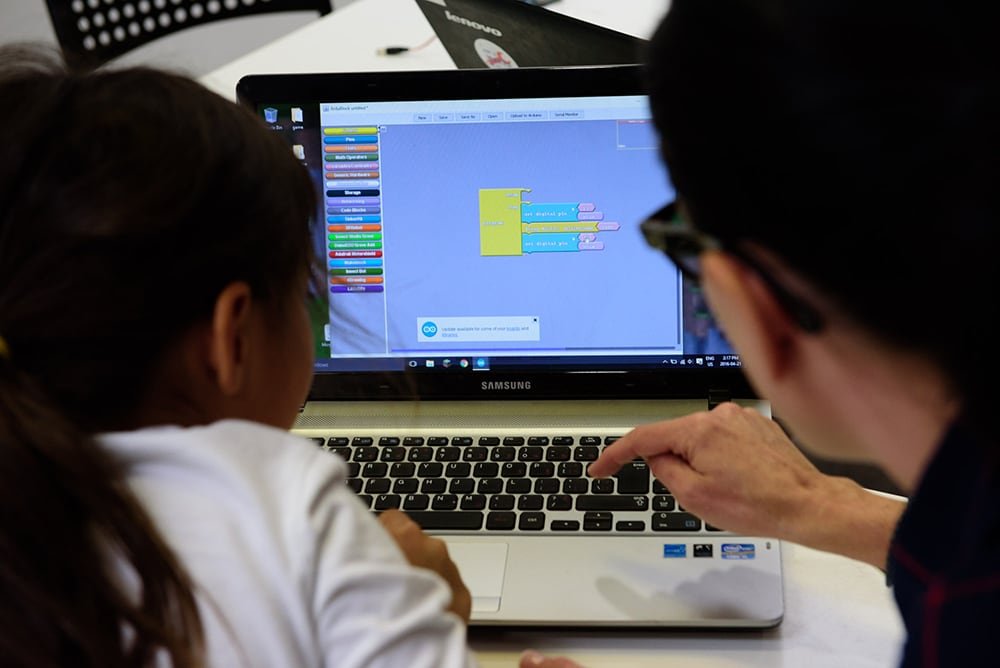 Make An Impact
This is Serena. She joined our Robotics program and a few weeks later she made her own electronic hat project that was published in OWL magazine. Alex, a 10-year-old in our program, started a business making and selling audio speakers. Imagine what these kids will be able to do when they grow up! Steve Jobs, the founders of Google and other luminaries were part of technology programs from a young age. Join MakerKids to help change the world.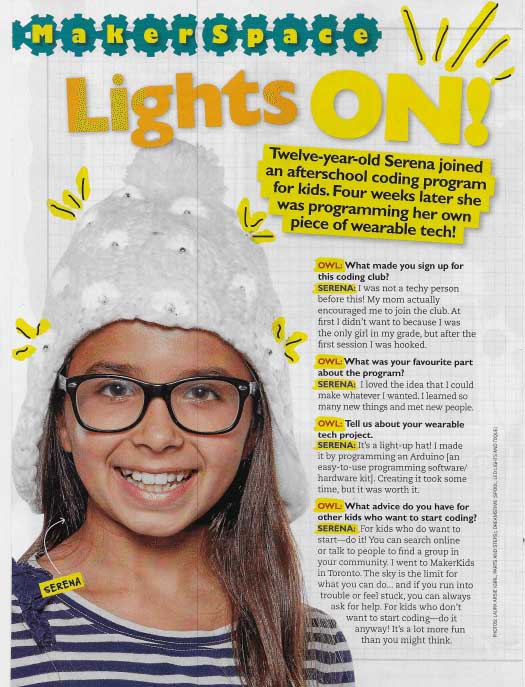 It takes a team to build something great. Together we work hard, laugh hard, learn, play, and make.
For me, working at MakerKids was much more than a job. It offered an unmatched opportunity to be at the forefront of a movement that is revolutionizing how we approach education. At MakerKids, I worked in unison with industry leaders, educators, and parents to create impactful change not only within the organization, but in the lives of children and youth. I credit my time at MakerKids with giving me the opportunity, confidence, skill set and ethic that is unrivalled by any organization.
MakerKids encourages the personal growth of its employees, and is a very nurturing and supportive environment. We all help each other, it feels more like we're good friends than just colleagues.

The chance to make a difference in children's lives – and to be that mentor that pushes them to give it another try instead of giving up – is so inspiring. MakerKids has taught me a lot about self-acceptance and not being afraid of failure.

It's exciting to have a workplace I can feel proud about, and I find myself smiling as I tell others what we do. I am so glad to have found a place I belong. Thank you, MakerKids
Having my placement at MakerKids was more than just a placement, they gave me the opportunity to develop a wide range of new and existing skills that are transferable to any organization and to my degree in Education. It's a place which teaches kids more than just robotics, coding and Minecraft but the core values that the organization stands for in promoting all aspects of STEM education. I was able to work with great industry leaders, educators, parents and positive role models during my time here. MakerKids made me feel welcome and be part of a team network with individuals from all different skill sets. I thoroughly enjoyed my time here.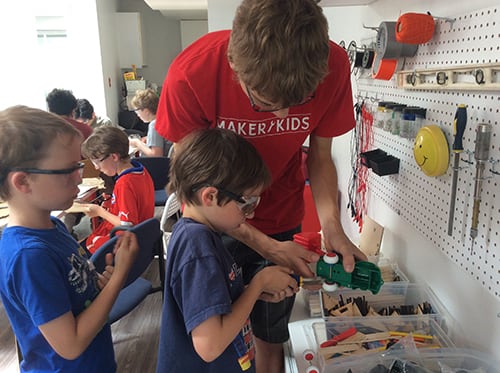 Growth
Help everyone involved grow for the better – the company, ourselves, kids parents, staff, partners, social media followers the world

Initiative
Encourage staff, students and parents to take initiative and help the organization, experience and themselves improve

Experience
Providing an amazing and engaging experience for customers, staff, each-other, etc at every touchpoint

Community
We focus on creating amazing connections, communities, & care, amongst staff, parents, kids, etc; plus a sense of belonging & being part of something bigger than oneself

Accountability
Staff are accountable to themselves, each other & to our customers; kids are also expected to be accountable. This means the bias towards action, excellence, honesty & respect. We also recognize that we all need to be accountable to the planet & make the world a better place!