Your child will learn the skills and mindsets needed to change the world.
MakerKids specializes in Science, Technology, Engineering and Math (STEM) programs with highly trained instructors. We run camps, after-school programs, private classes and more.
STEM jobs are in demand and an increasing number of careers look for STEM skills. Studies show that kids decide between ages 7-12 whether they will consider STEM as a career option.
The key is having positive exposure to STEM. Maybe it's time your child got excited about STEM with us?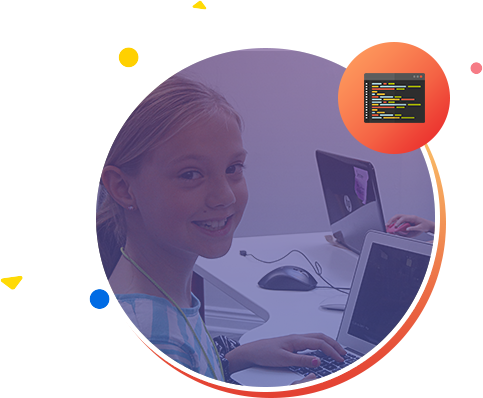 Private Coding Classes
Coding is an important language to learn. With the demand for STEM workers continuing to increase, learning coding from an early age is a sure way to gain an advantage in today's competitive career world. Kids code games, websites and more. They learn how computers work, exercise creativity by coming up with ideas for how their project will look and feel, and build resilience and perseverance when trouble-shooting their code.
Kids will learn everything they need to know to code their very own game: character development, storyboarding, animation, environment and level design, beta testing and, of course, coding.
Skills Learned: Resilience, Confidence, Internet Safety, Logic, Game Design, Beta-Testing
Private Robotics Classes
Design the world around you! In our Robotics programs, kids will design, plan, program, and build electronic inventions while using an electronic robotics microcontroller and learning how to code. Kids will better understand how everyday objects around them work and will have the opportunity to bring their ideas to life.
The microcontrollers we use are used by industry professionals.
Kids make electronic creations that they previously could have only dreamed of. Code a 'robot brain' to make something awesome. Kids get to see the results of their code right before their eyes. They realize that they can make things that others can use. Kids exercise creativity by developing project ideas, learn to design projects for specific user needs, and give and receive feedback on their designs
Skills Learned: Self-Confidence, Creativity, Teamwork, Coding, Electronics, Math, Reading, Writing, Design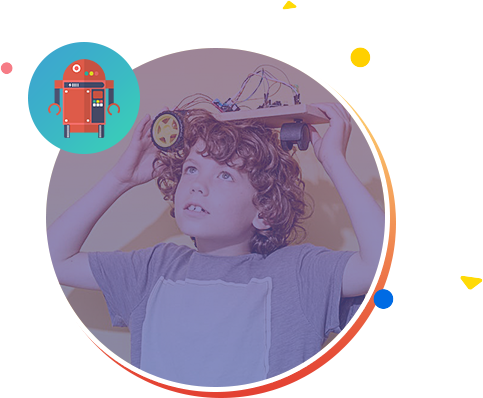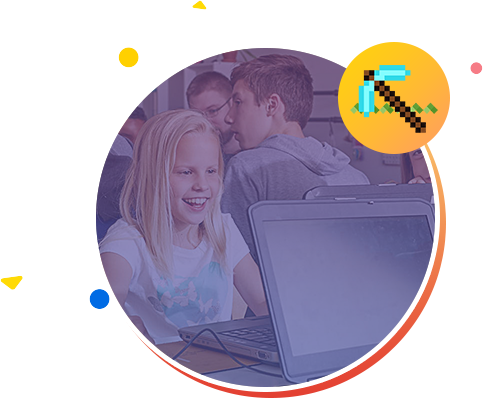 Minecraft Programs
In our Minecraft programs, kids learn how to make Minecraft even more awesome, how computers and servers work, and core computer programming concepts while collaborating with kids equally excited about Minecraft.
We use the incredibly popular game Minecraft (now a mandatory school subject in Finland) as a medium to help kids build transferable skills such as coding, electronics, 3D design, servers, and more. We leverage kids' interest in Minecraft as a gateway to introduce them to other STEM topics such as Robotics and Coding. Minecraft is also a great medium for teaching positive netizen skills and communication skills. Kids build amazing digital creations.
Skills Learned: Social Skills, Patience, Communication, Teamwork, Problem-Solving, Coding, 3D Design
Mini MakerKids Programs
Welcome mini MakerKids! This program is designed for little ones who like to think big. Kids will learn how to create and make using various platforms and gadgets. Kids will be exposed to both technical and 21st-century skills, like creativity and confidence. Based on STEM education, kids will build a strong foundation for out-of-the-box thinking, coding and how computers work. Using logic and design, kids will make something amazing and out of this world.
Kids will learn how to use key technology, like computers and pre-built robotics. Kids will touch on all our three core topics: coding, robotics and Minecraft. Key skills kids will learn include: design, the design process, game design, problem-solving and planning. Kids will create, experiment, adjust and retry. The fundamentals of electricity, energy, and programming (how computers think) will be covered in fun ways that kids get to see in action!
Mini MakerKids introduces kids in grades 1 and 2 to our core technology topics: Coding, Robotics, and Minecraft. At our Mini MakerKids programs, your child gets to work on a variety of projects small groups. They will design their own video game, create robotic inventions, explore the 3D design world of Minecraft, and do design and experimentation. Each class your child will build on the skills they learned the week before, coming out of programs with transferable technical skills and social skills.
The weekly cross-discipline exposure puts a focus on valuable skills and coming back to now familiar platforms each day allows kids to see real progress as their abilities grow.
Skills Learned: Social Skills, Confidence, Design, Problem-solving, Game Design, Electronics and Planning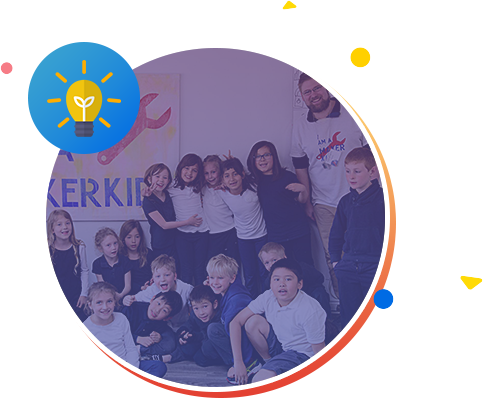 Why Parents and Children Love MakerKids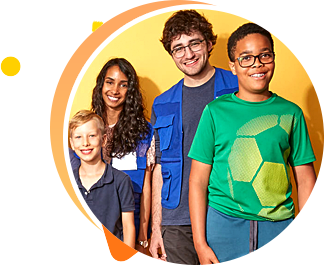 With a passion for youth and technology, our Maker Mentors recognize the uniqueness of your child and fosters their creative side and joy for STEM. Maker Mentors are trained to have students focus on the why and discover the logic behind the code instead of following a prescriptive set of instructions.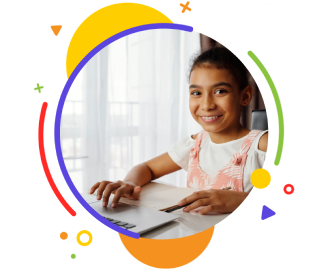 Weekly programs are built for all interests and experience levels. See the excitement in your child as they watch their work come to life. All classes include mini-lessons on internet safety and computer literacy so your child is better prepared to navigate the digital world.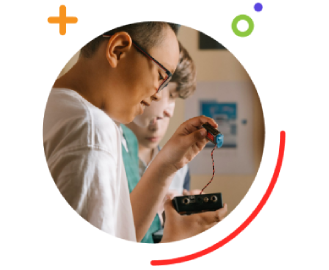 With a 5 to 1 child to staff ratio and a focus on collaborative problem solving our classes are designed for your child to actively participate. Parents are amazed at how fast their child opens up socially, as they connect and build friendships with like-minded children.