For little ones who like to think big
Grades 1-2
Based on STEM education, kids will build a strong foundation for out-of-the-box thinking, coding and how computers work.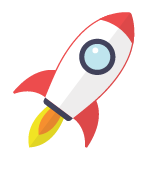 Mini Makers
Grades 1-2
Mini Makers introduces kids in grades 1 and 2 to our core technology topics: Coding, Robotics, and Minecraft. They will design their own video game, create robotic inventions, explore the 3D design world of Minecraft, and do design and experimentation.
Skills Learned:
Pricing for Programs, Camps and Parties
All classes are VIRTUAL (learn from home) and taught by live instructors.
Select the location nearest to you to ensure you are enrolled with a MakerKids community near you.
Grades 1-2
$
129
/month & /student (+HST)
Flexibility of month-to-month payments
1-hr team session per week
5:1 student to instructor ratio
Private
$
XX
/session & /student (+HST)
Ideal for students who thrive in 1:1 settings, with classes tailored to their needs
1:1 class with a dedicated, recurring instructor
60-minute session
5-Day Camp
2 hours x 5 days
Secure, virtual classrooms
Breaks and games
4-Day Camp
2 hours x 4 days
Secure, virtual classrooms
Breaks and games
PA Days
2 hours of fun
Secure, virtual classrooms
Breaks and games
Virtual Party (2 hours)
$
250
for up to 5 kids (+HST)
Kids create their own invention from start to finish!
Learning new skills while having fun
Hands-on experience
Grades 1-8
Custom Program, Camp or Party
Choose between our topics, or inquire about other topics
Secure, virtual classrooms
Pick time(s) that work for you and your group
Quality learning time