Idea Incubator
Grades 3-5 & 6-8
Get exposure to all 3 of our award-winning topics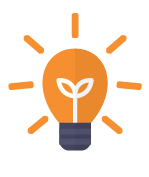 Idea Incubator
Grades 3-5 & 6-8
The Idea Incubator program at MakerKids allows kids to learn about and develop projects in Coding, Robotics, and Minecraft! Classes rotate between these three topics, using a multidisciplinary approach to draw connections between topics in class and the world around us.
Skills Learned:
Pricing for Programs and Camps
All classes are VIRTUAL (learn from home) and taught by live instructors.
Select the location nearest to you to ensure you are enrolled with a MakerKids community near you.
Grades 3-5 & 6-8
Month-to-month
$
199
/month & /student (+HST)
Flexibility of month-to-month payments
4 2-hr team sessions per month
5:1 student to instructor ratio
3-month plan
$
194
/month & /student (+HST)
3-month minimum commitment
4 2-hr team sessions per month
5:1 student to instructor ratio
6-month plan
$
189
/month & /student (+HST)
6-month minimum commitment
4 2-hr team sessions per month
5:1 student to instructor ratio
9-month plan
$
184
/month & /student (+HST)
Our best deal! 9-month minimum commitment
4 2-hr team sessions per month
5:1 student to instructor ratio
Private
$
75
/session & /student (+HST)
Ideal for students who thrive in 1:1 settings, with classes tailored to their needs
1:1 class with a dedicated, recurring instructor
60-minute session
5-Day Camp
2 hours x 5 days
Secure, virtual classrooms
Breaks and games
4-Day Camp
2 hours x 4 days
Secure, virtual classrooms
Breaks and games
PA Days
2 hours of fun
Secure, virtual classrooms
Breaks and games
Virtual Party (2 hours)
$
250
for up to 5 kids (+HST)
Kids create their own invention from start to finish!
Learning new skills while having fun
Hands-on experience
Grades 1-8
Custom Program, Camp or Party
Choose between our topics, or inquire about other topics
Secure, virtual classrooms
Pick time(s) that work for you and your group
Quality learning time