#1 STEM Programs for Kids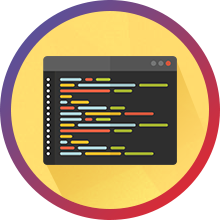 Coding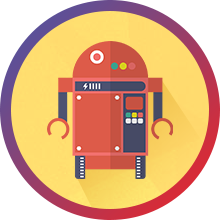 Robotics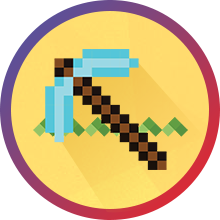 Minecraft

Week-long
Camps
Summer Camps
March Break Camps
Winter Break Camps
Weekdays:
Monday-Friday (except holidays)
PA Days

Hours:
9AM-3:30PM
Before care: 8-9AM
After care: 3:30-6PM
Please send a nut-free lunch and snacks.

Three Age
Groups
Grades 1-2: Neutrons
Grades 3-5: Protons
Grades 6-8: Atoms

Daily Outdoor
Play Time
Weather permitting, we take kids to a nearby family-friendly park for outdoor games for at least an hour a day.

1:8 Ratio
1:8 Maker-Mentor to Student ratio, or better. All instructors are police-checked, first-aid trained, triple-reference checked, and highly trained.
Join our Camps:
Robotics, Coding, Minecraft or Idea Incubator
Reserve your child's spot in our leading-edge summer camps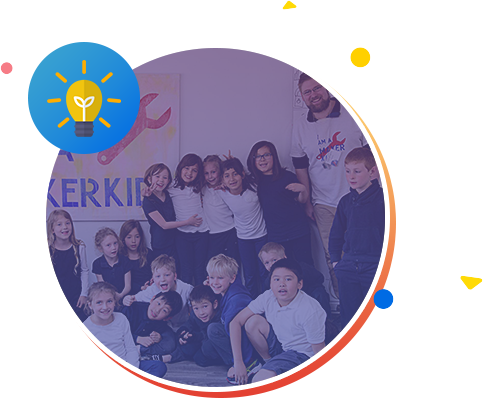 Mini Makers Camps
Mini Makers introduces kids to our core technology topics: Coding, Robotics, and Minecraft. Your child will get to work on a variety of projects each day in small groups. They will design their own video game, create robotic inventions, explore the 3D design world of Minecraft, and do STEM experimentation. Each day your child will build on the skills they've learned, leaving with transferable technical and social skills.
The daily cross-discipline exposure focuses on valuable skills and allows kids to see progress as their abilities grow. Their projects tie back to this theme to reinforce the importance of interconnectivity in technology.
Skills Learned: Social Skills, Confidence, Design, Problem-solving, Game Design, Electronics and Planning
Idea Incubator STEM Camps
In our Idea Incubator STEM Camps, kids will dive into our three core STEM topics: Coding, Robotics and Minecraft.
If you're looking for inspiring STEM education, this is the right place! In each camp, kids make something awesome, create their own projects and collaborate with others. Build leadership skills, meet other kids who are makers, make your own project, and more.
Skills Learned: Social Skills, Confidence, Design, Problem-solving, Game Design, Electronics and Planning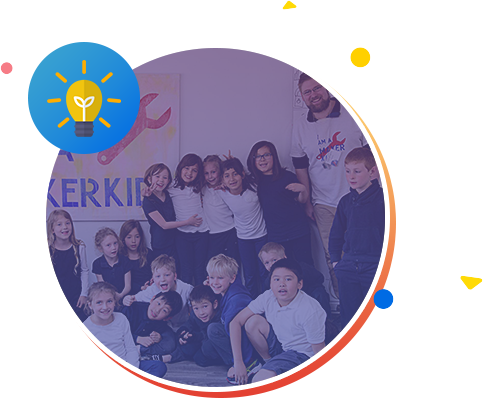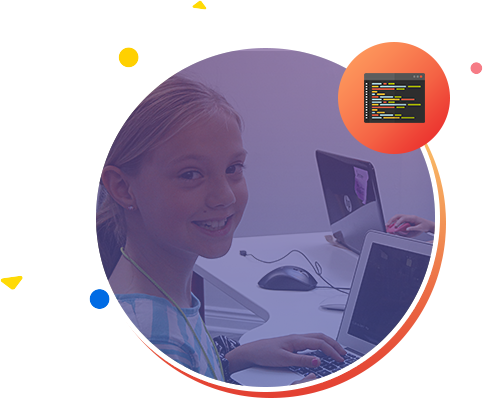 Coding Camps
Coding is an important language to learn. With the demand for STEM workers increasing, learning coding from an early age is a sure way to gain an advantage in today's competitive career world. Kids code games, websites and more. They learn how computers work, exercise creativity, and build resilience and perseverance when trouble-shooting their code.
Kids will learn everything they need to know to code their very own game: character development, storyboarding, animation, environment and level design, beta testing and, of course, coding.
Skills Learned: Resilience, Confidence, Internet Safety, Logic, Game Design, Beta-Testing
Robotics Camps
Kids use online robotics simulator technology to learn how to make electronic creations that they previously only dreamed of. Make virtual lights light up, wire circuits, and code a virtual 'robot brain' to make something awesome. Kids get to see the results of their code right before their eyes. They realize that they can make things that others can use. These skills will help them learn to build projects such as nightlights, motion-activated alarms, rovers, and more. Kids exercise creativity by developing project ideas, learn to design projects for specific user needs, and give and receive feedback on their designs
Skills Learned: Self-Confidence, Creativity, Teamwork, Coding, Electronics, Math, Reading, Writing, Design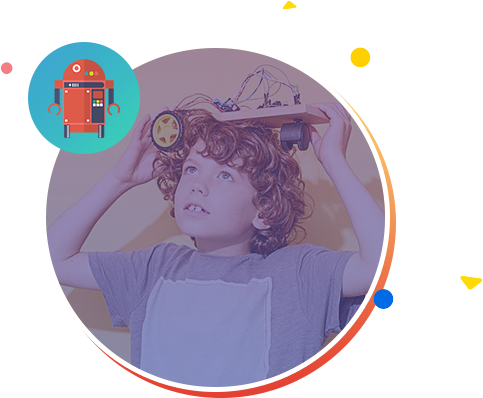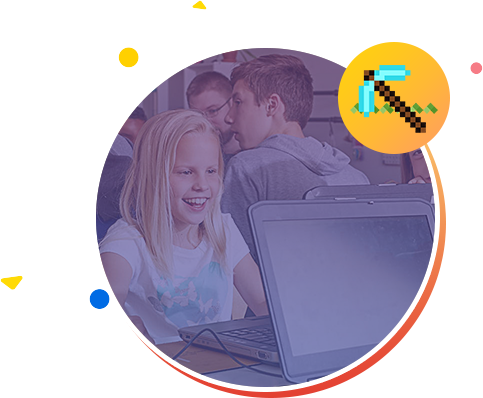 Minecraft Camps
In our Minecraft programs, kids learn how to make Minecraft even more awesome, how computers and servers work, and core computer programming concepts while collaborating with kids equally excited about Minecraft.
We use the incredibly popular game Minecraft as a medium to help kids build transferable skills such as coding, electronics, 3D design, servers, and more. We leverage kids' interest in Minecraft as a gateway to introduce them to other STEM topics such as Robotics and Coding. Minecraft is also a great medium for teaching positive netizen skills and communication skills. Kids build amazing digital creations.
Skills Learned: Social Skills, Patience, Communication, Teamwork, Problem-Solving, Coding, 3D Design
MakerKids was a great experience for my kids this summer. One of my sons did 4 different weeks and each was a different program. Jacob loved Makerkids and learned a great deal about electronics and computer programming. These programs are the way if the future. Jacob has expressed interest in working at Makerkids one day. It really was a very positive experience for him as well as our younger son who joined him for one of the weeks. I recommend MakerKids to anyone whose kids want to try something different, it is just great!
Accreditations, Awards & Recognitions

Check out some of MakerKids' recent awards!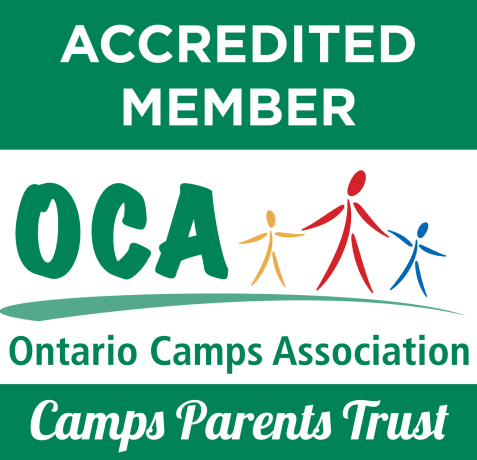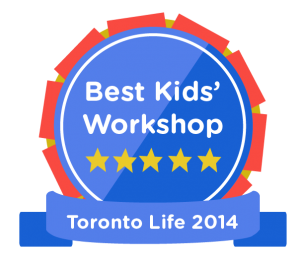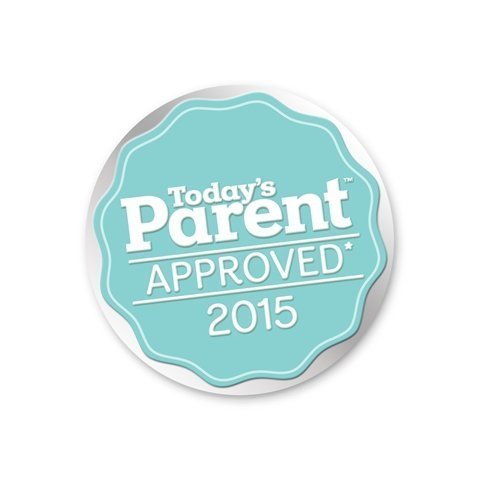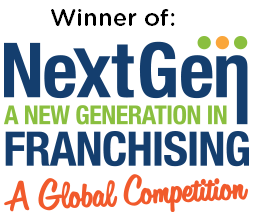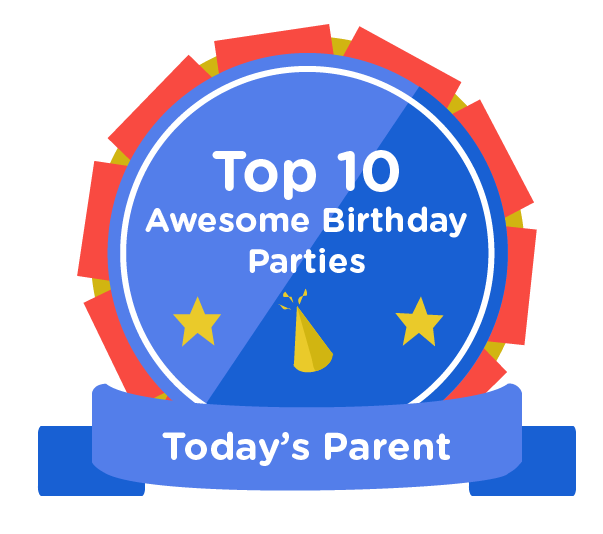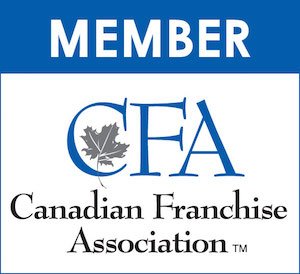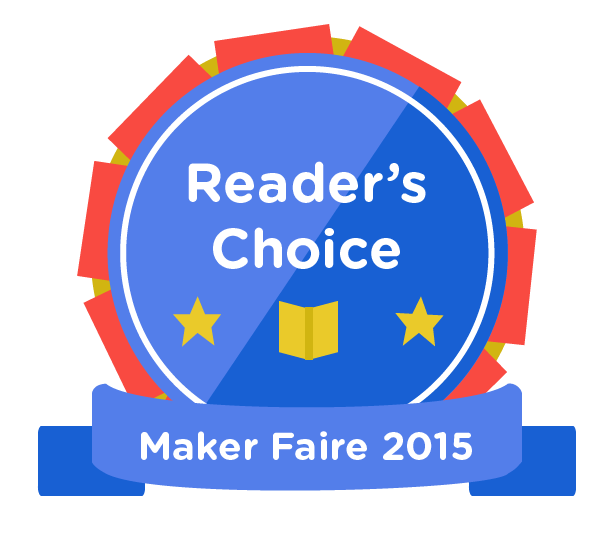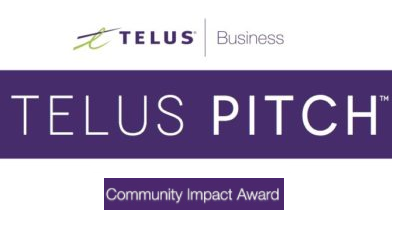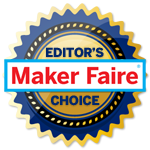 Call us at 1-844-MAKERKIDS to book your camp, program or party today!