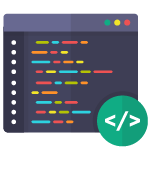 Coding
Grades 1-2, 3-5 & 6-8
Video games can open up a whole new world of imagination and creativity. Coding your own video game pushes kids to explore different possibilities and scenarios. Kids will create their own games and play other kids' games too!
Video Game Coding: Arcade Games
Working in Scratch's block based coding environment, kids follow along programming and customizing their very own arcade video game. Once their game is fully functional, more experienced makers have the chance to keep on adding an endless array of features or even design their own.
Skills Learned: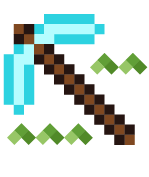 Minecraft
Grades 1-2, 3-5 & 6-8
Minecraft birthday parties with Makerkids have something for everyone. Hop into a block-based virtual world with your friends and work together to build amazing creations.
Minecraft Multiplayer: Zoo Keepers (Gr. 1-2, or 3+)
Kids work together to design a zoo, build the appropriate environments, populate it with creatures, and outfit it with some redstone automation.
Minecraft Multiplayer: Amusement Park (Gr. 5+)
Using World Edit plugin commands and redstone circuitry, kids design, build, and get to enjoy all the activities you would find at a theme park.
Skills Learned: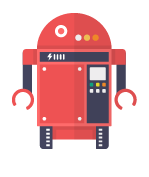 Robotics
Grades 1-2, 3-5 & 6-8
In our Robotics parties, kids will design, plan, program, and build an electronic invention while using a robotic microcontroller and learning how to code. They can create their own robotic invention and make it light up.
Robotics: Virtual Robotic Pets (Gr. 1-2 or 3+)
Using the Microbit microcontroller, kids learn the basics of controlling electricity while making robots into their own interactive pets. For more experienced makers the functionality they can add to what their pet can do grows increasingly complex.
Robotics: Virtual Light Show (Gr. 5+)
The Arduino is a prototyping microcontroller popular with both hobbyists and professionals. Kids learn to use a breadboard to wire up circuitry the TinkerCAD Arduino can connect to, and then to program their robot to interact with their lights and switches creating their very own customized light show.
Skills Learned:
Technology that inspires creativity.
Join our Award-Winning Kids Programs: Robotics, Coding or Minecraft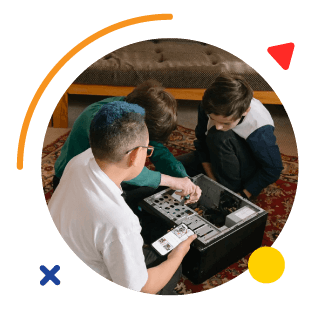 Real-World Technical Skills
Kids learn industry-leading technologies, equipping them for high-earning careers of the future.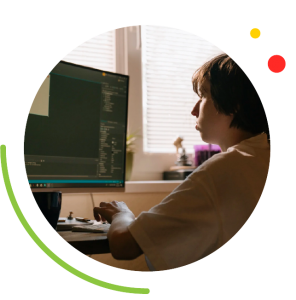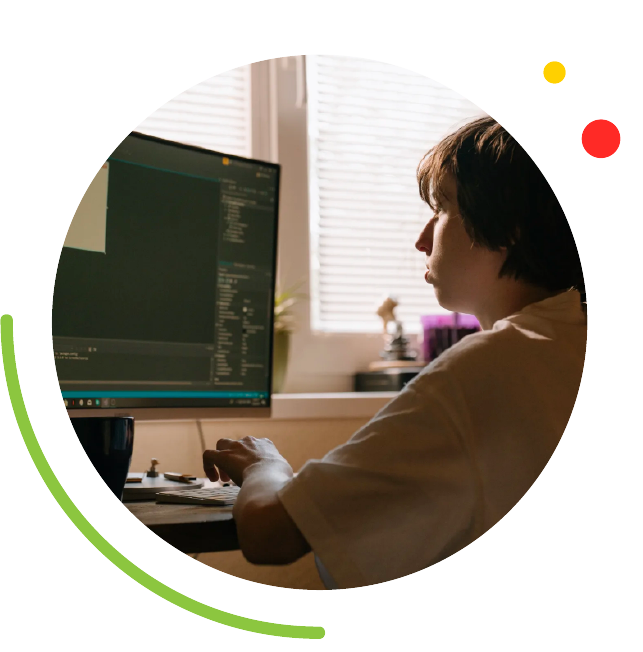 Putting Projects into Practice
Kids don't just learn programming concepts – they get to use them to make real projects like games.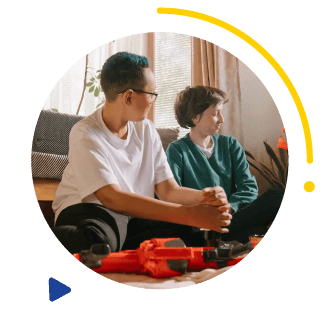 Confidence & Social Skills
Embedded in all our programs are social skill lessons, and the chance for kids to socialize with like-minded peers.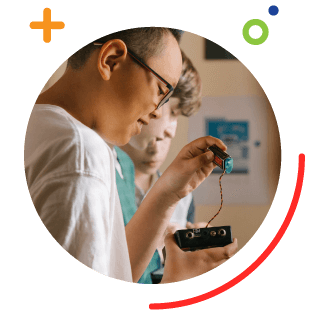 A Positive Approach to Tech
We want every child to leave MakerKids with the belief that they can use technology to shape the world around them.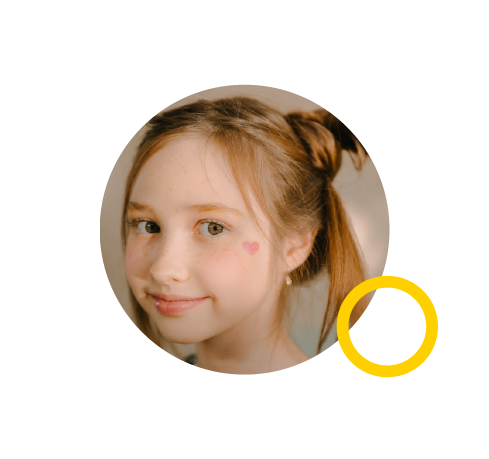 4:00-4:10
Welcome to MakerKids party and ice breakers
4:10-4:50
Robotics Discovery
Instructors will guide students through key robotics functions while kids try it themselves and collaborate
4:50-5:00
Break
Kids can take a break, have snacks, play games and more.
5:00-5:40
Let's get Making!
Kids will experiment and create their own project and invention from the lesson
5:40-6:00
Virtual Cake and Gifts
Why Parents and Children
Love MakerKids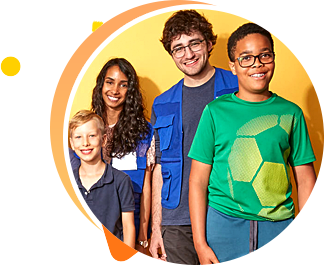 With a passion for youth and technology, our Maker Mentors recognize the uniqueness of your child and fosters their creative side and joy for STEM. Maker Mentors are trained to have students focus on the why and discover the logic behind the code instead of following a prescriptive set of instructions.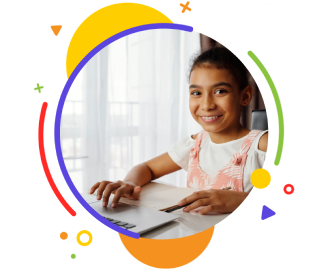 Programs are built for all interests and experience levels. See the excitement in your child as they watch their work come to life. All classes include mini-lessons on internet safety and computer literacy so your child is better prepared to navigate the digital world.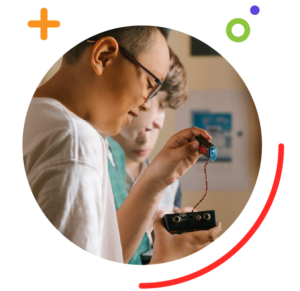 With a 5 to 1 child to staff ratio and a focus on collaborative problem solving our classes are designed for your child to actively participate. Parents are amazed at how fast their child opens up socially, as they connect and build friendships with like-minded children.