Image Via: stem-works.com
STEM careers (also known as Science, Technology, Engineering, and Mathematics) are becoming more popular. With how awesome these four crucial life skills are, it's really no surprise that there are more careers opening in these fields.
The best thing about STEM careers? You don't have to be a certain age to start off. Many children become entrepreneurs at a young age and are successful early on. Let's take a look at what these four children are doing STEM wise.
Nay Games – By Robert Nay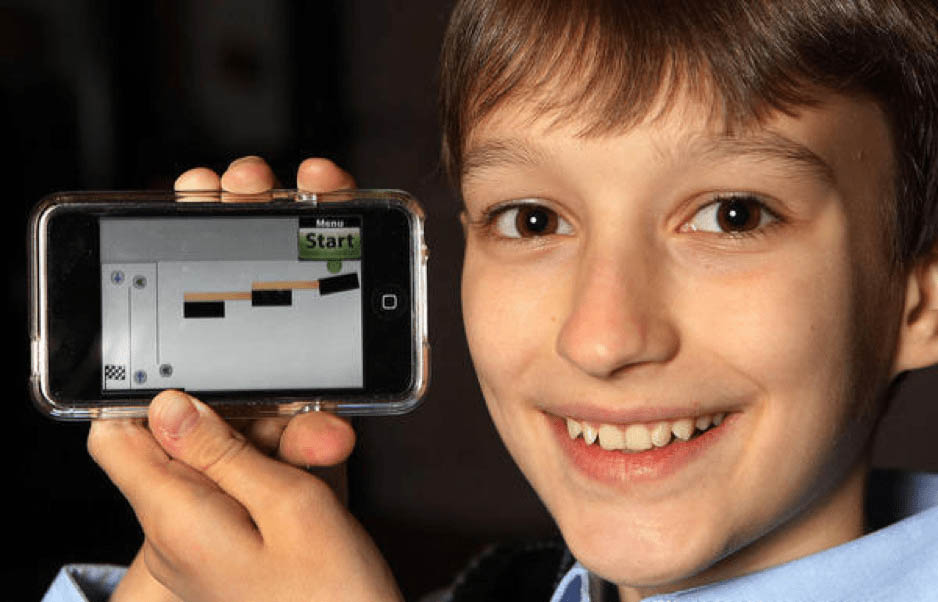 Image Via: sweetyhigh.com
In 2010, a young boy named Robert Nay released a game called "Bubble Ball" in the Apple Store. This game took off right away and was downloaded over one million times (that's more downloads than Angry Birds has!).
According to Robert, he had no coding experience prior to making this game. He learned everything about building a game from the public library and produced over 4,000 lines of code for his game in under a month.
Because of how successful Bubble Ball was, Robert built more games available to download. Check out his website here!
Want your child to learn how to code? Check out our kid's coding programs!
Summly – By Nick D'Aloisio
Image Via: reuters.com
At age 15, Nick D'Aloisio developed Summly, which is a summarization app that algorithmically creates summaries of news articles. In 2012, the Summly App for the Iphone received Apple's Best Apps for Intuitive Touch.
In March of 2013, Yahoo bought Summly from Nick for $30 million. Nick (now in his early twenties) is currently studying at Oxford University in London. Feel free to check out Nick's website here!
Elementeo – By Anshul Samar
Image Via: bizkids.com
Growing up, Anshul loved playing card games. When Anshul was in sixth grade, he started to develop his own card game called Elementeo! This game is aimed to make chemistry fun and has personified versions of all elements on the periodic table against each other to "capture" electrons.
Anshul is currently Stanford University going for his Master's Degree in Computer Science and updates his game regularly. You can find Elementeo here.
Kiip – By Brian Wong
Image via: mellylee.com
At age 19, Brian Wong developed Kiip, which is a rewards platform that allows brands and companies give out real-life rewards for in-game achievements. Kiip allows companies to communicate with their consumers in a unique way: encouraging achievements through gameplay on mobile devices.
The Kiip company now works with large brand names including (but are not limited to) McDonalds, Kraft, General Mills, and Campari. To check out what Kiip is all about, visit Brian's website here.
Sit down with your child and take the STEM career test. It's quick and simple (and pretty fun)! Don't forget, MakerKids offers after-school and summer programs year round. Your child will learn all about robotics, technology, coding, and much more. Sign up today!