While Halloween is going to look a little different this year due to the COVID-19 pandemic, it doesn't mean kids can't still dress-up and celebrate. One of the most fun things about Halloween is deciding what costume to choose.
Some kids may go for what's trending while many others like to stick with something that's different,  fun to make, or has meaning to them. For kids who like STEM, STEM-inspired costumes may be a great idea to bring their hobby into the holiday.
We've scoured the internet for some ideas to get your child's creative juices flowing this Halloween. Many of these costumes can be made at home and don't require many materials. Check them out!
Mathematician
Math is cool with a mathematician costume this Halloween. All you need to pull this off is an over-sized white collar shirt and a pair of the biggest glasses you can find. If you want, you can write crazy math equations on the shirt/jacket as well.
Mad Scientist
We've all seen pictures of mad scientists. For this costume, grab a button-up shirt that's a little tight on your little one. Roll up the sleeves and add a bow tie. For accessories, you'll need a pair of round-shaped glasses and maybe even a pocket protector if you can find one.
Don't forget to mess up your child's hair so they really do look mad! You may even want to smudge some black makeup on their clothes or face so it looks like they had an accident in the lab!
Astronaut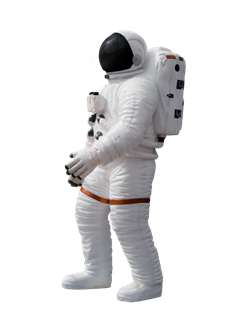 Let your child reach for the stars an astronaut for their STEM-inspired costume this Halloween. A white pair of pants and a shirt should do the trick as well as some fun science badges. You could get extra creative and add the helmet, just be sure your child can see.
Civil Engineer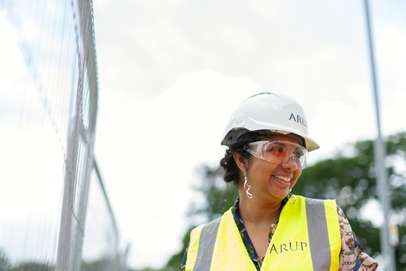 Grab a yellow safety vest, hard hat, and some tools for this costume. There's not much else you need to start building and creating this civil engineer costume.
Doctor
You can't go wrong with an old-fashioned doctor's costume. Doctor costumes are usually pretty inexpensive in the stores and come with all of the accessories. It could be more cost-effective then grabbing an oversized white coat jacket, scrubs, stethoscope, and other medical supplies.
Robot
Grab some cardboard boxes and paint to make your robot costume. You can be as creative as you want with this one, adding all sorts of accessories coming from the robot body. Add antennas from the headpiece to finish off your robot costume as you customize it to make a one-of-a-kind robot.
Marie Curie
Let your child dress up as one of the most influential women in science as Marie Curie. You'll need a long black dress, black gloves, and a white lab coat. If you want to accessorize, grab a beaker and your child has a STEM-inspired costume that's sure to win for best costume!
These are just a few ideas to get your child on the STEM path this Halloween. Let your child create a costume that shows off their creativity and their love for STEM all in one!