If your child enjoys robotics classes, there's a good chance you have a curious and creative kid on your hands. Robotics classes for kids cover any activity that helps kids understand robots, create them, and use them. 
When your child takes a robotics class, they are benefiting in several different ways. We're going to tell you about 5 of the many benefits of robotics classes for kids and what MakerKids has to offer for robotics classes for kids.
5 Benefits of Robotics Classes for Kids
1. Encourages Creativity
Robotics classes spark curiosity. They encourage kids to use their imagination to the fullest. If they can dream it, they can create it. When kids start to question how things around them work and how they were made, they are well on their way to creating their own projects. Robotics programs teach the basics and then challenge kids to expand upon these skills. 
2. Helps Kids Solve Problems
Robotics classes help kids work on their problem-solving skills. They develop the resilience needed when something doesn't work out and when they need to still solve the problem. They learn how to find new solutions when their first idea doesn't work out. This also helps kids to work on their logic and reasoning skills.
3. Teaches Collaboration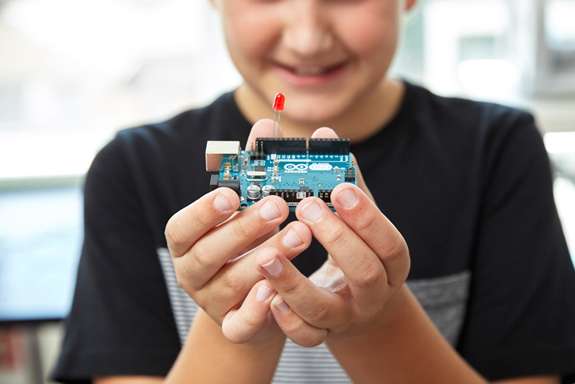 During robotics classes for kids, kids work on their teamwork skills. They learn how to work together and give and take criticism. Many times, working with others gives children ideas they may have never thought of before. This is beneficial for everyone as kids learn to work together as well as get inspired to develop new ideas. Collaboration is a skill that your child can use their for entire lives. 
4. Helps Them to Understand Coding
Robotics helps children to understand the basics of programming and its applications. During robotics classes for kids, they learn how to build robotics and how to write the instructions that enable a robot to function.
5. Robotics encourages kids to try new ideas
Robotics classes encourage kids to try new ideas and experiment. Since children learn by doing, robotics allows them to create and design their robots. They can try a new idea they may have had and see how it flies. During a robotics class, kids are in an environment that inspires them to try new things, and not worry about the results. This nurturing space is a great place for them to see how things work
Robotics Classes for Kids at MakerKids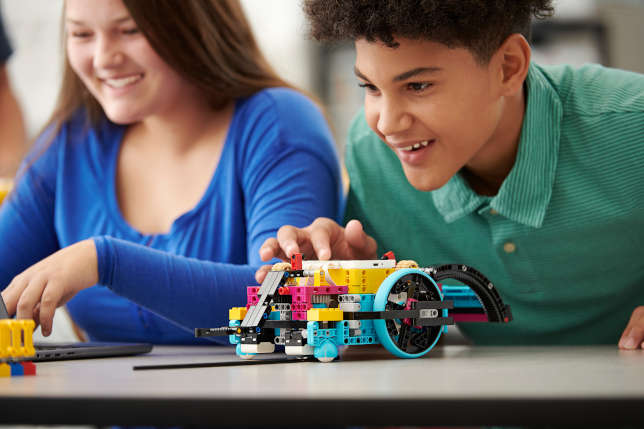 During robotics classes for kids at MakerKids, kids use online robotics simulator technology to learn how to wire circuits, make lights work, and solve real-world problems. They learn how to create things that people can actually use.
Our robotics programs allow children to grow with the program as we offer beginner, intermediate, and advanced classes. All of our instructors are experienced and fully vetted so you can feel safe about who is interacting with your child. Our classes are available both in-person and online.
To learn more about our robotics classes, call us at 1-844-MAKERKIDS. Don't forget to ask about our free trial class!