Since the COVID-19 pandemic, online classes have become increasingly popular. One of the reasons is that they allow kids to stay connected and active from the comfort of their homes. Many kids like these types of classes because they don't have to leave the house, but can still have plenty of fun. Parents also enjoy the convenience of not having to bring their children to another location. 
If you've never signed your child up for an online coding class, here are 6 things to look for in coding classes for kids online.
6 Things to Look for in Coding Classes for Kids Online
1. Courses for Kids My Age
If your child is going to take a coding class online, or any type of class, be sure that it is geared for kids their age. You don't want them to be bored in classes for younger kids, but you also don't want them to get frustrated in classes for older kids. Be sure to ask about the age group of the kids who your child will be in class with. This will ensure that they are in a class with kids they can have fun with and learn from.
2. Support from Teachers
When it comes to coding classes for kids online, look for a program that offers support from its teachers. Just because a program is online doesn't mean that the teachers shouldn't be providing the same level of support and instruction. Teachers should be there to answer questions and guide students with their projects as needed.
3. Live Courses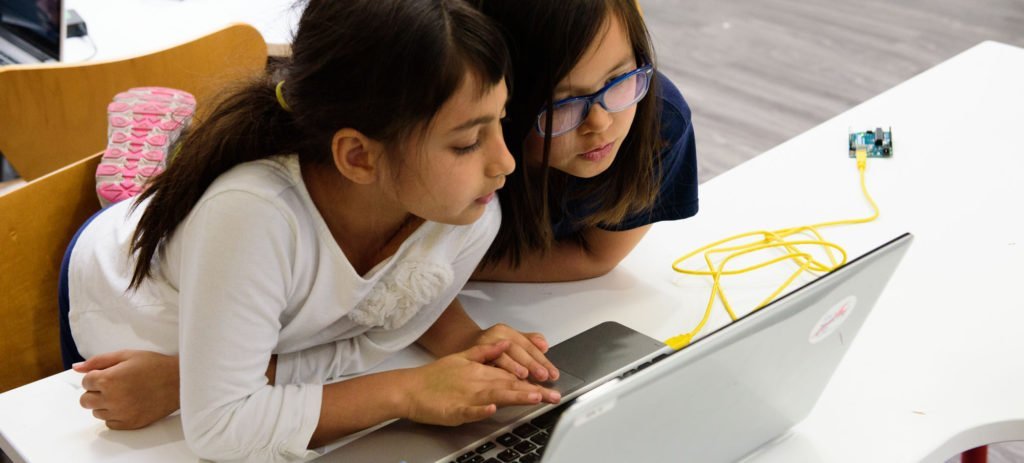 Some courses are self-paced, so children can do them on their own. Others are live classes to mimic an actual classroom experience. These meet at a specific time and require students to log in, participate, and learn. 
Many kids, especially younger kids, do better in a live course environment rather than one that is self-paced. It can be difficult for little kids to stay motivated and focused on their own. With a live course, they can have real-time interaction and can stay on course more easily.
4. Project-Based Classes
While kids are taking coding classes to learn, they should be fun. Classes that are project-based tend to be more fun than classes that strictly teach. As an extracurricular activity, kids should be encouraged to use their imaginations to create some amazing projects. Look for coding classes for kids online that incorporate fun projects. See how much more your children enjoy these types of lessons and classes!
5. Safe & Secure Class
Ask about the precautions taken to protect children online when they are in a class. Be sure no one outside of the class is allowed in and that the only adults are the instructors. Ask about background checks for the instructors and how they've been selected. You not only want to choose qualified instructors but also ones who are safe to be around children. 
6. Positive Environment
Each child in the class should be respected and show that respect to their peers and their instructor. You want your child to be learning in a positive environment. Kids should be encouraged to learn, ask questions, and feel good about themselves when they do so. They should not be afraid or bullied. Parents should check to be sure that their children are being taught in a positive environment.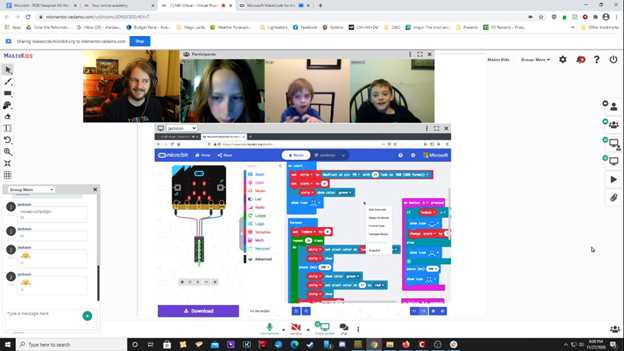 Coding Classes for Kids Online at MakerKids
At MakerKids, we offer both coding classes for kids online as well as in-person classes. Whichever you choose, you can expect children in grades 3-5 to be grouped together and kids in grades 6-8 to be together. This allows students to be with their peers and get the most out of their classes.
When your child takes a coding class at Makerkids, you can expect a mentor-to-student ratio of 1:5 so they get the attention they need to succeed. For more information on our classes, call 1-844-MAKERKIDS or reach out to us online. Book a free trial class for your child and experience the MakerKids difference!