When you're looking for activities for your kids, you always want to not only know if they're going to enjoy them but also if they're going to get anything out of them. This is especially true when trying something new, like coding. 
Some kids think that coding is like an extension of their school and may not be willing to try it at first. But once they realize it's a fun activity that kids actually enjoy as a hobby, they'll actually want to do it.
We're going to explore the world of online coding classes and show you how they can be effective for kids. Once we're done, you'll wonder why you waited so long to sign up your children for online coding classes.
Why Online Coding Classes are Effective for Kids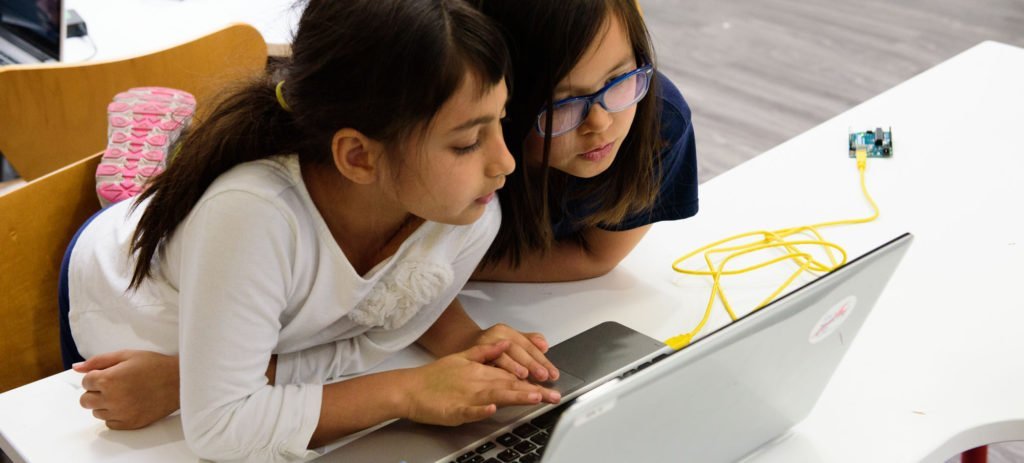 Here are several reasons why you'll want to opt for online coding classes for your kids if you haven't already.
Allows Your Kids to Learn at Your Own Pace
When your kids are learning online, they can go at their own pace. Classes are typically small, allowing for them to ask questions and explore as much as they want to. They have the benefit of working with their peers as well in the online setting. 
They Can Learn in the Comfort of Their Own Home
If kids are in their comfort zone, they may be more likely to concentrate and truly enjoy their class. In online coding classes, they can have their own space and focus on what's going on ,on their screen. Plus, the convenience of home is great for parents because you don't have to worry about getting to a class on time!
Allows Kids to Meet Peers from All Over
One of the best things about online classes is that they allow kids to meet peers from around the world. Online classes allow kids to join from anywhere. This is an awesome benefit because kids can meet others from different cultures. They're not only learning about coding but also about other children. This is beneficial because as they grow and get out in the real world, they'll be interacting with people from different backgrounds and cultures.
No Wasted Time
Online classes are run very efficiently with no time to waste. Children log on and they're ready to go. There is no time wasted getting to the location or even driving back. They have plenty of time to do what they need to do and most importantly, learn about coding.
Access to Expert Instruction From Anywhere
Many times, there may be an activity that your child wants to do but can't because of geographic location. With online classes, your child can have access to expert instruction from anywhere. If there is a program or instructor you would like your child to learn from, they can do it without having to worry if it's too far.
As you can see, online coding classes can be extremely effective when taught at the right place and by amazing instructors. At MakerKids, we have both!
Coding at MakerKids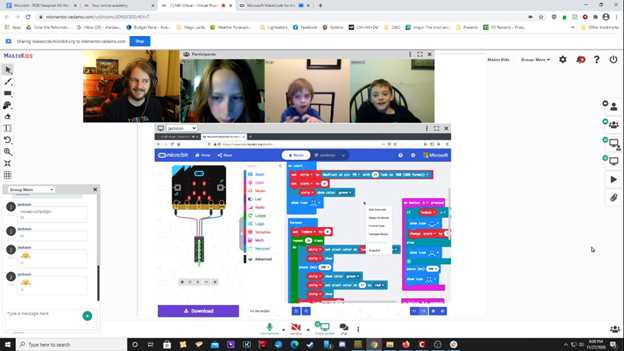 At MakerKids, children learn about coding in our virtual classes. We divide them by age group so that kids are always with their peers. They are split between grades 3-5 and grades 6-8. This allows them to be grouped with children in their age group so that they can learn from each other and relate to one another better. 
Kids learn so many skills in our coding classes. These include:
Animation

Beta Testing 

Storyboarding

Character development

Environment and level design
We offer coding classes at the beginner, intermediate, and advanced levels so that kids can work at their own pace. Our classes have a mentor-to-student ratio of 1:5. This allows kids to get the individual attention they need.
Call us Today to Schedule Your Free Class!
If your child is ready to experience the benefits of online coding classes, call us today to schedule a free trial class! MakerKids is your source for the best online coding classes around! Our coding classes are extremely convenient and fun! Contact us today for more information!
Call us today at 1-844-MAKERKIDS or reach out to us online for more information on how your child can begin to learn to code. We offer a FREE trial class so your child can experience the world of coding and discover how fun it can be! Get started today!