If your child is interested in the exciting world of computer programming, you may be wondering how algorithms play into the mix. When kids are just starting out, you want to keep it simple for them and you may wonder if algorithms are just too much too soon. 
At MakerKids, we strive to make learning coding easy and fun for both children and adults. We like to educate our parents about our programs so that they know what their children are learning. This includes explaining different topics that can come up when you're talking about coding, like algorithms.
As we take a closer look at programming and algorithms, you will get a better understanding between the two and if your child should be learning both.
What is an Algorithm?
If you're not really sure what an algorithm is, don't worry, we've got you covered. An algorithm is a procedure used for solving a problem or performing a computation. It is an exact list of instructions.
There are many algorithms around in our daily lives. A cake recipe, the process of doing laundry, and how to use a search engine are all examples of an algorithm.
What is Programming?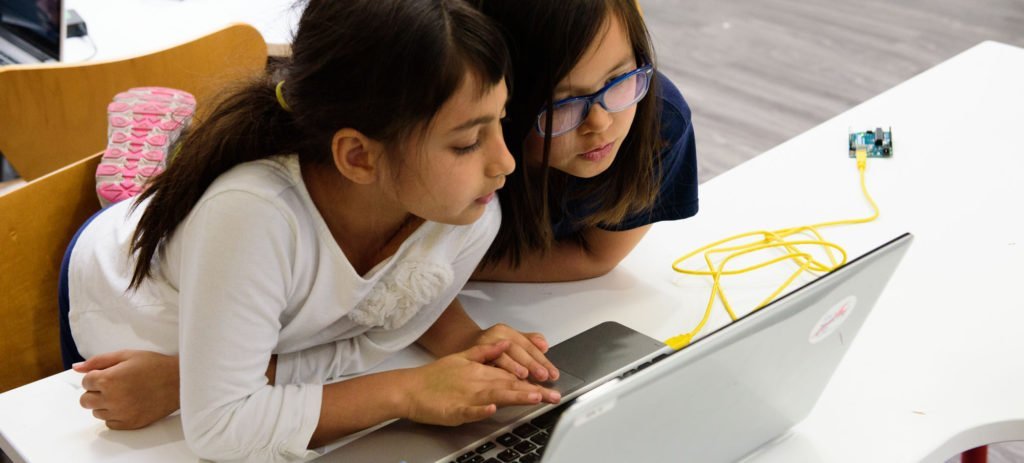 Programming is the process of creating a set of instructions that tell a computer how to do a task. Many different programming languages can be used to do this. JavaScript and Python are two such languages.
Programming vs. Algorithms
Some people will argue that it's best to learn programming first, while others say algorithms should lead the way. 
For those who believe programming should go first, there is the idea that it's best to grasp the basic concepts of programming first and then go from there. This way you have a foundation of knowledge to build upon. It can also give you a better context into how algorithms are used day-to-day.
Then there are those who will say that algorithms should be taught first. They will argue that learning how to create new algorithms will lay a strong foundation in programming skills. For children to understand and implement an algorithm in code they must practice structured thinking and reasoning abilities.
Coding at MakerKids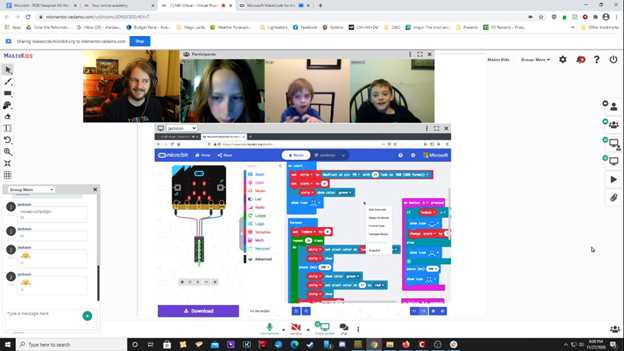 If a child is just starting out on their coding journey, they may want to focus on that first before learning about algorithms too. At MakerKids, we divide children by age so that they are learning concepts that are appropriate for their level. Children are split between grades 3-5 and grades 6-8.  This allows them to be grouped with children in their age group so that they can learn from each other and relate to one another better. 
In our coding classes, kids learn animation, beta testing, storyboarding, and character development. We offer coding classes at the beginner, intermediate, and advanced levels so that kids can work at their own pace. Our classes have a mentor-to-student ratio of 1:5. This allows kids to get the individual attention they need.
Call us Today to Schedule Your Free Class!
If you want your child to experience computer programming classes at their finest, call us today to schedule a free trial class! MakerKids is your source for the best online coding classes around! Our coding classes are extremely convenient and fun!  
Call us today at 1-844-MAKERKIDS or reach out to us online for more information on how your child can begin to learn to code. We offer a FREE trial class so your child can experience the world of coding and discover how fun it can be! Get started today!